With so many young people exploring the idea of tiny houses, there really is no better time to look at your options. To make your tiny house planning easier, I have combined a list of 5 Amazing Tiny House Floor Plans Under 400 sq ft. 
1. Small Cabin Plans with Porch Harper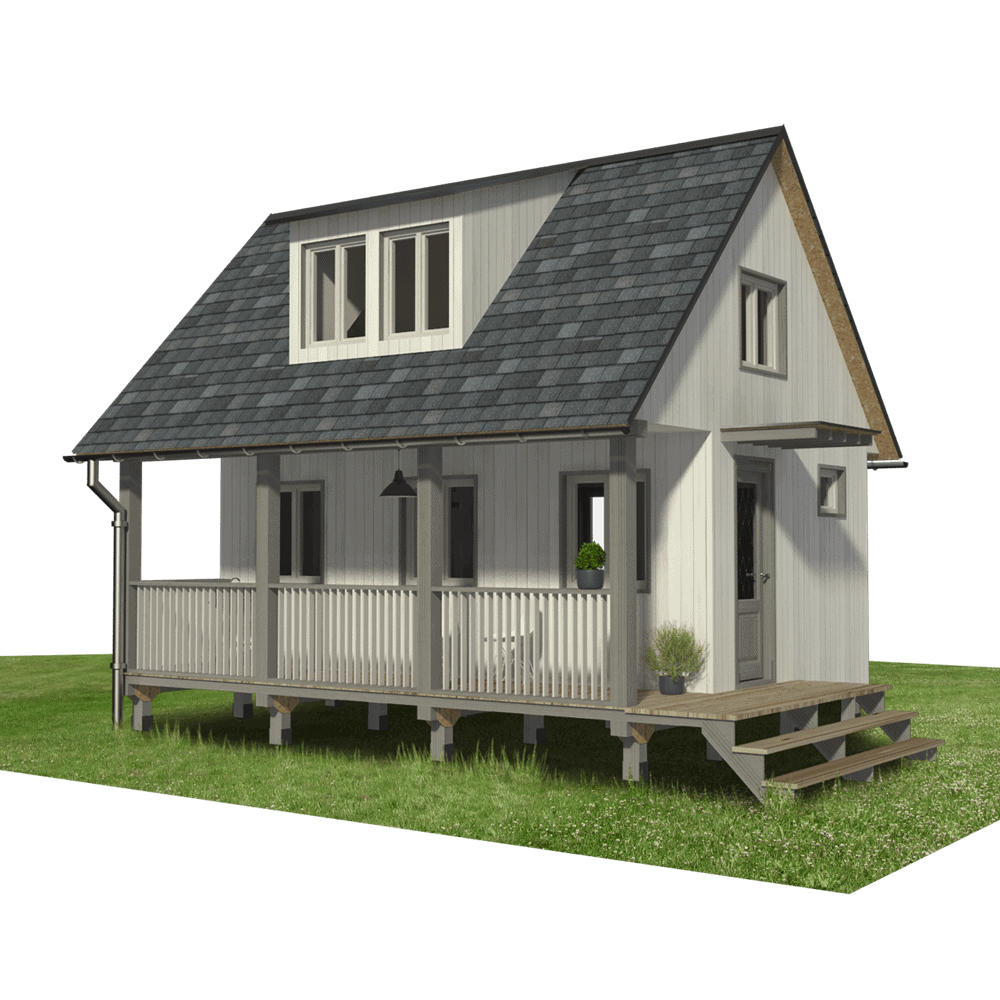 This tiny house has a comfortable bedroom and a cozy living room. Both the living room and the bedroom area offer a beautiful view through the porch. The roof covers the porch, so you can enjoy the fresh air even when it's raining.
Just imagine it, you make yourself some good coffee in the kitchen, conveniently designed as part of the living room area, and walk out on the terrace/porch to sit down in your favourite swing chair. After finishing your coffee, you walk upstairs – yes, this tiny house plan has enough space for a loft – to lay down on your favourite couch to read for a while.
2. One Story Small House Plans Quinn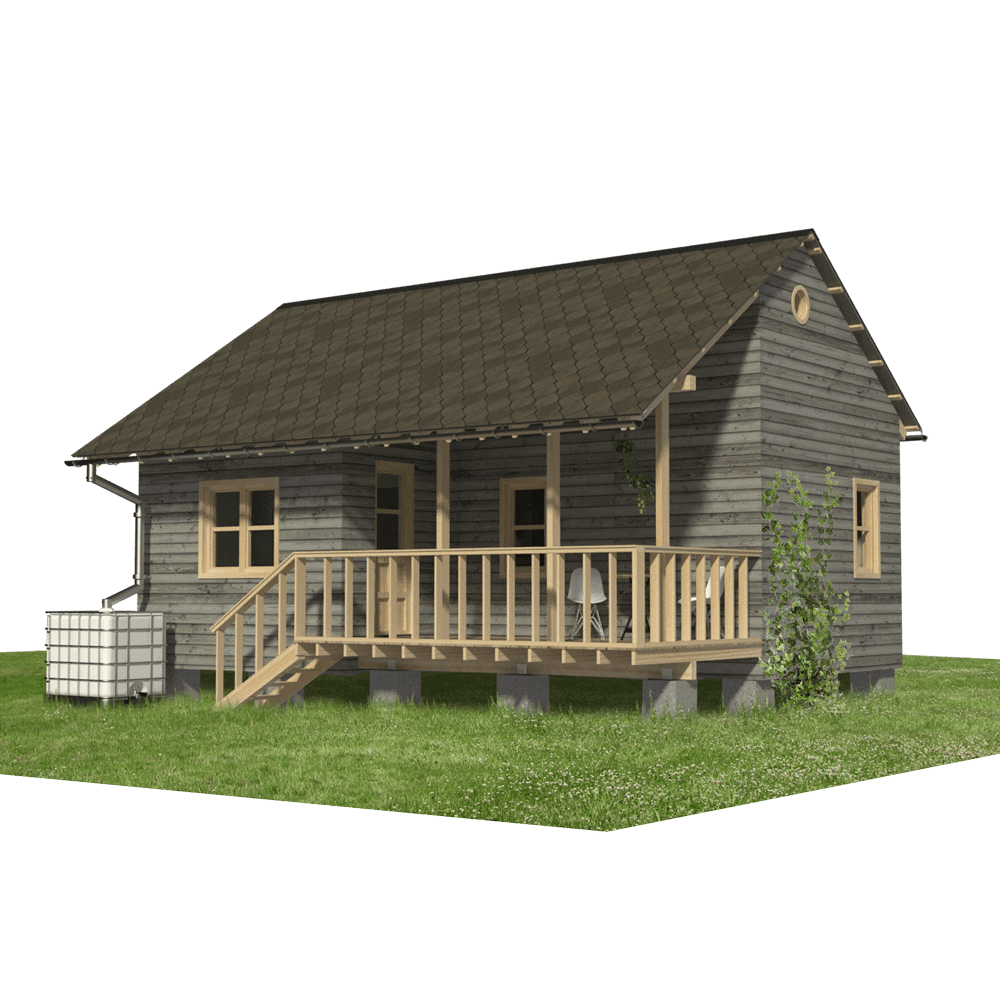 Let's keep it simple. You want a place to lay your head over the night while still being able to enjoy a little living space for your favourite hobbies or successful living, and you want a single-story house with a porch, a comfortable bedroom with enough space to lay down and enjoy the sunset as you watch it through the windows.
You don't need any unnecessarily lustrous two-story house built in the new-fangled 'modern style,' with shed roof and elevated grounds. Search no further! You've found your dream DIY house!
3. Simple One Bedroom House Plans Eliana
Simple One Bedroom House Plans Eliana is one of our small modern house plans with a porch. Eliana is an elegant combination of simplicity, minimalism, attractive house design, and efficient, eco-friendly living solutions to provide comfort and save you some money while protecting mother nature.
As the name of this tiny house plan indicates, Eliana is aimed to be simple and with one bedroom. The floor plan offers enough space for a bathroom, bedroom, and a living room with a kitchenette that can be easily turned into a dining room. On top of that, the house's front side offers, as is common with our cabin plans, a porch right under the roof. The overall style of this house plan combines elements of a classic cabin and modern simple house styles. The indoor space is furthermore designed to provide enough space both for you and storage.
4. Scandinavian Cabin Plans Maja
Maja is a small cabin perfect for a minimalist living lifestyle. The floor plan design works with space for a single bedroom house arrangement, with loft, storage room, bathroom, and a living room area with a kitchenette, with a terrace on top of that – acute porch to watch the night sky from. As the name suggests, Maja's building design contains Scandinavian traditional cabins with a gable roof.
5. A-Frame Cabin Plans with Loft Ruby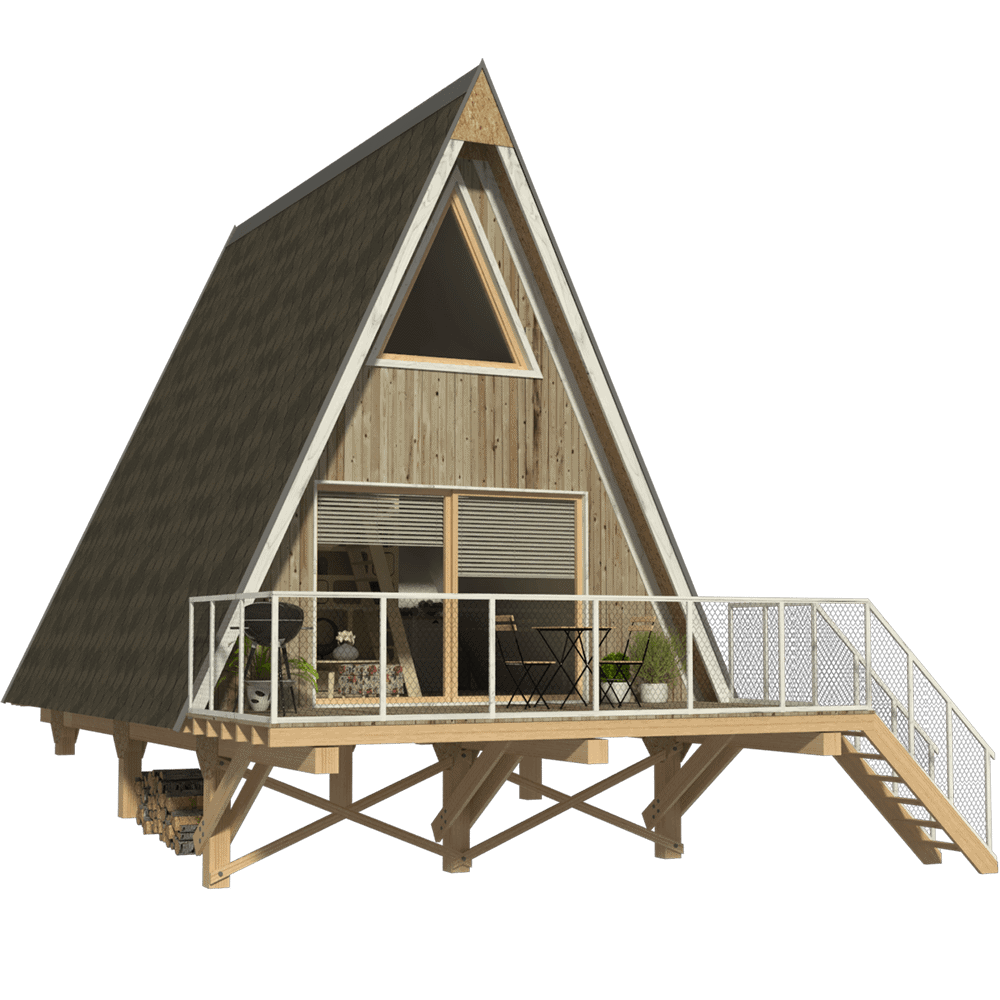 Ruby belongs to our one-bedroom A-frame cabin plans family of floor plans. But unlike our flagship product – Alexis, Ruby's got a porch! A-Frame houses are a very practical solution for eco-friendly living. Their construction allows for a great variety of energy-saving solutions.
Like all of our A-frame tiny house plans, the design allows for quick and easy yet durable construction. It is sturdy, durable, eco-friendly, and yet with a provocative modern design. The dispositions of this tiny house plan are two storeys, one master bathroom, master bedroom, living room with a kitchen area with kitchenette, garden storage, and a porch. A-Frame Cabin Plans with Loft Ruby is primarily aimed at lovers of alternative living, eco-friendly living, or as a weekend house.