What's better than a brownie? A blondie! From white chocolate blondies, to apple cinnamon brownies. Enjoy these 30 simply delicious blondie recipes.
Browse our food and drink recipes here.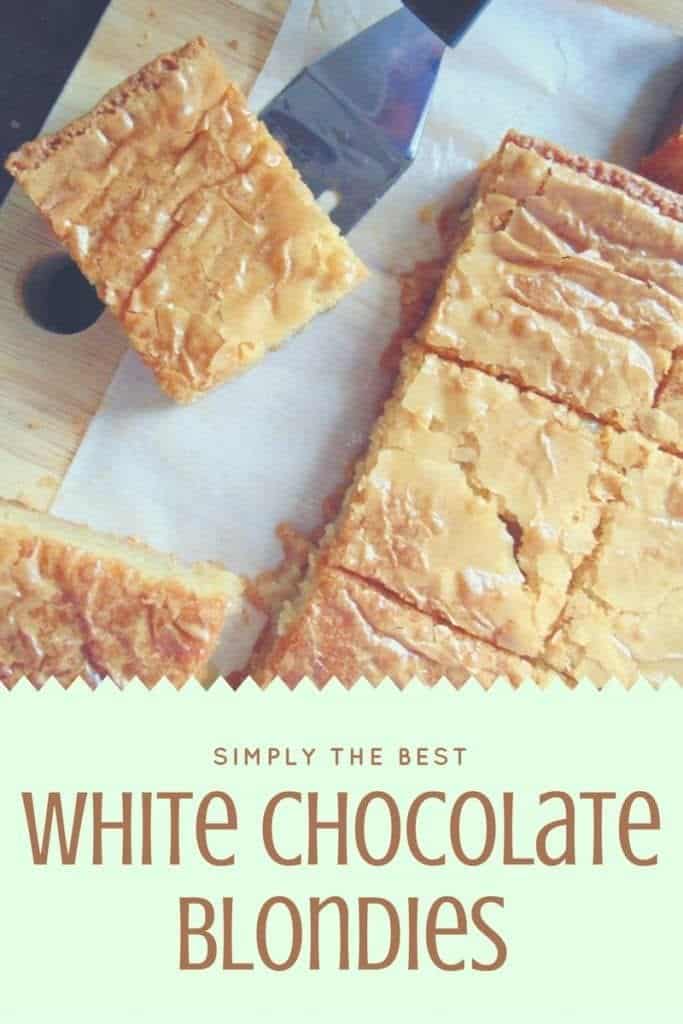 Article image from – Maverick Baking
The best White Chocolate Blondies; soft, rich, fudgy, and ridiculously white-chocolatey blondies with a gorgeous flaky top and melting white chocolate chips!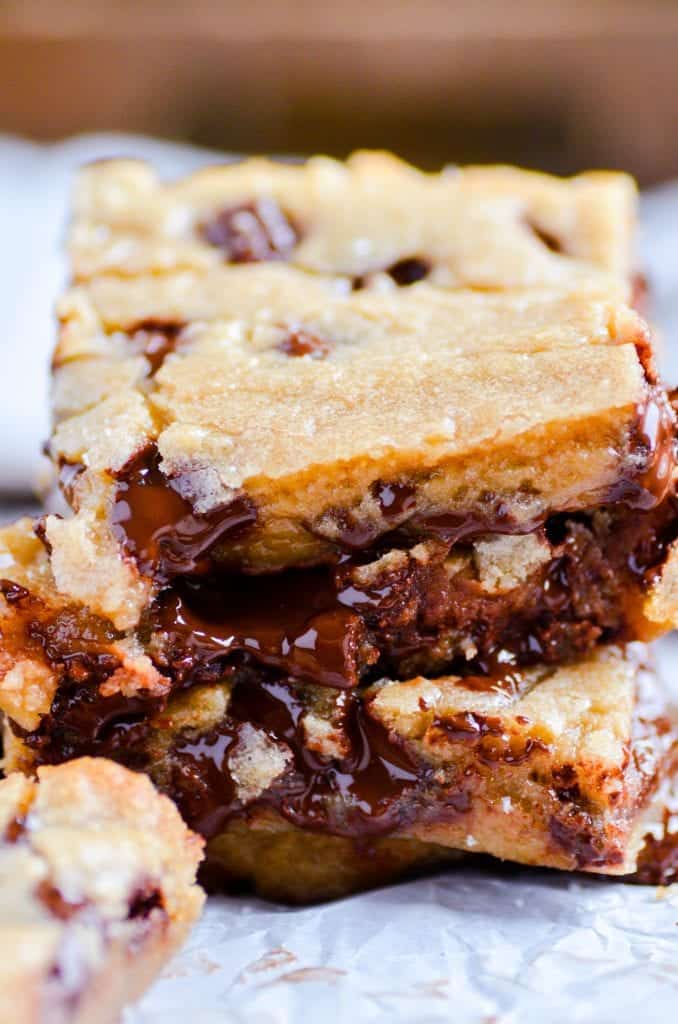 Article image from – SomethingSwanky
These chewy, fudgy chocolate chip blondies require no mixer and very little prep work. Their crackly golden tops and gooey centers are utter perfection!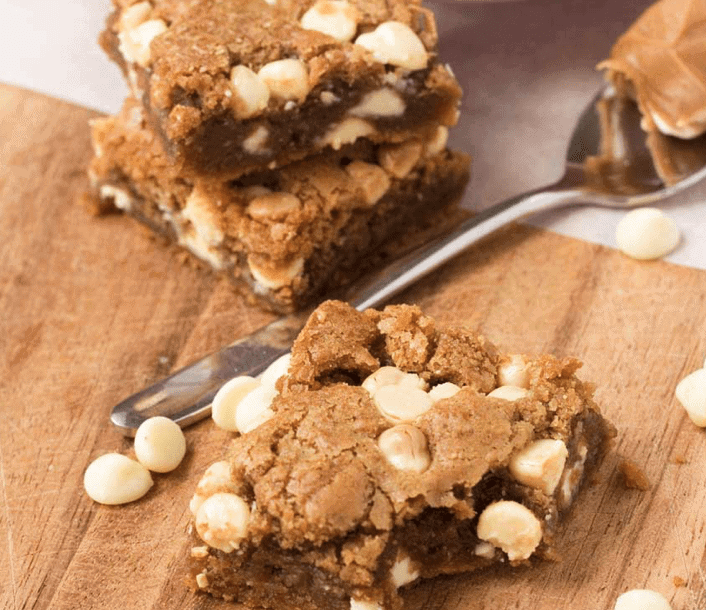 Article image from – ScrummyLane
Believe me, you really do want to try these caramel-y, biscuit-y, creamy blondies. Just don't blame me if you then get addicted to eating Biscoff off a spoon (well OK, you can then …)
Article image from – IfYouGiveABlondeAKitchen
Salted Nutella blondies uses a chewy blondie recipe with the addition of Nutella dollops and a sprinkle of sea salt on top.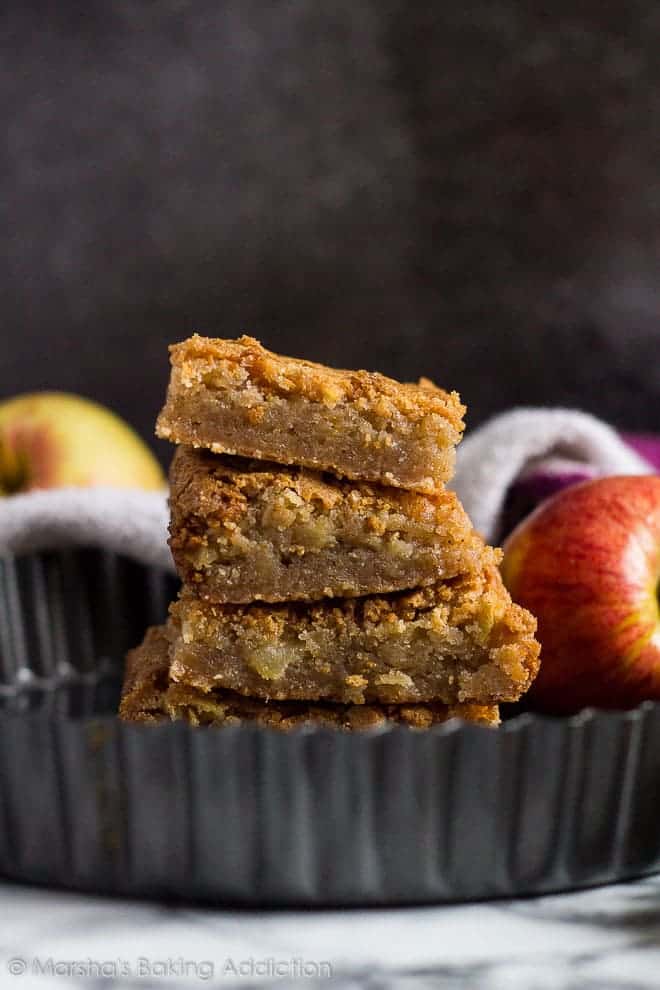 Article image from – MarshasBakingAddiction
Apple Cinnamon Blondies – These cinnamon-spiced blondies are incredibly thick and chewy with a lovely crinkly top, and stuffed full of juicy apple chunks!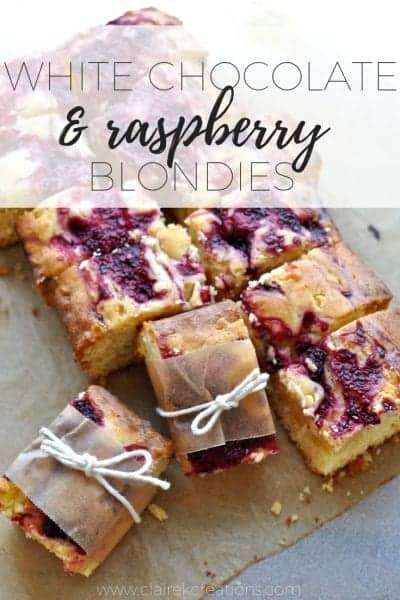 Article image from – ClaireKCreation
White chocolate and raspberry really are a bit of a match made in heaven. These white chocolate raspberry blondies are't the healthiest thing in the world but if you're in the market for an indulgence, this is the recipe for you.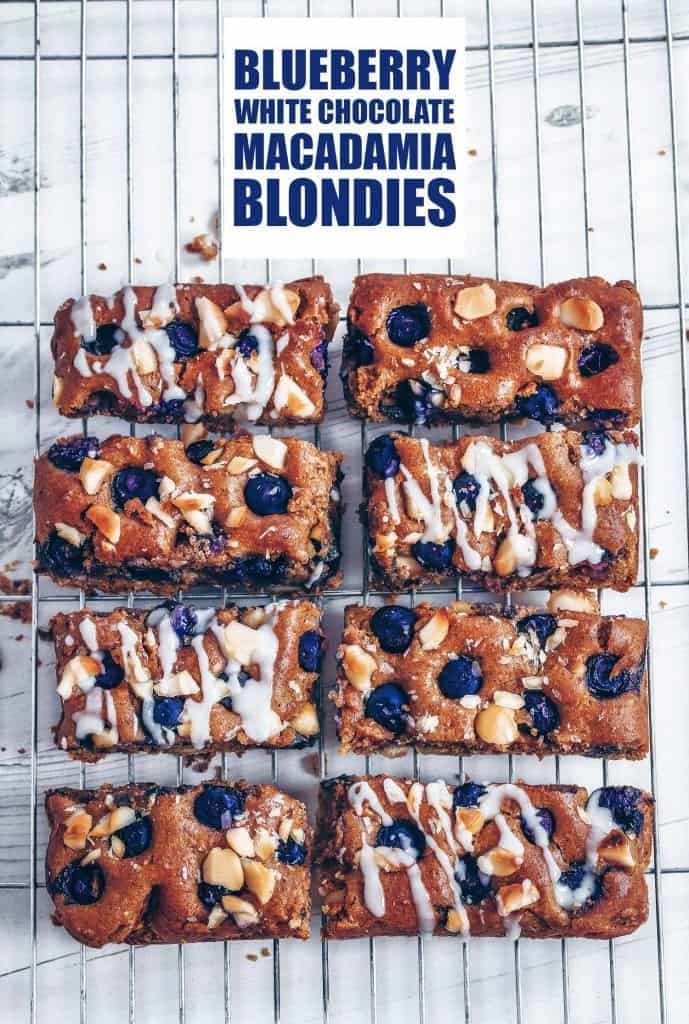 Article image from – NadiasHealthyKitchen
Brownies are usually my go to dessert of choice. I've made and eaten my fair share of all kinds of different types of brownies. What I've neglected in the process are blondies – brownie's younger and underrated sibling.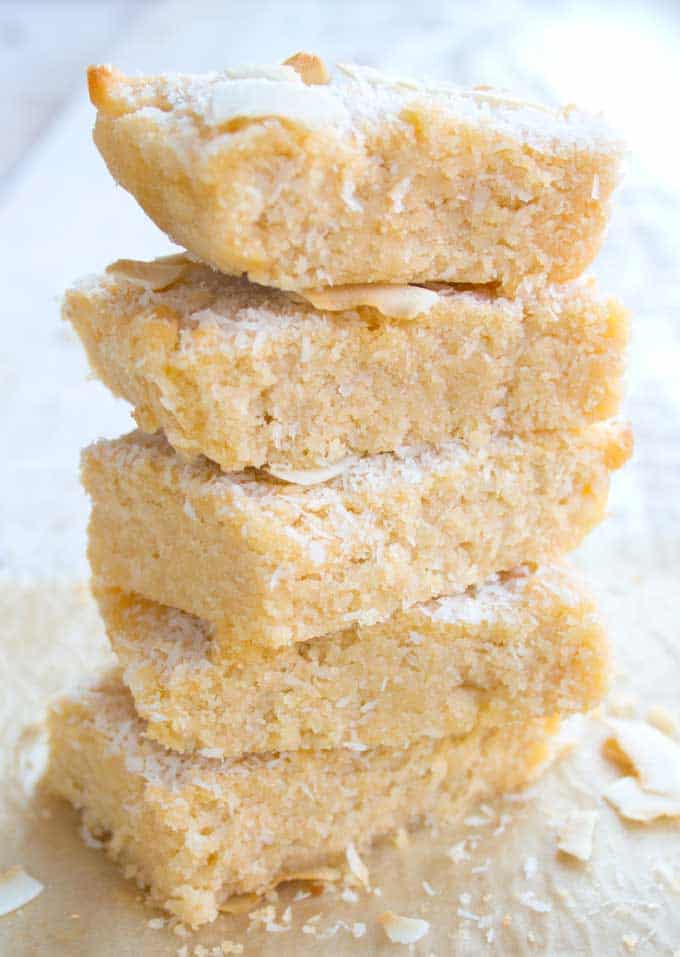 Article image from – SugarFreeLondoner
These Keto blondies are an absolute favourite in my house! The recipe is sugar free, gluten free and low carb and only needs 5 minutes prep plus 20 minutes oven time.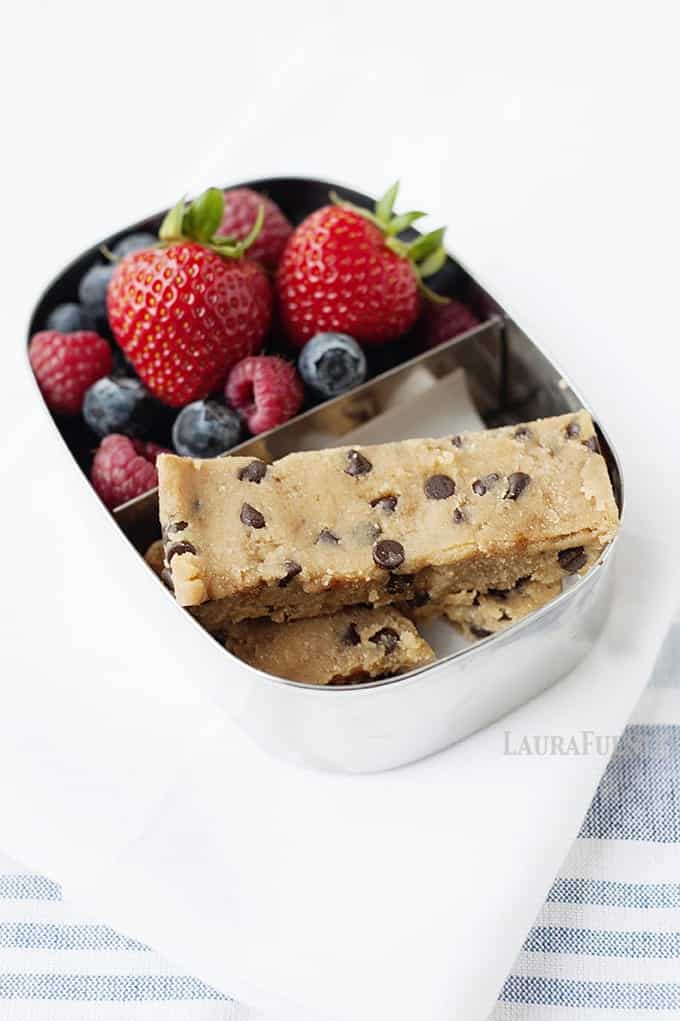 Article image from – laurafuentes
You know when your body wants something sweet, but you just want none of the guilt? I have those moments all the time, and these Healthy Chocolate Chip Blondies is one of the recipes that comes to the rescue!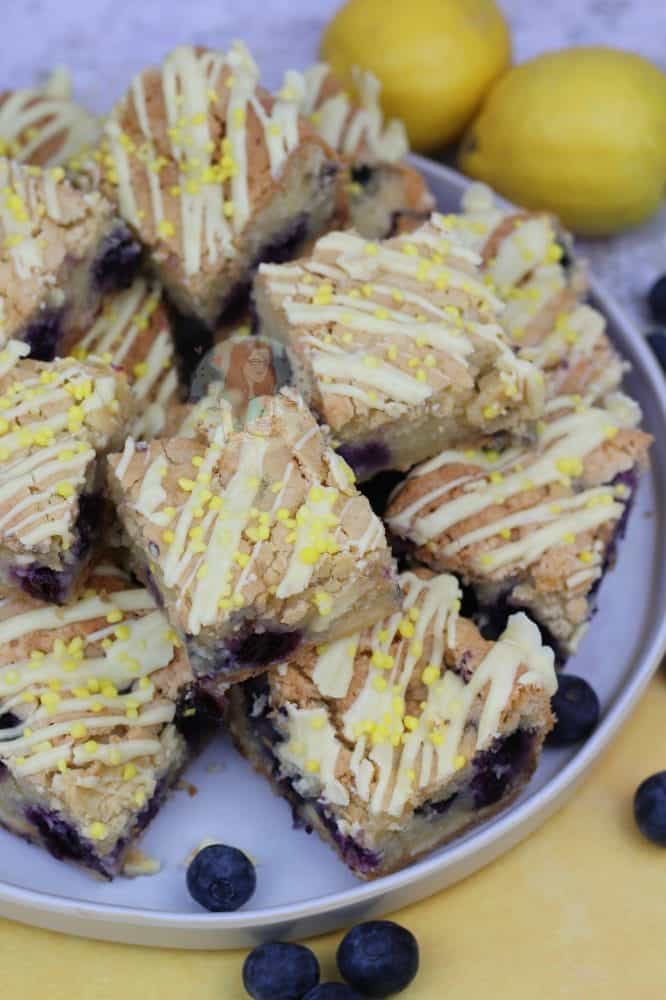 Article image from – janespatisserie
Deliciously Sweet, Light, Lemon & Blueberry Blondies with White Chocolate Chunks!
Article image from – numstheword
These Apple Blondies are a perfect Autumn dessert that mixes apple pie and blondies. Yummy Apple Cake Bars with a large scoop of ice cream make for the most delicious fall treat! A requested recipe every time I make them.
Article image from – sainsburysmagazine
A divine fusion of almondy Bakewell tart and butterscotch-like blondies, studded with whole cherries. Ideal for teatime, or served warm as a pudding with a scoop of ice cream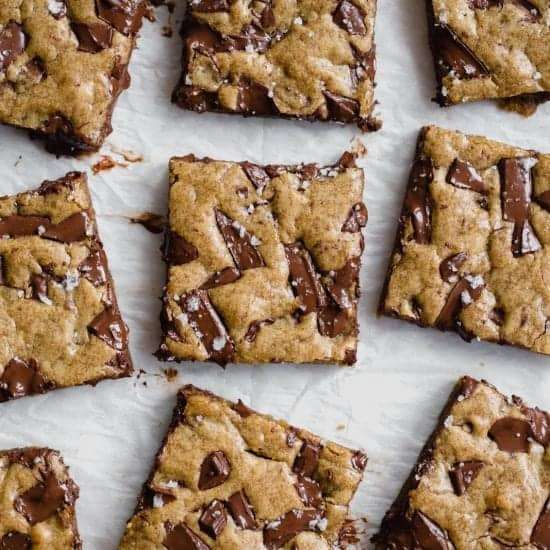 Article image from – handletheheat
Ultra flavorful Gooey Chocolate Chunk Blondies are ridiculously chewy, gooey, and absolutely loaded with chunks of chocolate. 35 minutes, no mixer required. Baking tips & tricks listed below!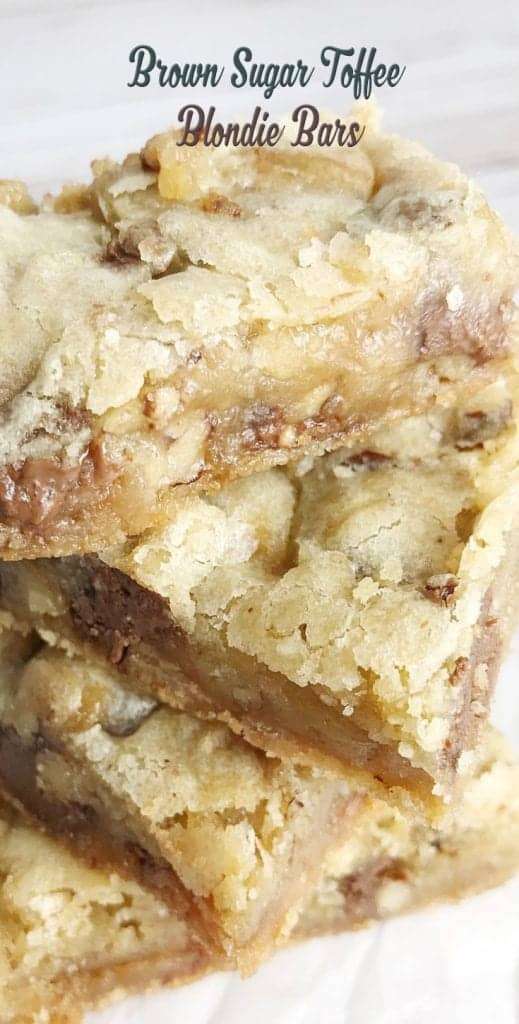 Article image from – completerecipes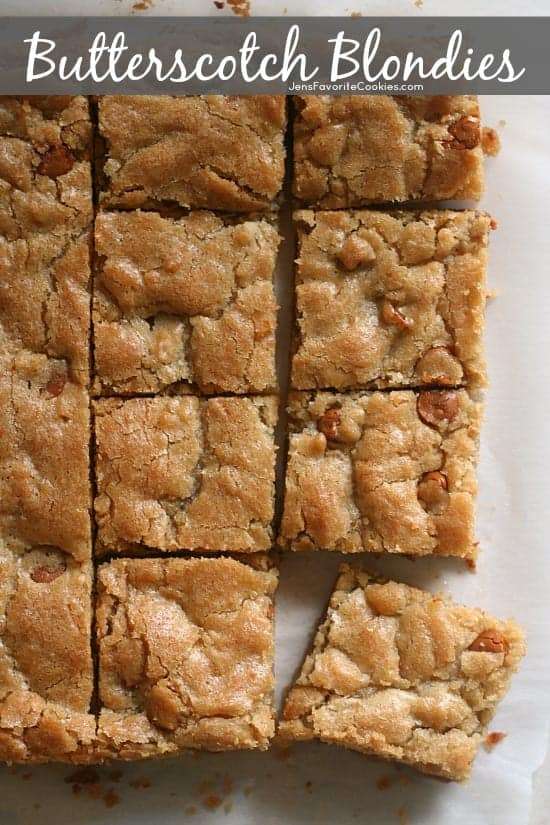 Article image from – jensfavoritecookies
Of all the blondies recipes out there, this is my favorite!  Learn how to make blondies with this simple one-bowl method.
Article image from – bakerbynature
Crispy edges, soft centers, gooey white chocolate, buttered pecans, and a pop of toffee make these blondies irresistible!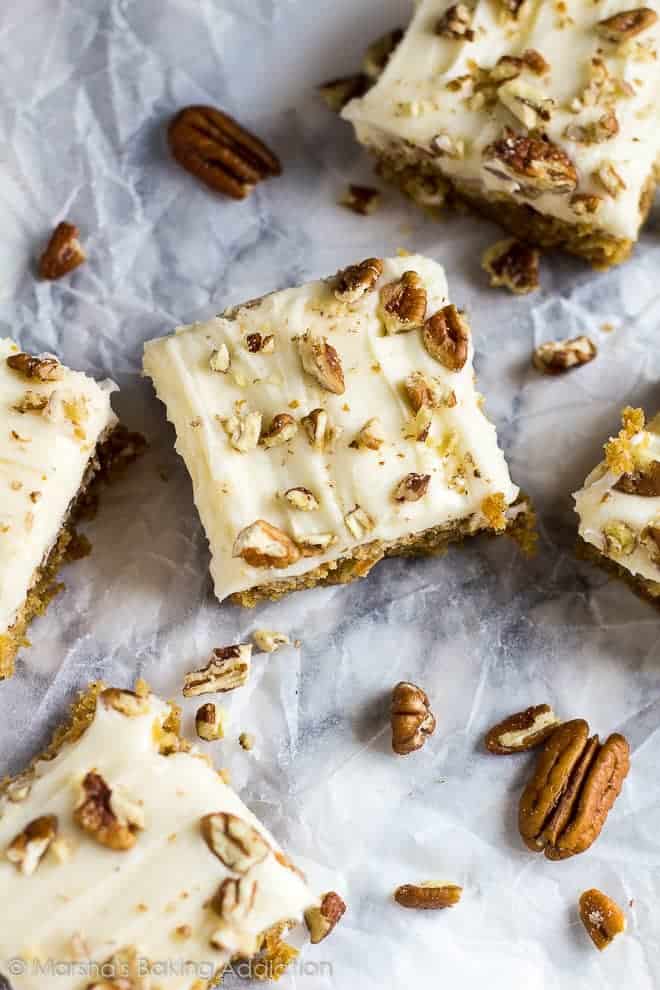 Article image from – marshasbakingaddiction
Carrot Cake Blondies – Deliciously moist and dense blondies that are stuffed full of carrots, perfectly spiced, and topped with a sweet cream cheese frosting!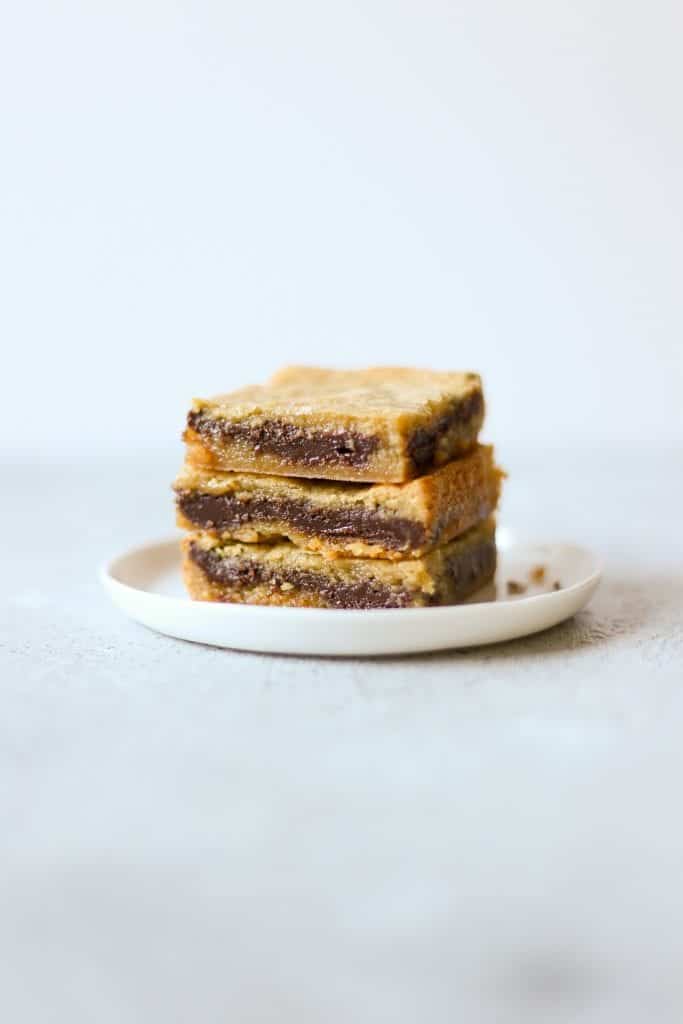 Article image from – handletheheat
Fudge Stuffed Blondies are insanely rich and gooey with a hidden layer of easy chocolate fudge inside every bite! Simple 35 minute recipe.
Article image from – handletheheat
Peanut Butter S'mores Blondies have a layer of graham cracker, Hershey's chocolate bars, and marshmallow fluff stuffed between two layers of chewy peanut butter butterscotch blondies.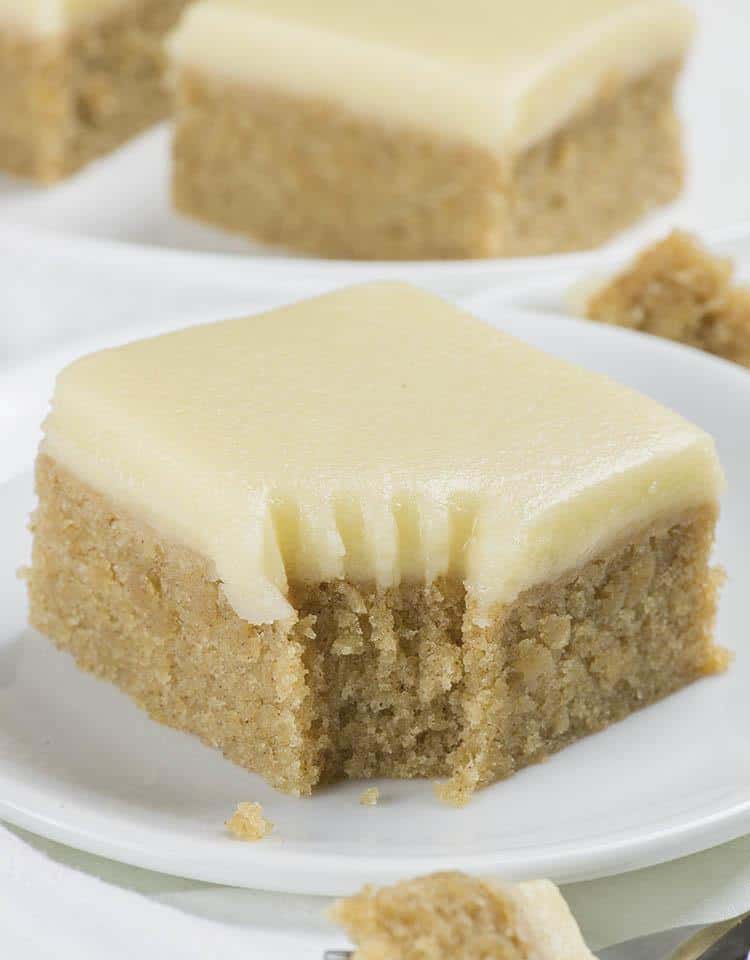 Article image from – omgchocolatedesserts
If you love banana bread but blondies as well, you must try this easy Banana Bread Blondies recipe. This simple one bowl recipe makes the best, moist and fudgy, banana blondies with brown sugar and cinnamon. And with sweet browned butter frosting they are over the top!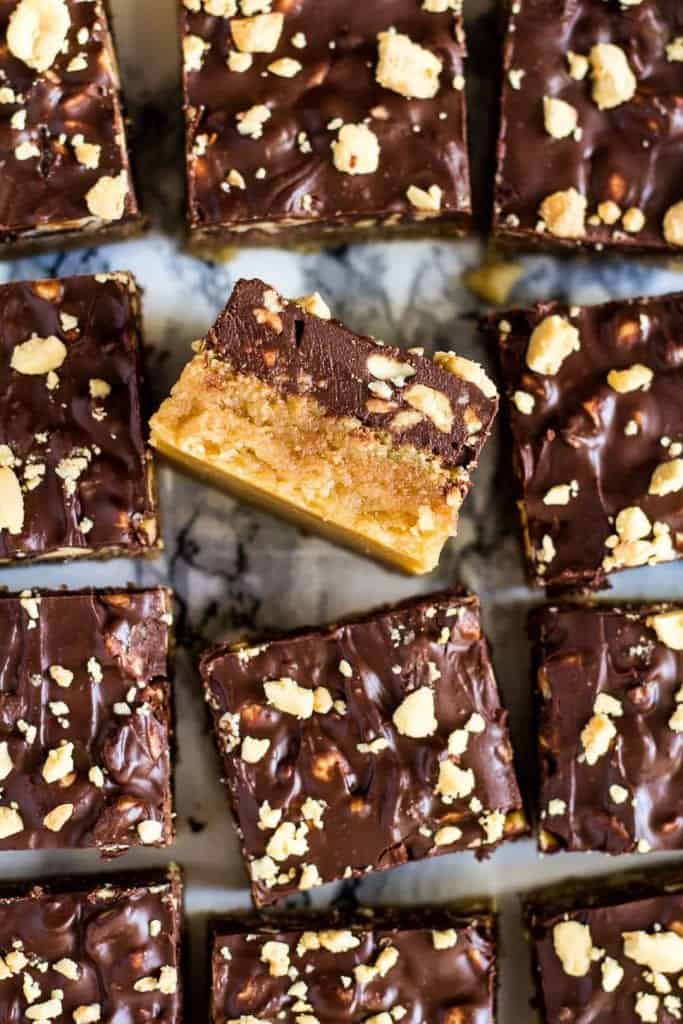 Article image from – marshasbakingaddiction
Chocolate Peanut Butter Blondies – Deliciously fudgy blondies loaded with peanut butter, and topped with a salted peanut chocolate layer!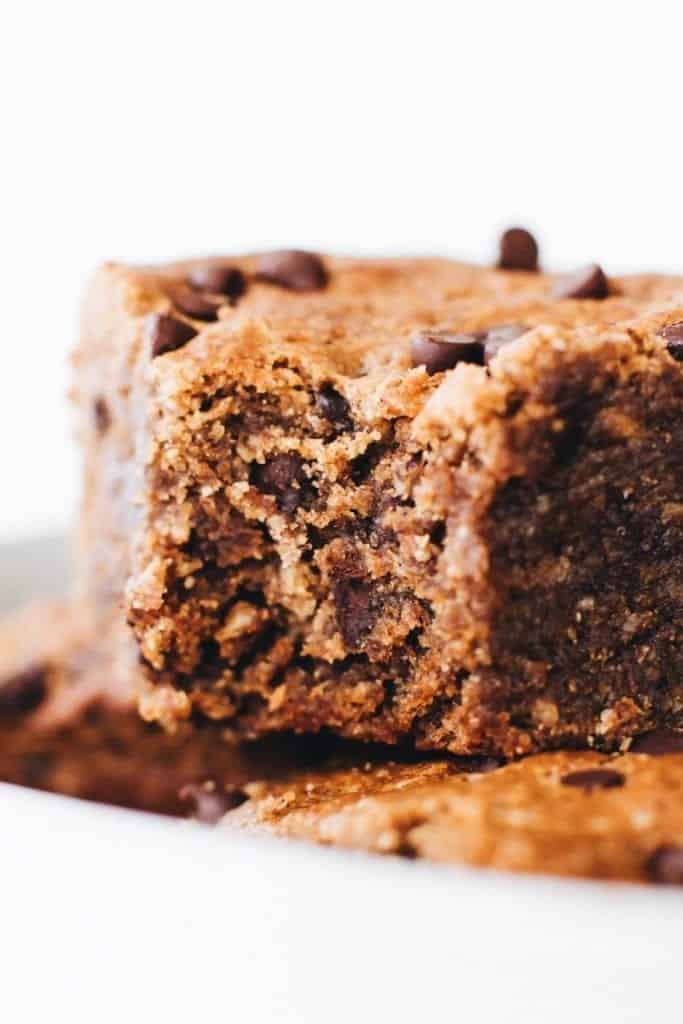 Article image from – feastingonfruit
Gooey inside, golden outside, extra thick Chocolate Chip Hazelnut Blondies! Made with hazelnuts, oats, flax, applesauce, and chocolate chips. Vegan, gluten-free, easy!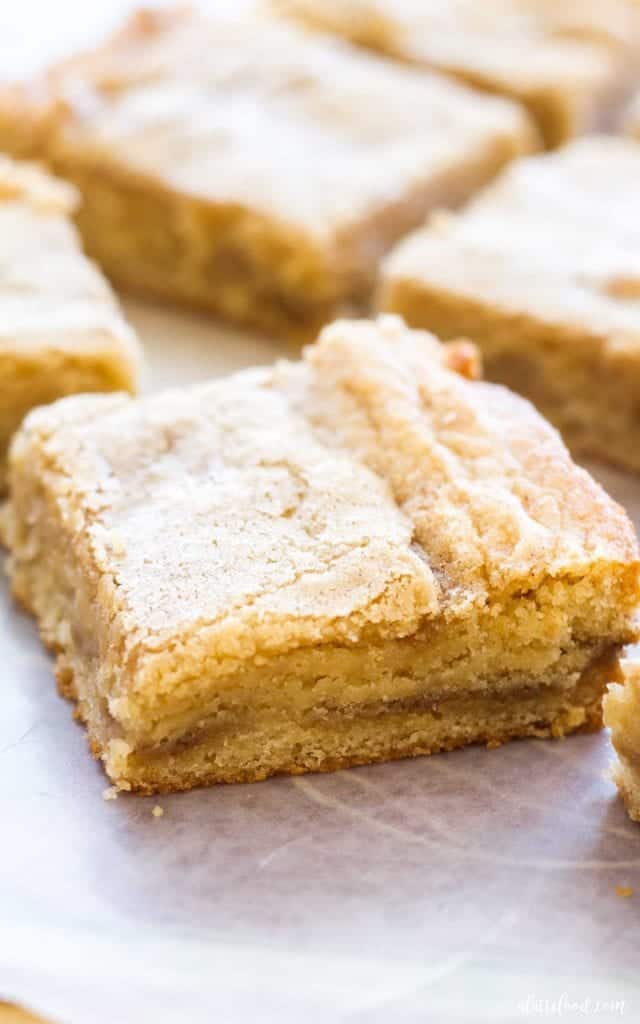 Article image from – alattefood
These easy Cinnamon Roll Blondies have a layer of gooey cinnamon roll filling sandwiched between rich blondie dough. These homemade blondies taste like a threefold cross between a butterscotch bar, a cinnamon roll, and a snickerdoodle cookie.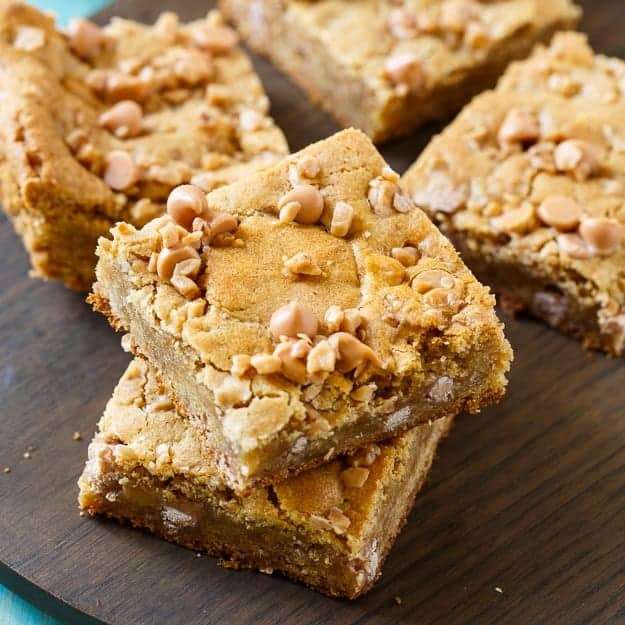 Article image from – spicysouthernkitchen
Butterscotch Toffee Blondies are completely stuffed with butterscotch chips and toffee bits with even more sprinkled on top. They are fabulously buttery and rich and a little chewy. Since they have baking powder in them they bake up fabulously thick
Article image from – the-girl-who-ate-everything
These Marshmallow Blondies might be one of my favorite treats ever. Butterscotch chips, chocolate chips, and disappearing marshmallows make a chewy, chocolatey cookie bar recipe.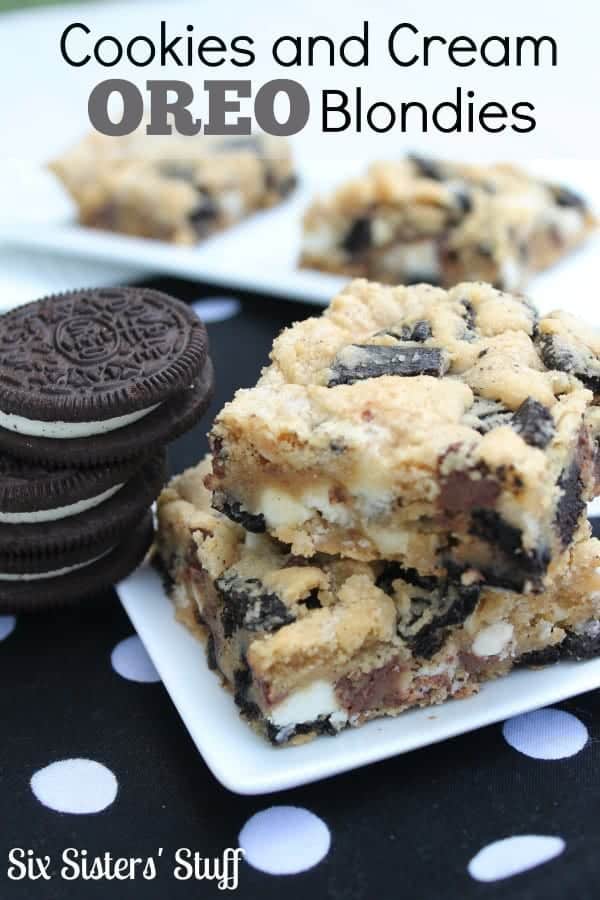 Article image from – sixsistersstuff
We all love a delicious blondie. These are loaded with oreos and the delicious flavor of cookies and cream.
Article image from – coachdebbieruns
This Pumpkin Maple Blondies recipe is from a couple years ago, but heck, it's fall which means it's pumpkin season, right?
Article image from – sallysbakingaddiction
Makes 20 blondies. Blondies remain fresh up to 1 week stored covered at room temperature.
Article image from – bakerita
These Chocolate Chunk Gingerbread Blondies are chewy, chocolatey, and full of warm gingerbread spices. You can get the batter ready for these easy, gluten-free, paleo, and vegan blondies in about 10 minutes. They're perfect for the holidays, or any time of year when you're craving a gingerbread treat.