Truffle balls make the perfect treat for Christmas parties. From Oreo truffle balls, to peppermint truffle balls. Enjoy these 15 Tasty Christmas Truffle Balls.
1. Oreo Truffle Balls Recipe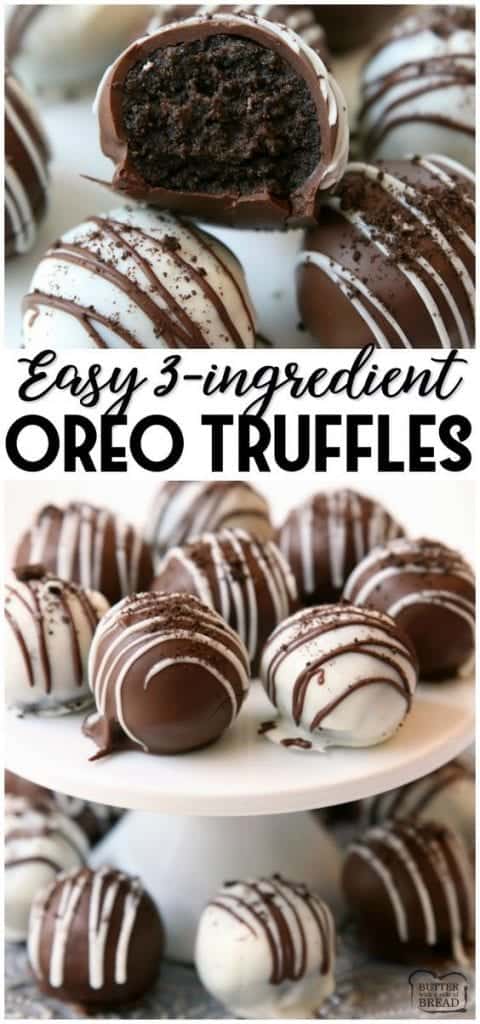 Article image from – butterwithasideofbread
Oreo Balls Recipe made with just 3 ingredients & perfect easy dessert! Simple instructions show HOW TO MAKE OREO BALLS in minutes. So delicious, no one can guess they're made with Oreo cookies!
2. Peppermint Oreo Balls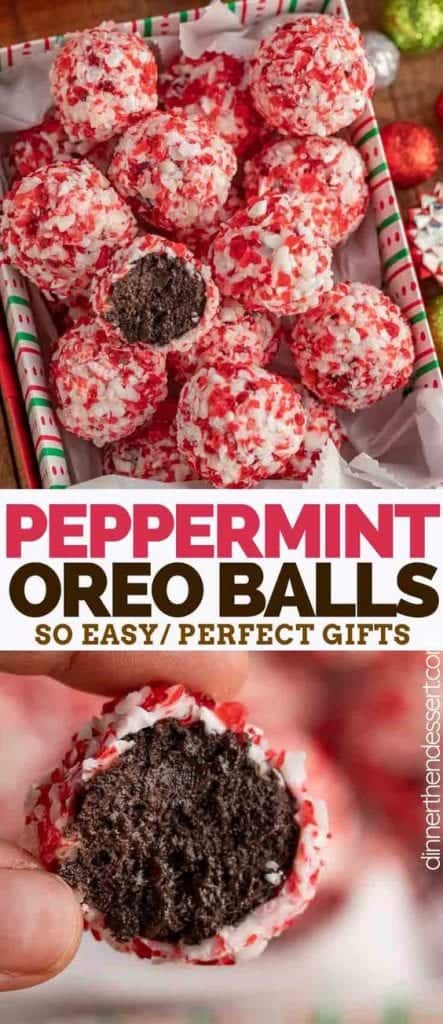 Article image from – dinnerthendessert
Peppermint Oreo Balls are crushed Oreo cookies and cream cheese dipped in sweet chocolate then rolled in crushed peppermint candies.
3. Snowman Oreo Balls Party Treat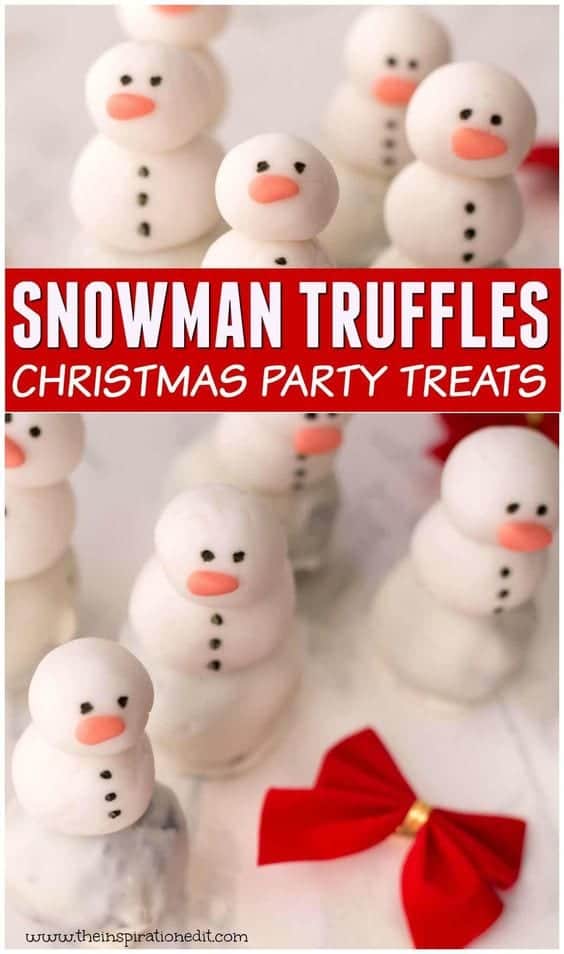 Article image from – theinspirationedit
These Snowman oreo balls are the perfect treat for your next Christmas party. Try this fantastic party food idea today!
4. Rum Balls Recipe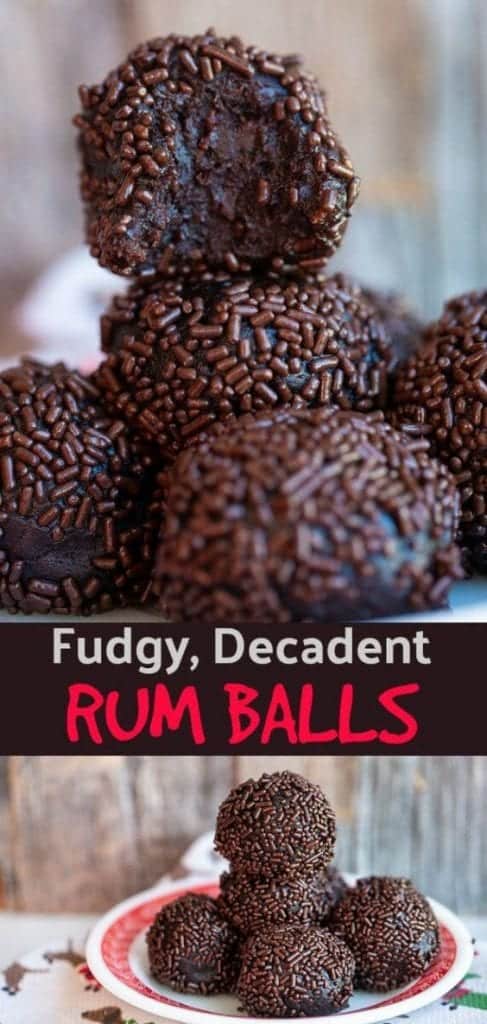 Article image from – thekitchenmagpie
We take our rum balls and bourbon balls seriously in this household as they are Mr Magpie's favourite treat. Which also means that I leave the rum ball making up to him during the holidays! These rum balls are nut free, melt in your mouth, fudgy delights!
5. Chocolate Bourbon Truffles
Article image from – veronikaskitchen
These bite-size homemade Chocolate Bourbon Truffles made with creamy ganache and covered with toasted hazelnuts are the perfect easy indulgent treat during the holiday season!
6. Oreo Cookie Balls

Article image from – izzycooking
Oreo Cookie Balls are a creamy and rich bite-sized no-bake treat: crushed oreo cookies are mixed with cream cheese, and then these oreo balls are coated with melted chocolate. Only 3 ingredients! They are easy dessert for holidays such as Christmas!
7. Hot Chocolate Cheesecake Truffles

Article image from – abcsandgardenpeas
When it's cold outside, a cup of hot cocoa is just the thing. But if you're looking for something a little richer, a little more decadent, a little more dessert-y, these Hot Chocolate Cheesecake Truffles just might blow your mind.
8. Peppermint Oreo Truffles

Article image from – foxandbriar
These easy, four ingredient, no bake peppermint Oreo truffles are full of peppermint and chocolate and are perfect to bring to your next Christmas cookie exchange!
9. Mint Oreo Truffles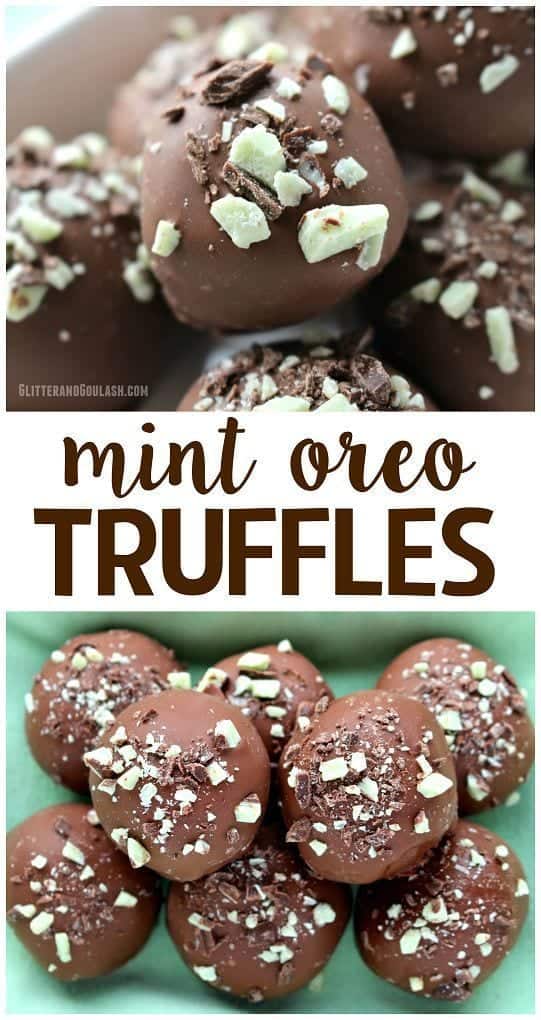 Article image from – glitterandgoulash
Mint Oreos~yum, right? Well, try adding cream cheese and chocolate to these wonderful cookies and discover Oreos on an entirely new level!
10. Fluffernutter Truffles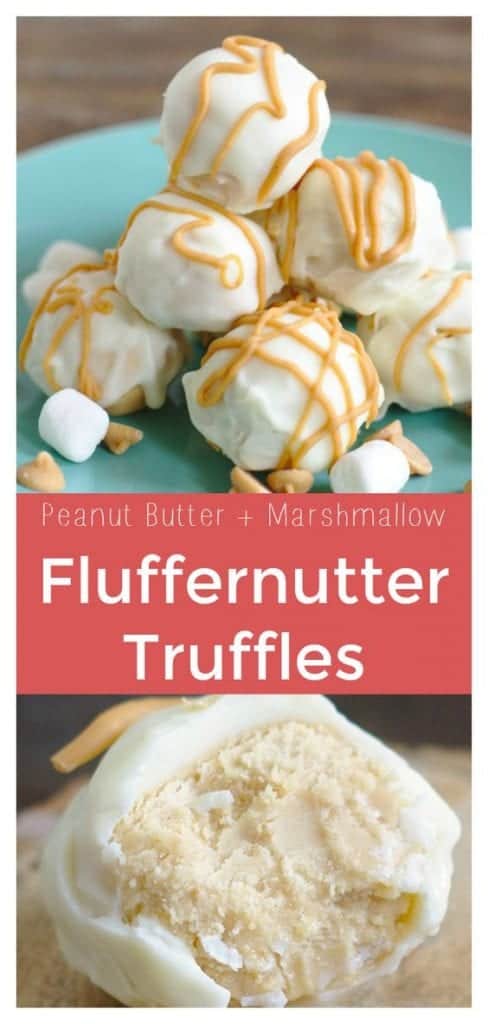 Article image from – mildlymeandering
Peanut butter and marshmallow truffles topped with white chocolate! These truffles are perfect for Christmas cookie exchanges!
11. Gingerbread Oreo Truffles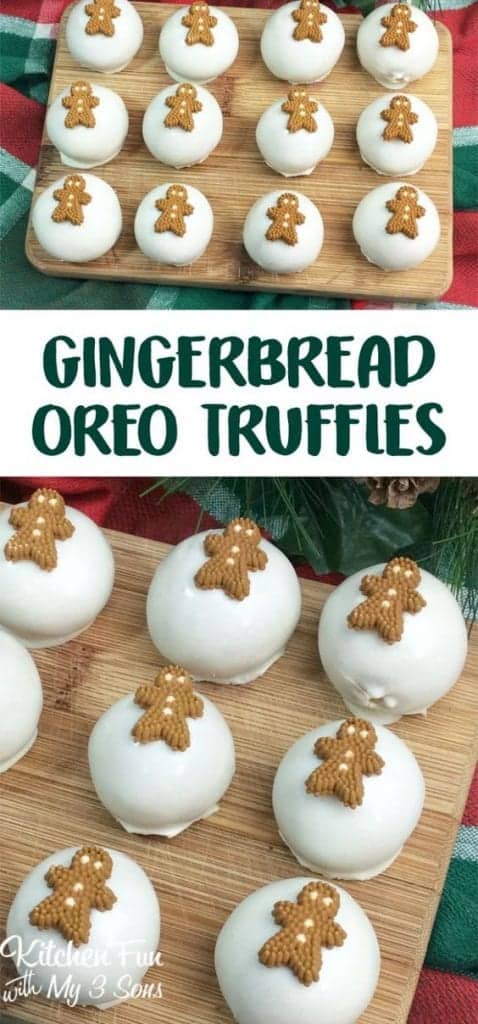 Article image from – kitchenfunwithmy3sons
I love these gingerbread Oreo truffles with tiny gingerbread men on top! They are a pretty easy Christmas treat to make with your family and everyone loves them.
12. Peanut Butter Balls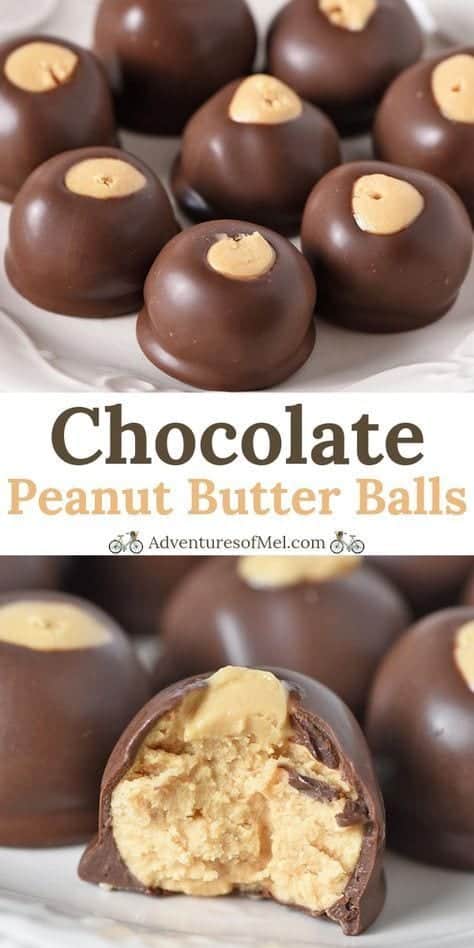 Article image from – adventuresofmel
How to make dreamy, creamy, no bake buckeye peanut butter balls with just 4 simple ingredients. Easy small batch buckeye recipe, perfect for dessert!
13. Easy Chocolate Orange Truffles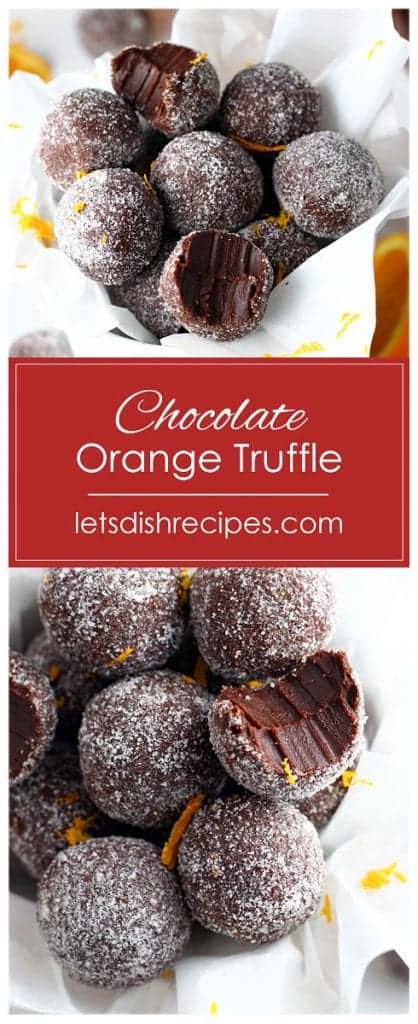 Article image from – letsdishrecipes
Dark chocolate and orange oil combine in these rich decadent truffles. With only four ingredients, you won't believe how easy they are to make!
14. Cinnamon Bun Oreo Truffles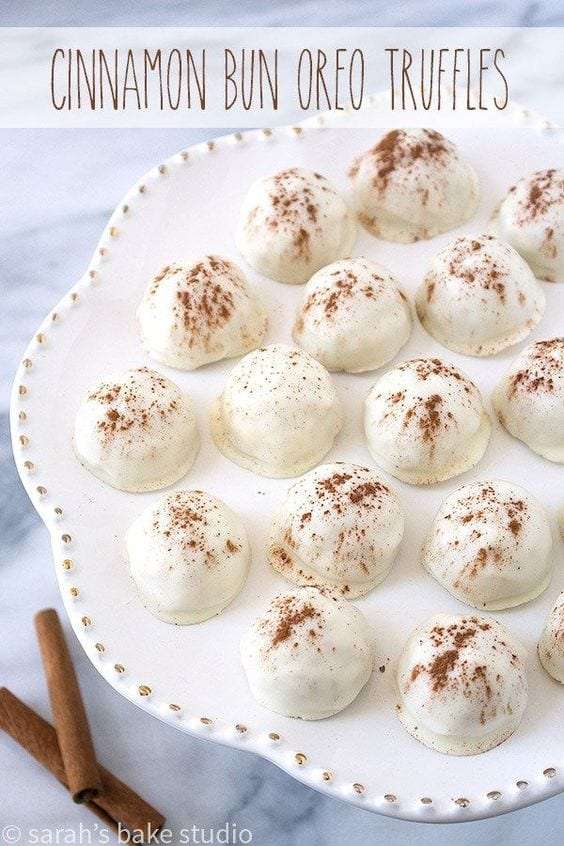 Article image from – sarahsbakestudio
Crushed Cinnamon Bun Oreo Cookies combined with cream cheese, scooped into bite-sized balls, dipped into melted white chocolate, and sprinkled with cinnamon!
15. Mint Oreo Truffles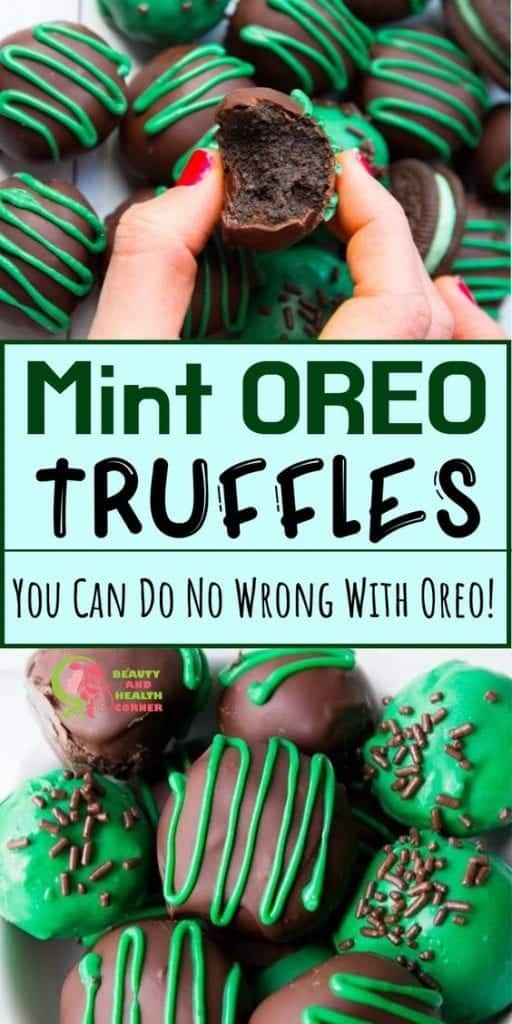 Article image from – beautyandhealthcorner
So, we have a wonderful treat for you today, a Mint Oreo Truffles, and a couple of tips on how to make them. You are welcome if you have never had Oreo Truffles before. They are very simple, delicious and addictive.