I'm almost certain that everyone loves a traditional Pecan pie, but why not mix it up this thanksgiving? In this list you'll find 10 Pecan dessert recipes – all of them are delicious, all of them are different! Pick one that you want to make this holiday season and I'm sure it'll go down a treat.
Browse our food and drink related recipes.
1. Maple Pecan Squares
Article image from –simplystacie
These Maple Pecan Squares are addicting! They are a cross between a butter tart and pecan pie, two of my absolute favourite desserts! The addition of maple syrup adds a mouthwatering flavour. They are ooey gooey YUM! Prepare to lick your fingers.
2. Maple Pecan Danish Plaits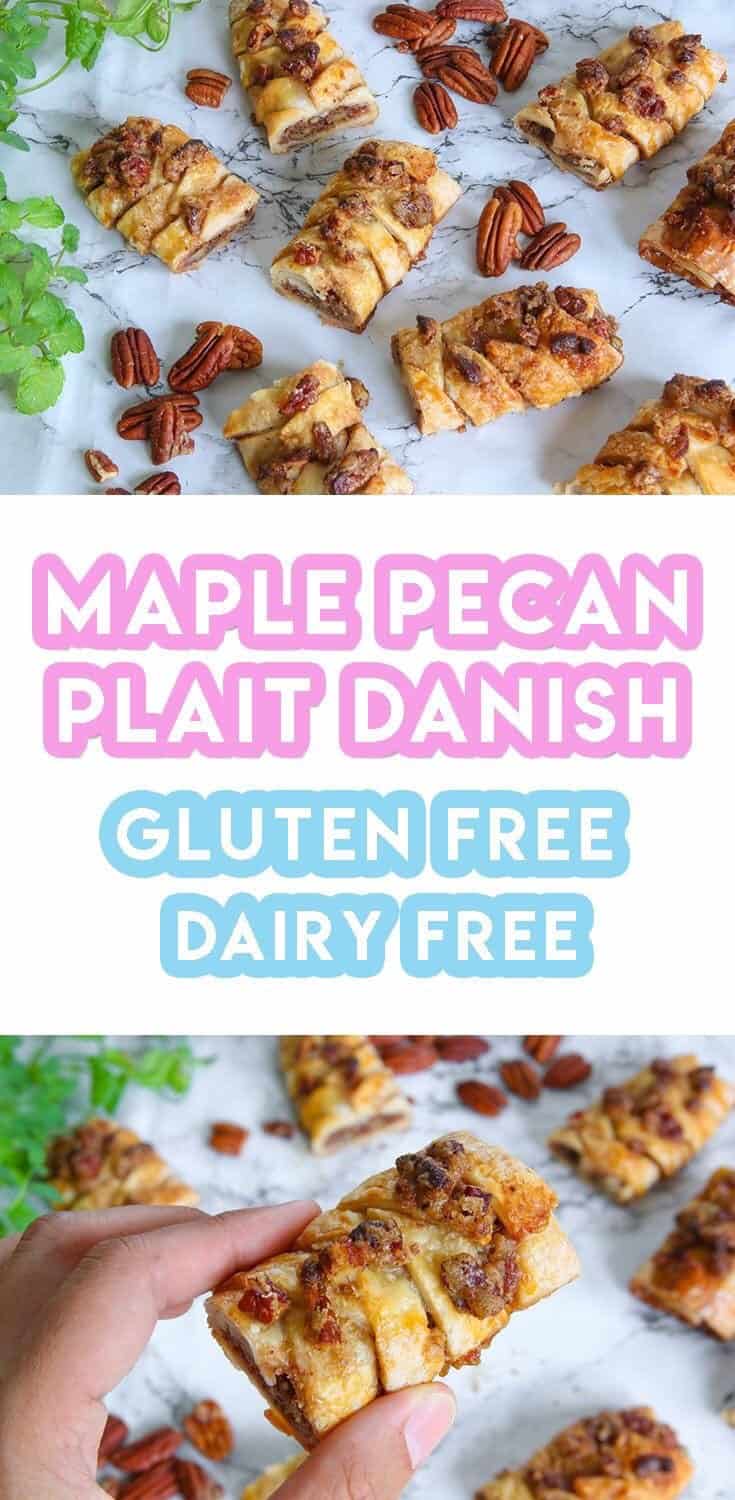 Article image from – glutenfreecuppatea
Say hello to my gluten free maple pecan plait danish recipe! It's dairy free too and a doddle to make with gluten free Jus-Rol puff pastry.
3. Caramel Pecan Lasagna
Article image from – omgchocolatedesserts
Caramel Pecan Lasagna is melt-in-your-mouth layered dessert with buttery, pecan shortbread cookie crust, cheesecake layer, caramel pudding, whipped cream and (my favorite) sugared pecans on top, drizzled with caramel.
4. Maple Pecan Apple Crisp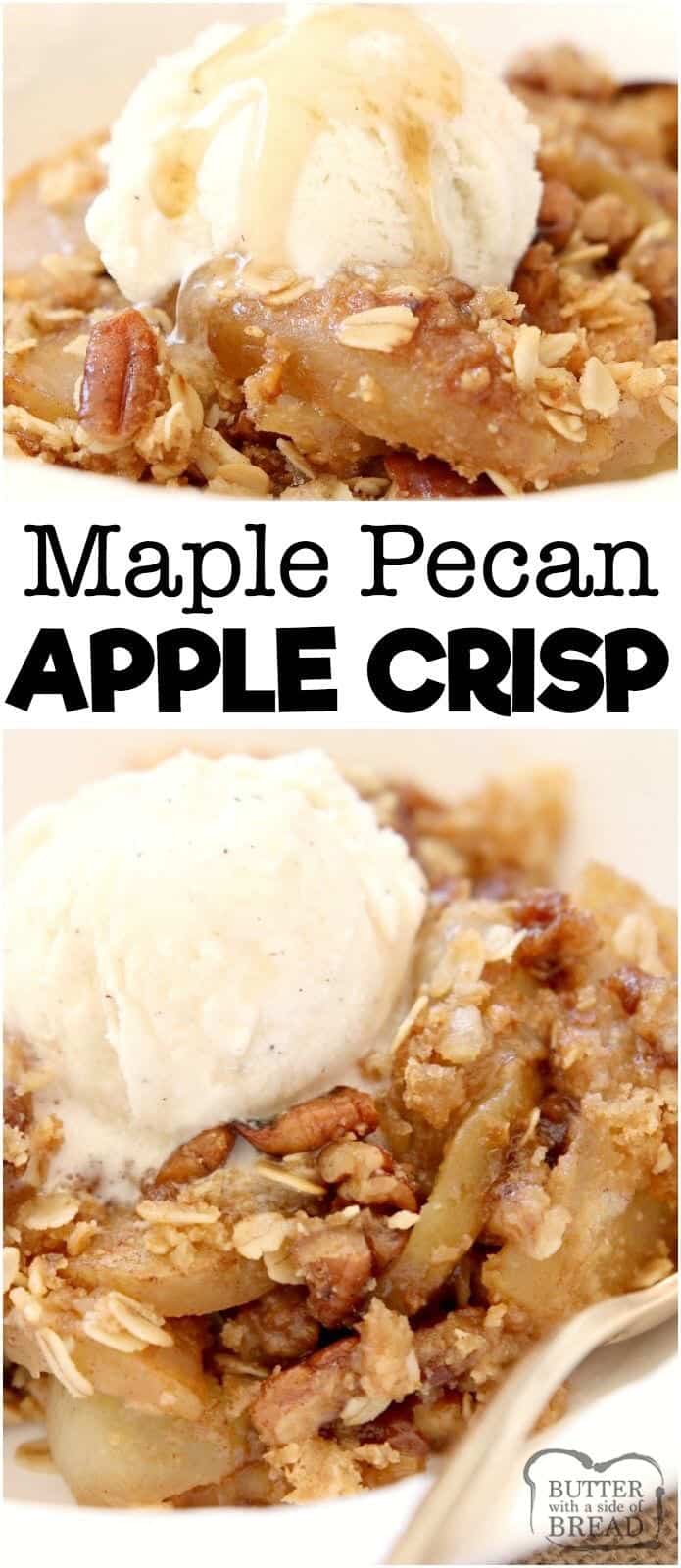 Article image from – butterwithasideofbread
Maple Pecan Apple Crisp made with oats, pecans, brown sugar, butter and apples in a perfect Fall dish bursting with fresh apple flavor! Topped with real maple syrup, this apple crisp recipe is our all-time favorite!
5. Dark Chocolate Pecan Pie
Article image from – sallysbakingaddiction
This Thanksgiving, let's add some dark chocolate. Why mess with pie perfection? Because not only do toasty pecans scream for a little dark chocolate, Thanksgiving dessert is seriously lacking in the chocolate department. Right?? I'm not usually one to complain about non-chocolate desserts, but I'll gladly welcome a sliver of deep dark chocolate-y pecan pie to my dessert plate.
6. Pecan Pie Bars
Article image from – sallysbakingaddiction
While I don't usually like to stray from the classic, unadulterated pecan pie– I do believe there is room for both traditional pecan pie and jazzy pecan pie. Who doesn't want a little jazzy every now and then??
7. Pecan Oat Cookies

Article image from – nadiashealthykitchen
Deliciously crunchy vegan and gluten-free pecan oat cookies perfect enjoyed with a cup of tea as an afternoon treat.
8. Pecan Chewies

Article image from – southernbite
Y'all, these are seriously one of my most favorite desserts. Now, I know I say that a lot, but I'm serious with this one. This is one of the first things Heather ever made for me when we were dating and they've had a special place in my heart ever since then – not just because of the sentimental connection, but also because they're absolutely amazing!
9. Pecan Pie Cheesecake
Article image from – omgchocolatedesserts
Searching for a perfect festive dessert?! Pecan Pie Cheesecake is perfect Thanksgiving treat. Combo of classic Pecan Pie and delicious cheesecake sound as an interesting twist of two traditional dessert!
10. Caramel Pecan Cinnamon Rolls
Article image from – togetherasfamily
These easy overnight caramel pecan cinnamon rolls start with frozen bread dough! No yeast or rising to worry about. Simply prepare the cinnamon rolls the night before and bake up delicious, gooey, caramel pecan cinnamon rolls for a special breakfast treat.
Pin It!