Ahh yes, who doesn't love a good Rocky Road? You can put just about anything in them – Chocolate, marshmallows, nuts. I've compiled a list of 20 amazing easy Rocky Road recipes for you to choose from. Enjoy!
Browse our food and drink related content.
Article image from – madebyluci
The ultimate cheats "bake" – it requires no baking and just minutes to make. The hardest part is resisting the delicious treat while it sets in the fridge! To welcome in the festive season, I've added a twist to the traditional rocky road recipe to make the ultimate, sensational vegan Christmas rocky road.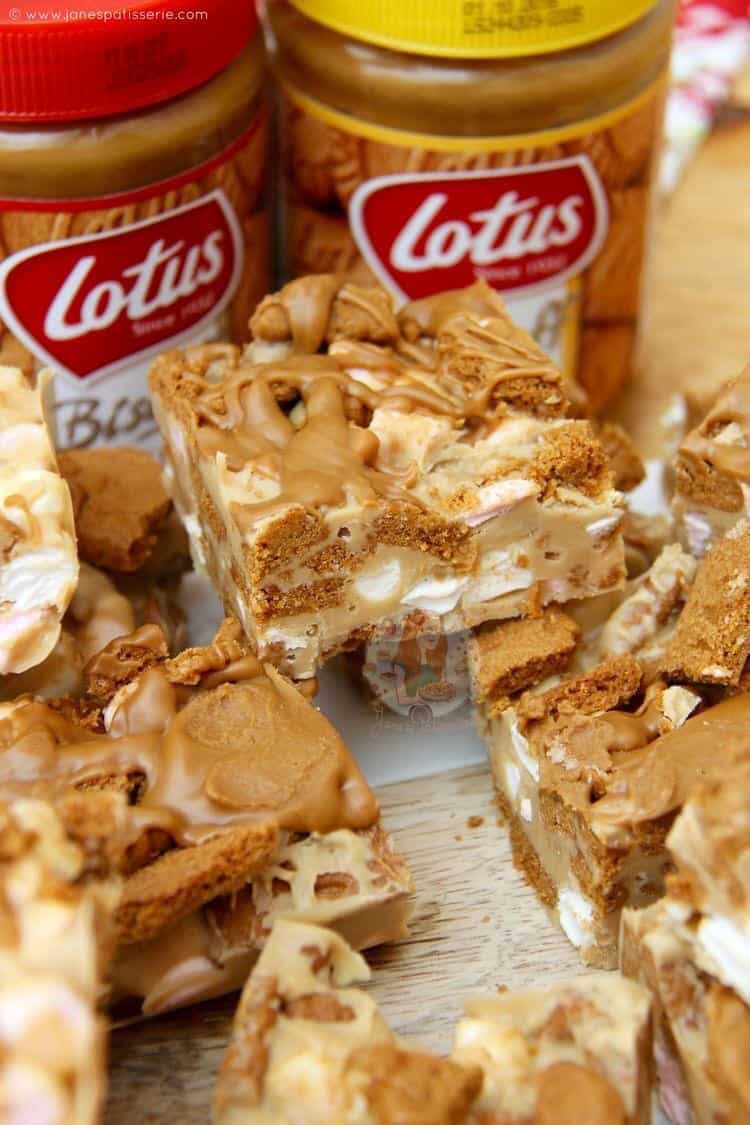 Article image from – janespatisserie
A Sweet, Chocolate, and Crunchy Biscoff Rocky Road with Lotus Biscuits, Mini Marshmallows, and even more Biscoff!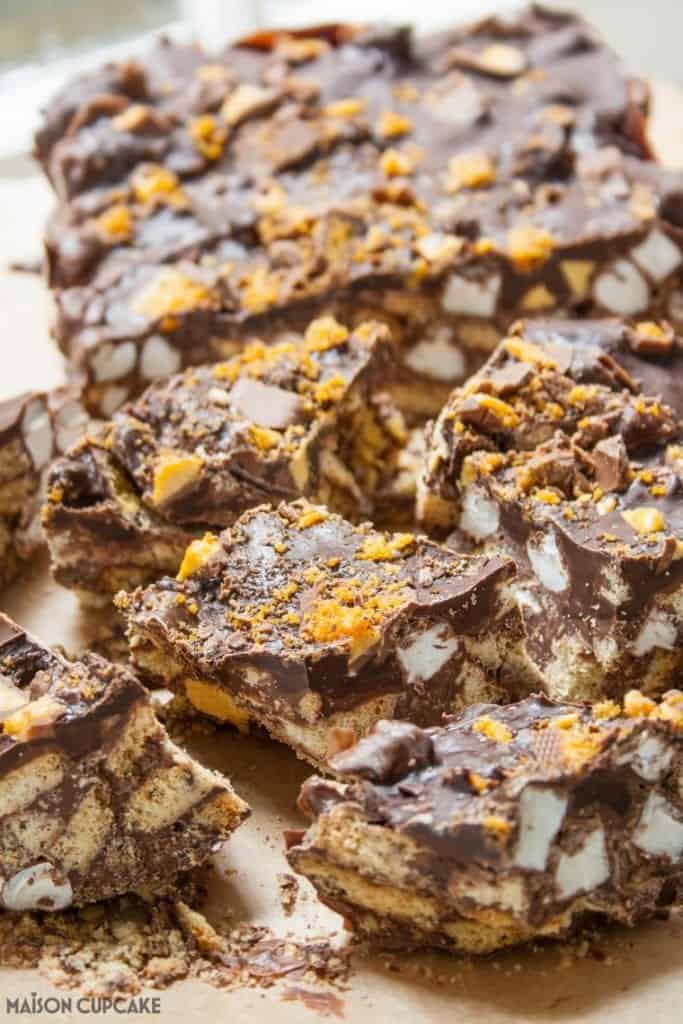 Article image from – maisoncupcake
These easy no bake recipe chocolate rocky road bars include chopped up Crunchie bars to add a shimmery golden topping of broken up honeycomb pieces. This recipe was commissioned by Oxo to demonstrate their new squeeze and pour jugs.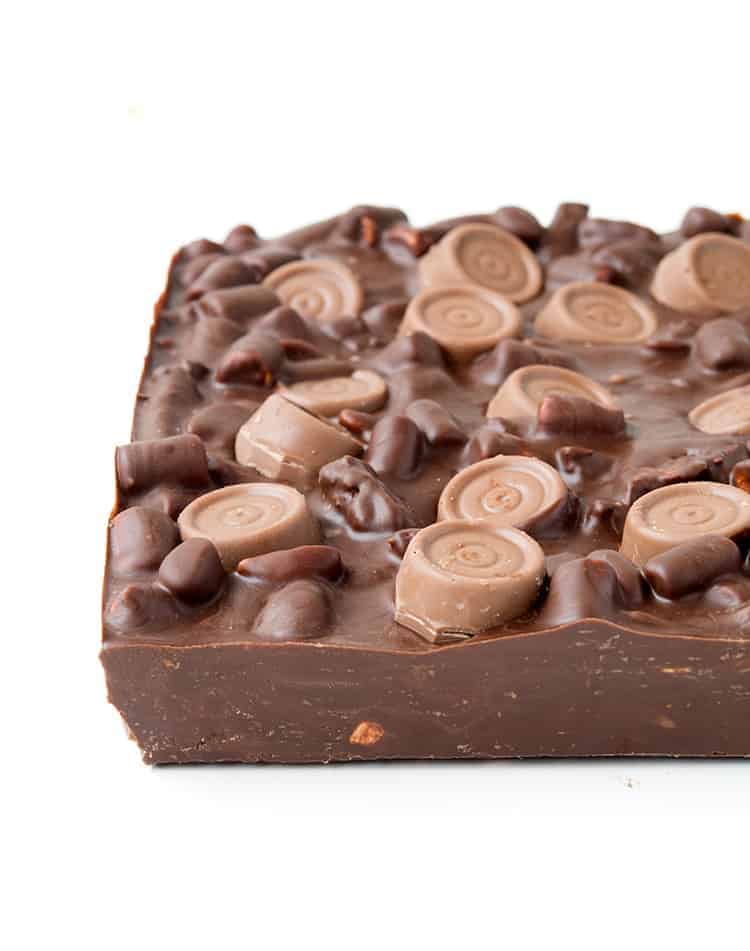 Article image from – sweetestmenu
For a delicious no bake chocolate treat, try this Easy Rolo Rocky Road. Packed with marshmallows, roasted peanuts and loads of chocolate caramel Rolos, it's the best rocky road I've ever had.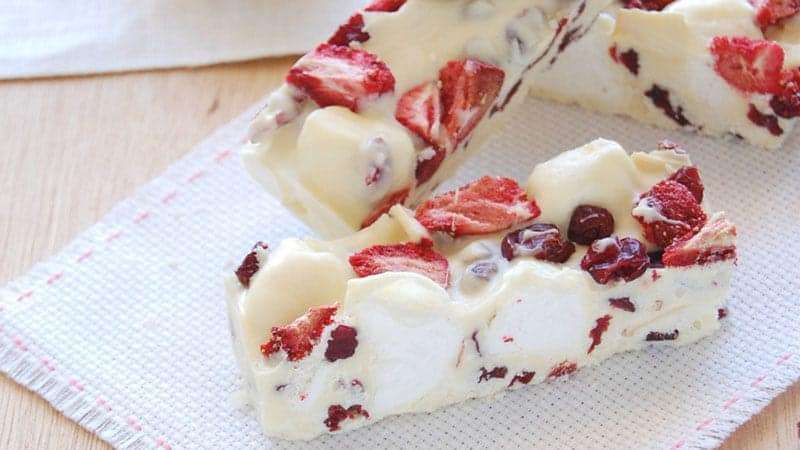 Article image from – oversixty
This delicious spin on the traditional rocky road combines the dreamy flavour of white chocolate with the tart sweetness of strawberries and cranberries. Delicious as a treat after dinner, or perfect as a gift. And it's so easy to make!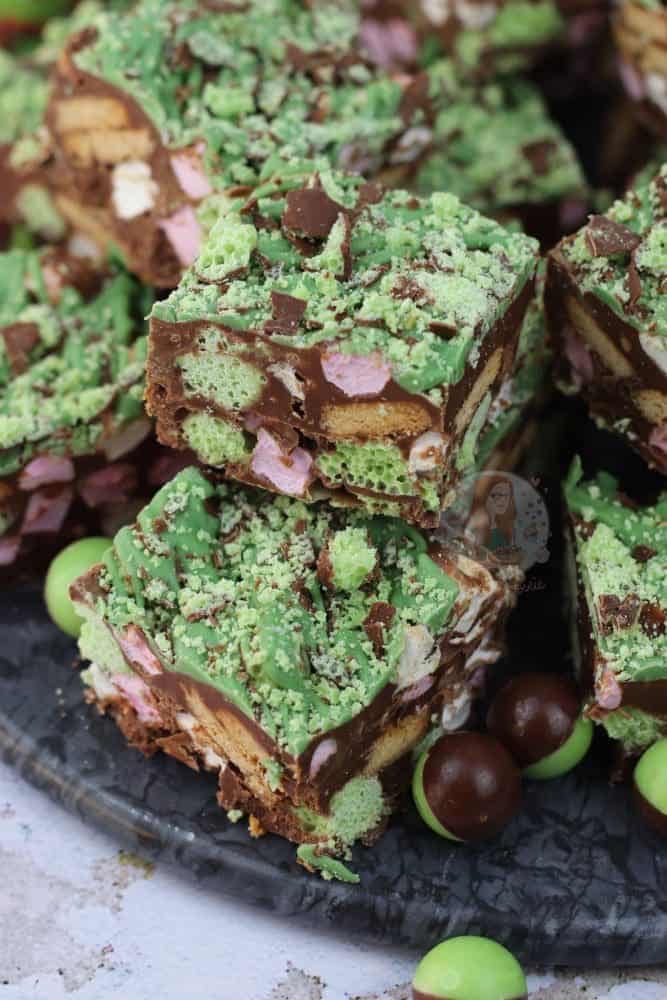 Article image from – janespatisserie
Quick, Easy, and Delicious Mint Aero Rocky Road. Chocolate Traybake Filling with Biscuits , Mini Marshmallows and Oodles of Mint Aero Goodness!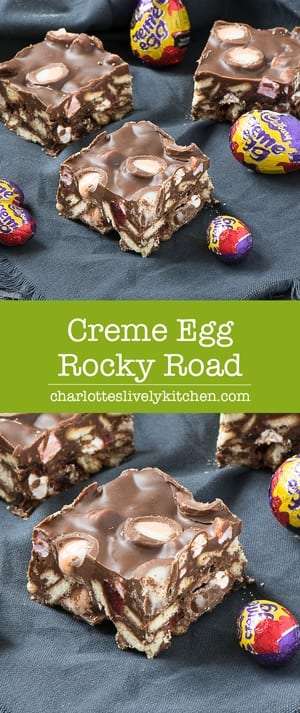 Article image from – charlotteslivelykitchen
An Easter version of my easy-to-make rocky road recipe featuring Cadbury creme eggs.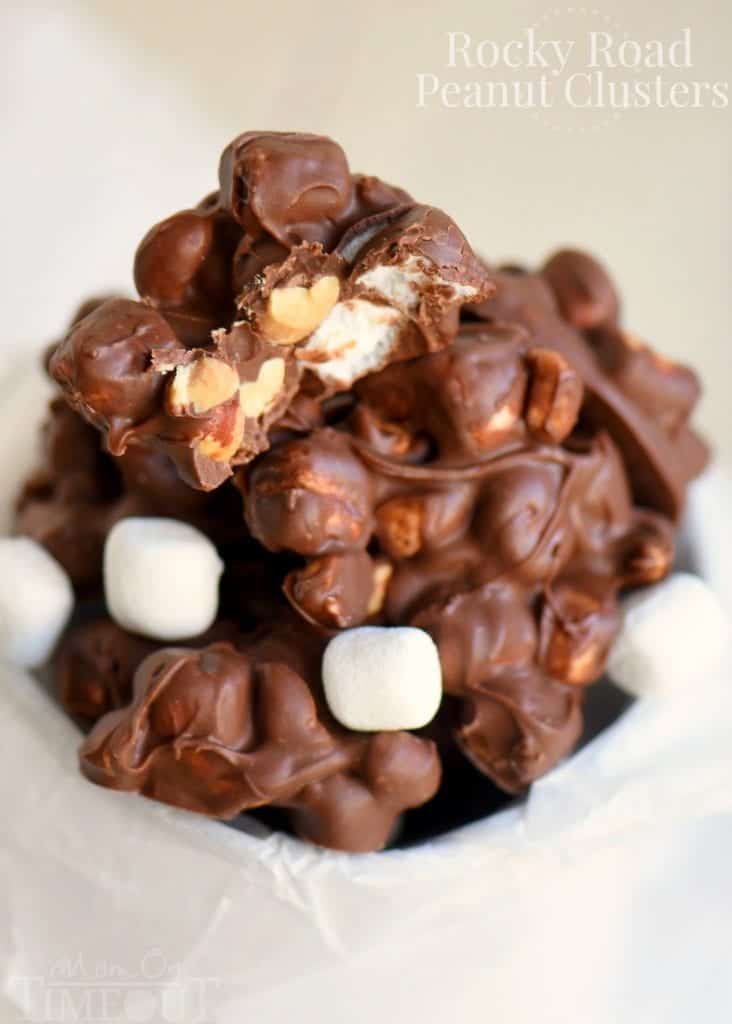 Article image from – momontimeout
Rocky Road Peanut Clusters are made in the microwave and use only FIVE ingredients. A simple, delicious, easy candy recipe that everyone will enjoy!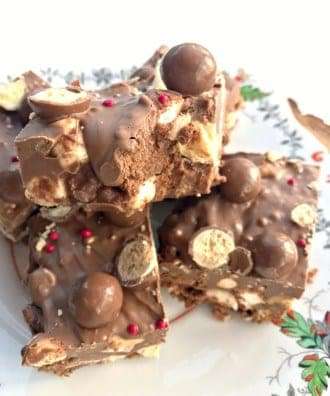 Article image from – kerrycooks
Malteser addict? You HAVE to try these easy NO BAKE Malteser Rocky Road with marshmallows, biscuits, malteser chocolate and …. lots of maltesers!

Article image from – janespatisserie
An Easy and Yummy No-Bake Peanut Butter Rocky Road with Peanut Butter, Reese's Pieces, and Reese's Peanut Butter Cups!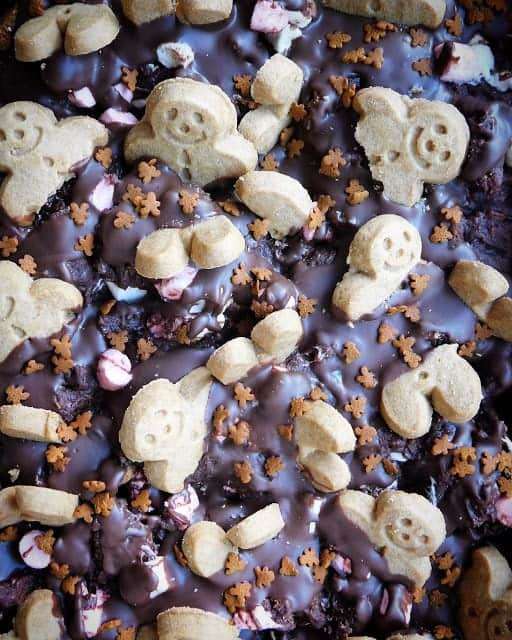 Article image from – foodiequine
A quick, easy and fun traybake that's ideal for kids to help make. The classic Rocky Road takes on a festive twist with the addition of mini Gingerbread Men. Run run as fast as you can – this no bake Christmas treat won't hang around for long.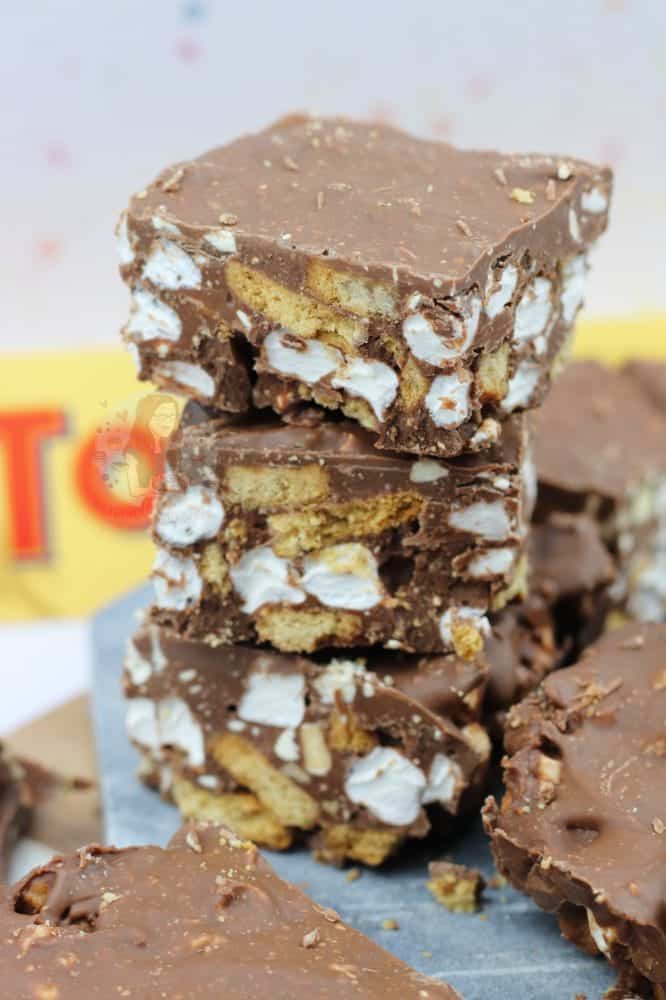 Article image from – janespatisserie
An Easy, and DELICIOUS No-Bake Toblerone Treat with Biscuits, and Marshmallows… Toblerone Rocky Road!
Article image from – sweetestmenu
Want a delicious snack that can be made using just four ingredients? Oh yes you do and I've got you covered! This no bake Oreo Cookies and Cream Rocky Road is a treat for all of us with a raging sweet tooth. It's crunchy, creamy and irresistible!
Article image from –
Get the full recipe here.

Article image from – lightscamera-bake
Broken pieces of digestive biscuits, marshmallows, caramel filled chocolate and honeycomb all wrapped up in melted chocolate!

Article image from – nerdymamma
This Dairy-Free Rocky Road Fudge recipe is one of those recipes that I just can't have Christmas without. Every year, growing-up, my mom or one of us kids would make the rocky road fudge to bring to the holiday dinner. And it was just perfection.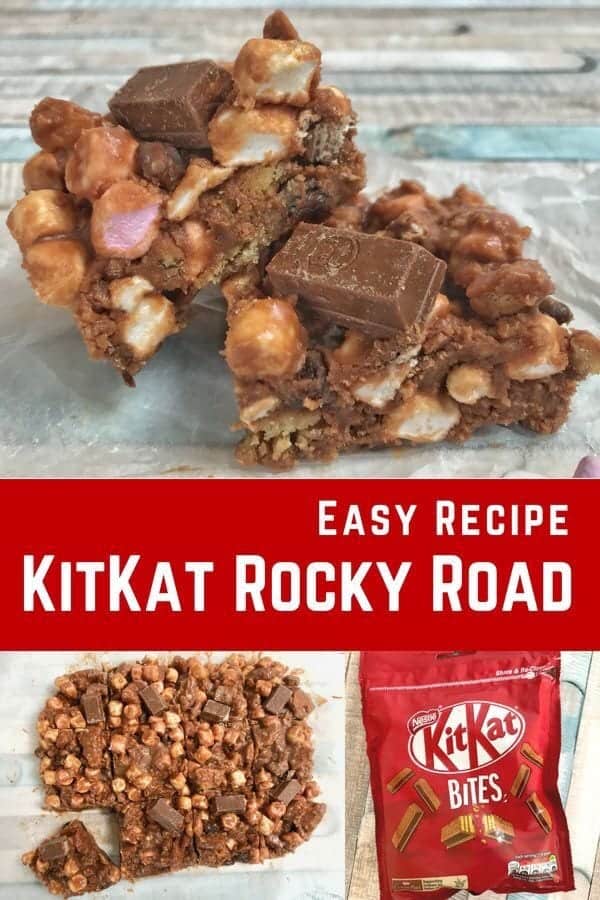 Article image from – hodgepodgedays
This KitKat Rocky Road recipe is probably the most popular rocky road I've made. All the ingredients are the kind of things that most people will have lurking in their cupboards, so it's a great little store-cupboard recipe for emergency sweet treats! This recipe makes 12 generous slices.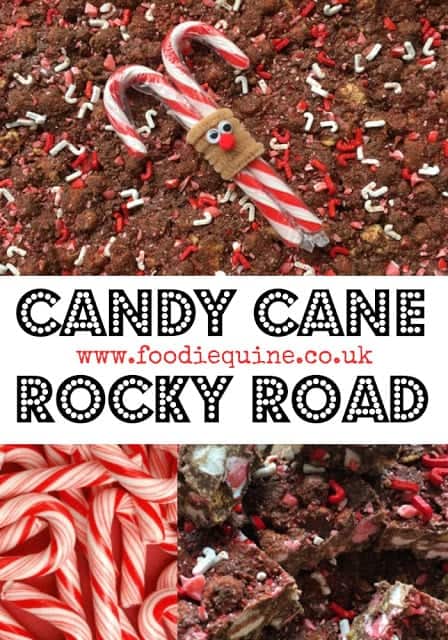 Article image from – foodiequine
Rocky Road just got festive. Smashed up red and white Christmas Candy Canes bring a minty twist to this quick and easy to make no bake treat. Mint, chocolate, marshmallow and biscuit is a winning culinary combination.
Article image from – hodgepodgedays
Rocky road is one of those quick and easy things you can quickly throw together, you don't need much skill and it's a good thing to "bake" with children, although there's no actual baking involved. Rocky road is what we used to call chocolate fridge cake when I was a child, except chocolate fridge cake doesn't have marshmallows in it, you can leave them out if you're vegetarian and just add some extra dried fruit or biscuits.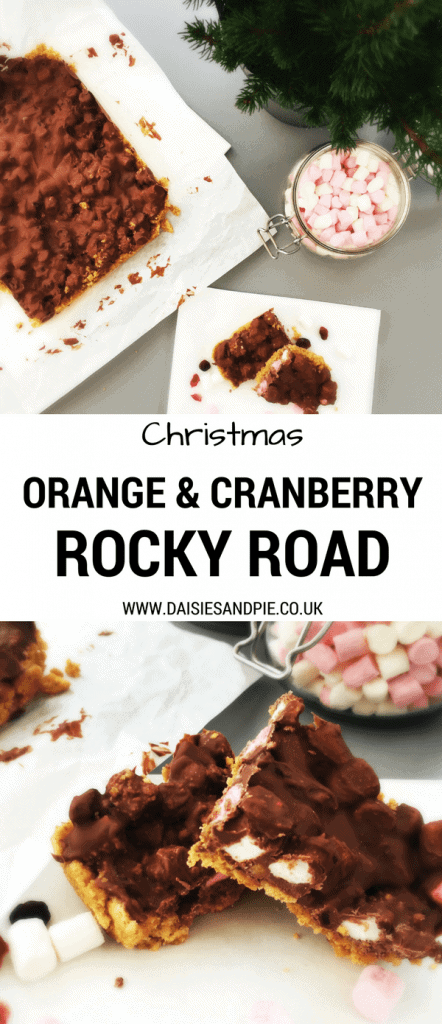 Article image from – daisiesandpie
Welcome to the world of orange and cranberry rocky roads, all I can say is WOW! They taste completely amazing. They're absolutely everything I wanted them to be. A perfect thanksgiving recipe or just for munching with coffee on a cold winter day.