Who doesn't love Brownies? The chocolatey, gooey, soft goodness make perfect treats. From a chocolate brownie recipe to a lemon brownie recipe. Enjoy these 20 yummy brownie recipes!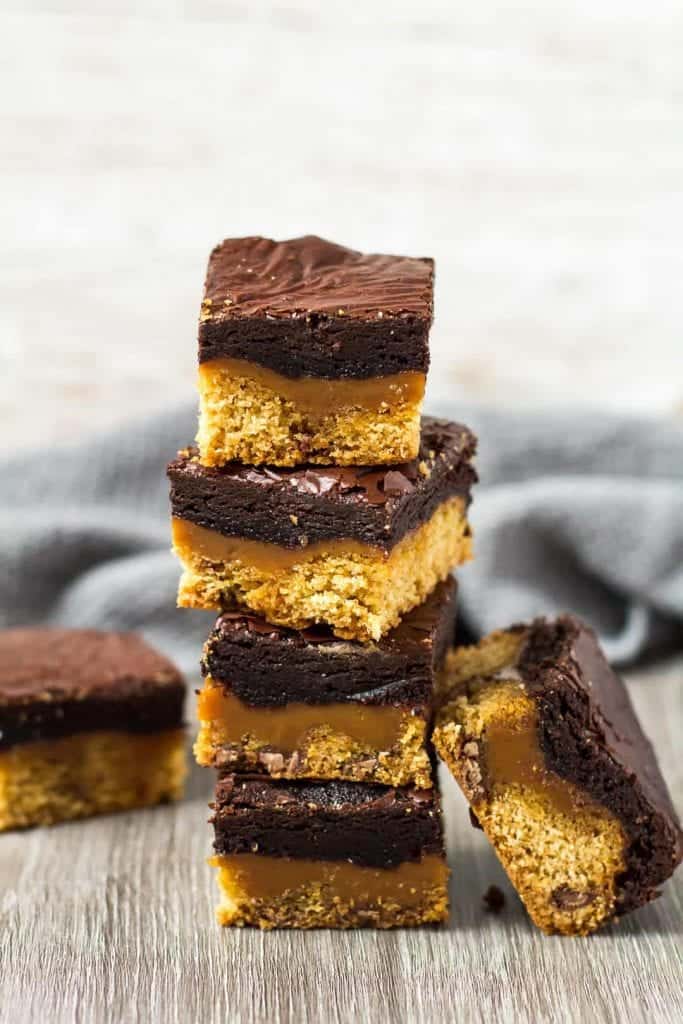 Article image from – marshasbakingaddiction
Chocolate Chip Cookie Caramel Brownies – A deliciously thick and chewy chocolate chip cookie layer that is topped with gooey caramel, and finished off with a layer of fudgy brownie!
Article image from – cafedelites
The Best, Fudgy ONE BOWL Cocoa Brownies! A special addition gives these brownies a super fudgy centre without losing that crispy, crackly top!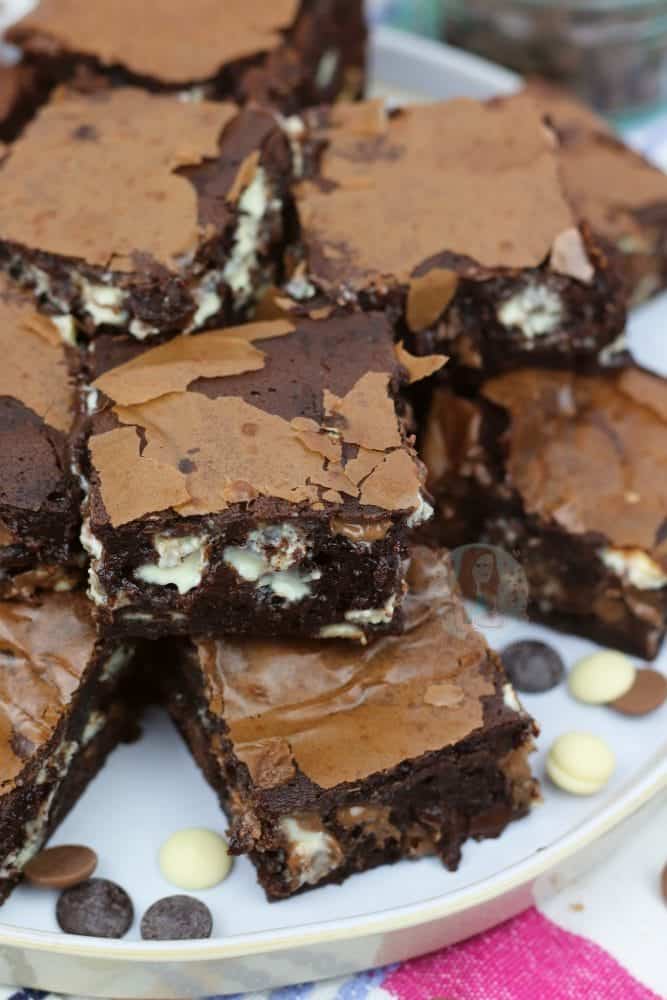 Article image from – janespatisserie
Gooey, Rich, and Super Chocolatey Triple Chocolate Brownies!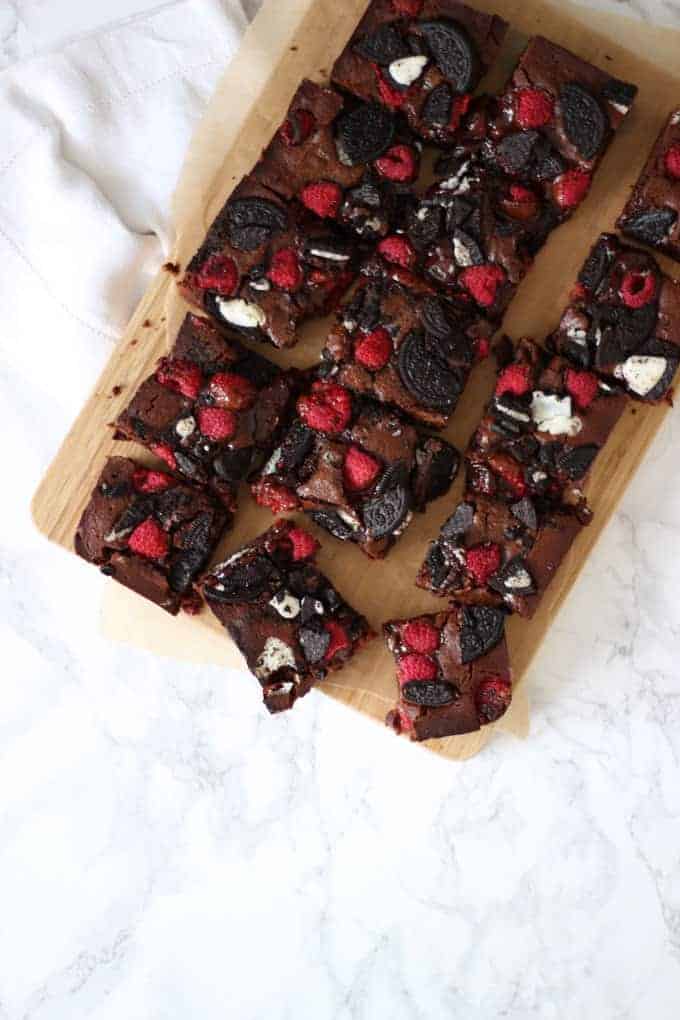 Article image from – tamingtwins
Fudgy Oreo Brownies with Raspberries – Gooey chocolate brownies with a double layer of Oreo cookies and raspberries. Because fresh fruit in brownies cancels out the chocolate, right?  These easy chocolate brownies have freshness from the fruit and crunch from the biscuits.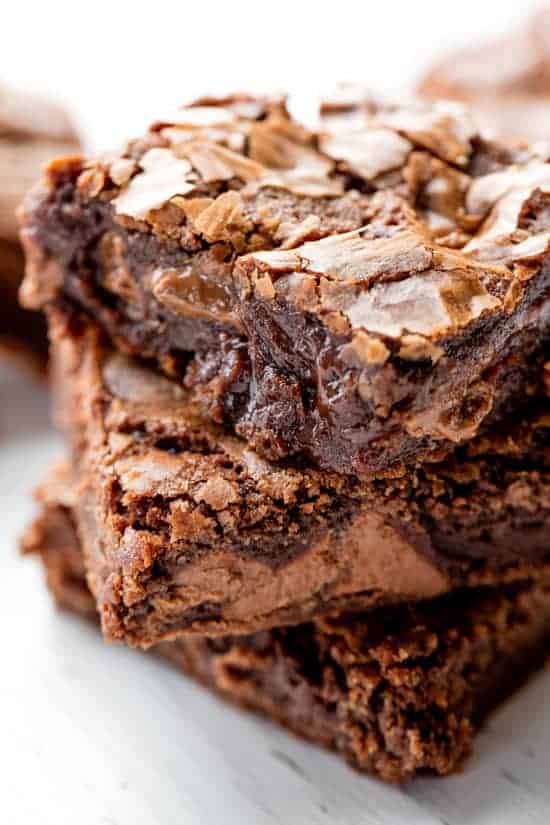 Article image from – thestayathomechef
The Best Brownie Recipe Ever has the perfect chewy fudge squares of chocolate. You'll never buy a boxed brownie mix again!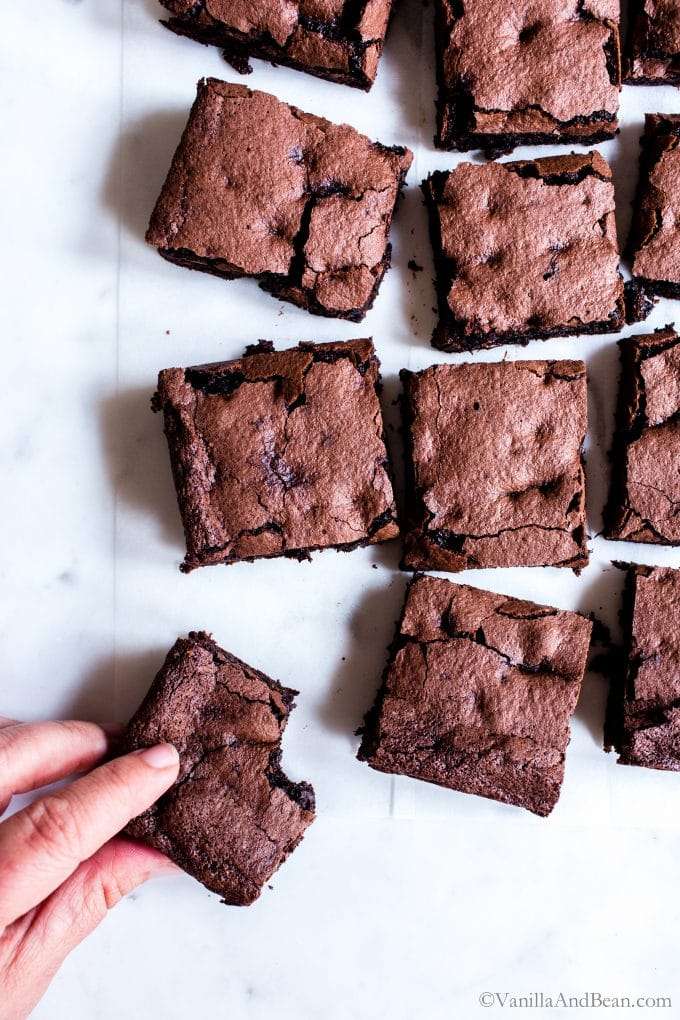 Article image from – vanillaandbean
Like a chocolate truffle in brownie form, Homemade Espresso Brownies – gluten free + vegan are melt in your mouth and so simple to make. Fudgy or cakey, you decide!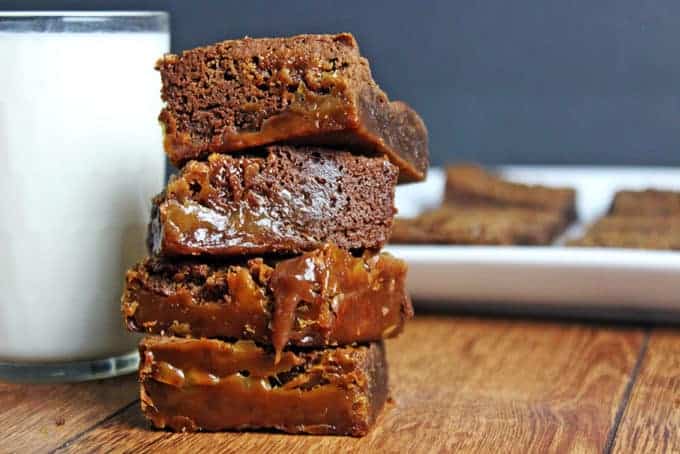 Article image from – dinnerthendessert
Fat Witch Bakery's Legendary Chocolate Caramel Brownies are soft, crisp, gooey, chocolate-y, chewy, decadent, rich, fudgy and cakey all in one bite.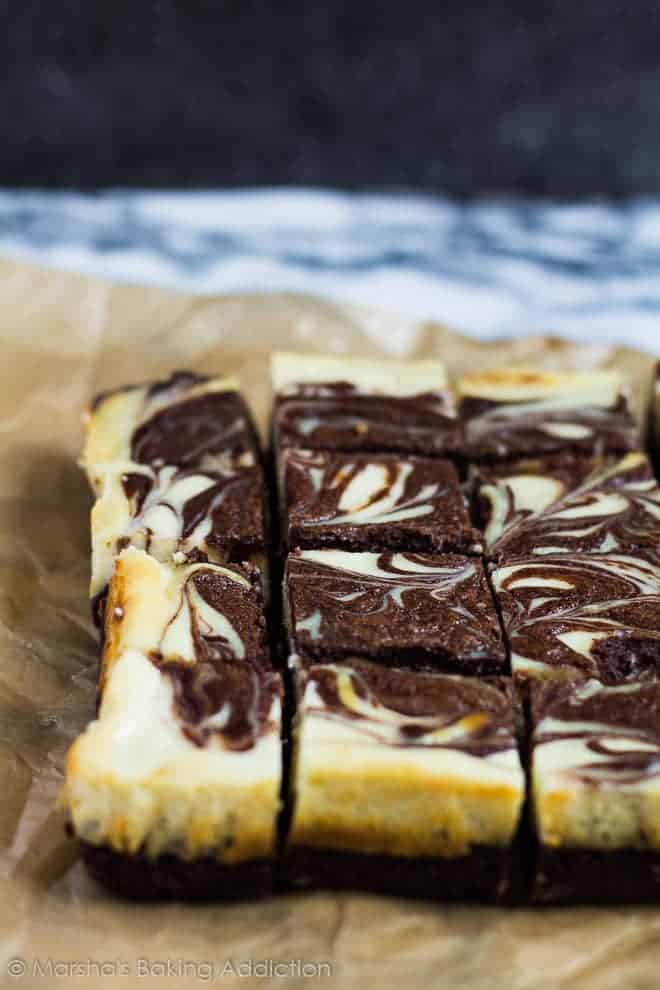 Article image from – marshasbakingaddiction
Cheesecake Brownies – Scrumptiously rich and fudgy brownies topped with a creamy cheesecake layer with a brownie swirl. A perfect cheesecake brownie combination!
Article image from – kerrycooks
Rich and fun Cookie Dough Chocolate Brownies! Kids will love these (but so will adults). You have to try these!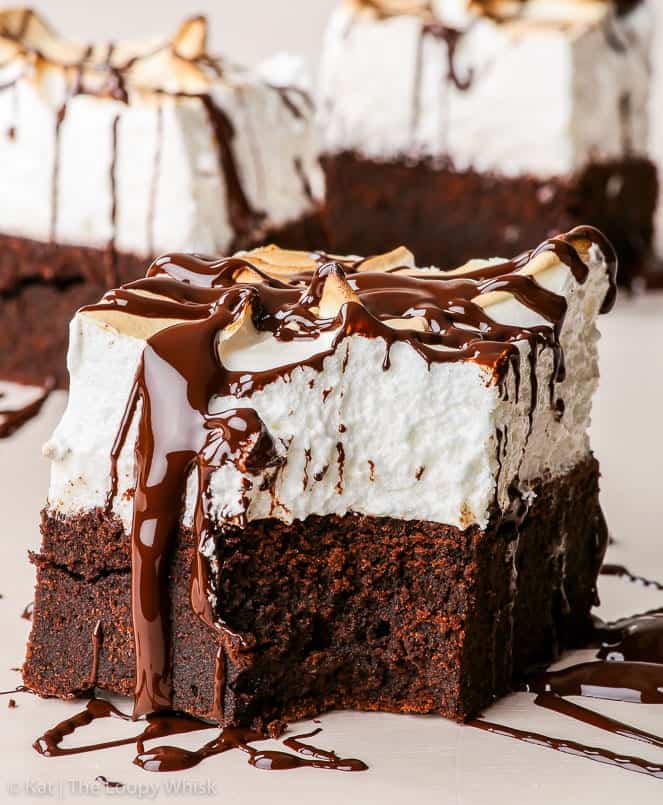 Article image from – theloopywhisk
You will love these marshmallow brownies. There's no question about it. How could you not love a gluten free dessert that combines two of the best things ever – a fudgy, dense, chocolatey brownie and the fluffiest marshmallow meringue frosting you could possibly imagine.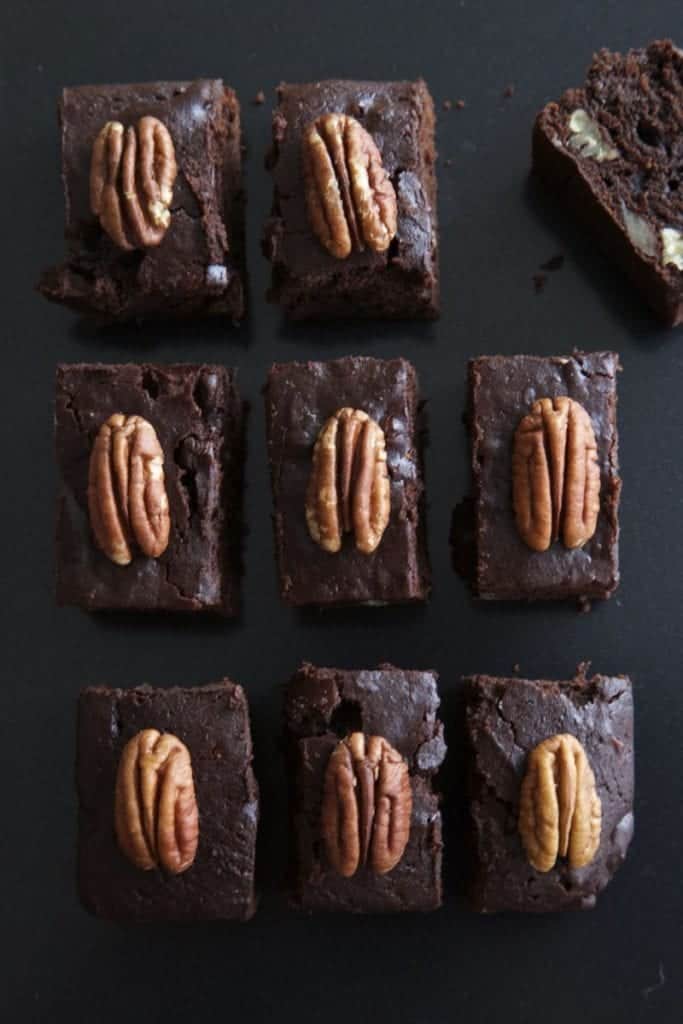 Article image from – thinlyspread
Moist and delicious pumpkin brownies this is the only recipe you need for vegan brownies! Simple to make and an essential in your vegan baking armoury! 
Article image from – somethingswanky
Fudgy brownies studded with chocolate chips and topped with caramel and a sprinkling of sea salt.
Article image from – ohsweetbasil
Blackberry cheesecake brownies that will have everyone begging for seconds. A rich brownie base, tangy cheesecake and sweet blackberry swirl!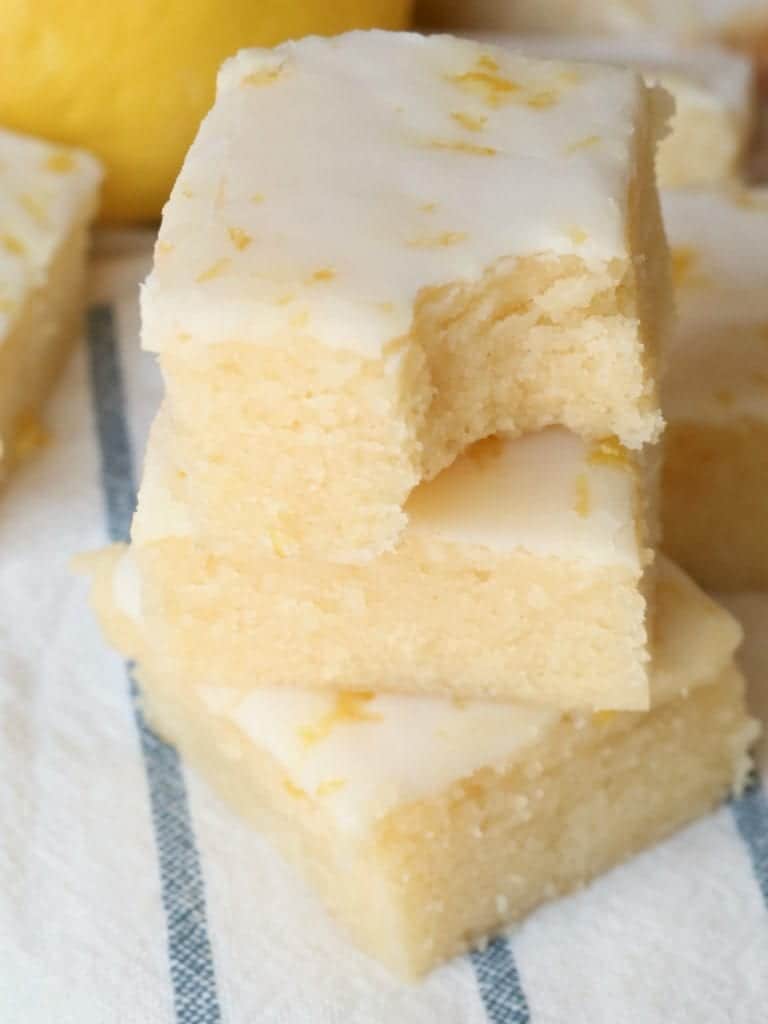 Article image from – divascancook
Soft and chewy lemon brownies made with fresh lemon and a lemonade flavored glaze! Easy recipe with simple ingredients.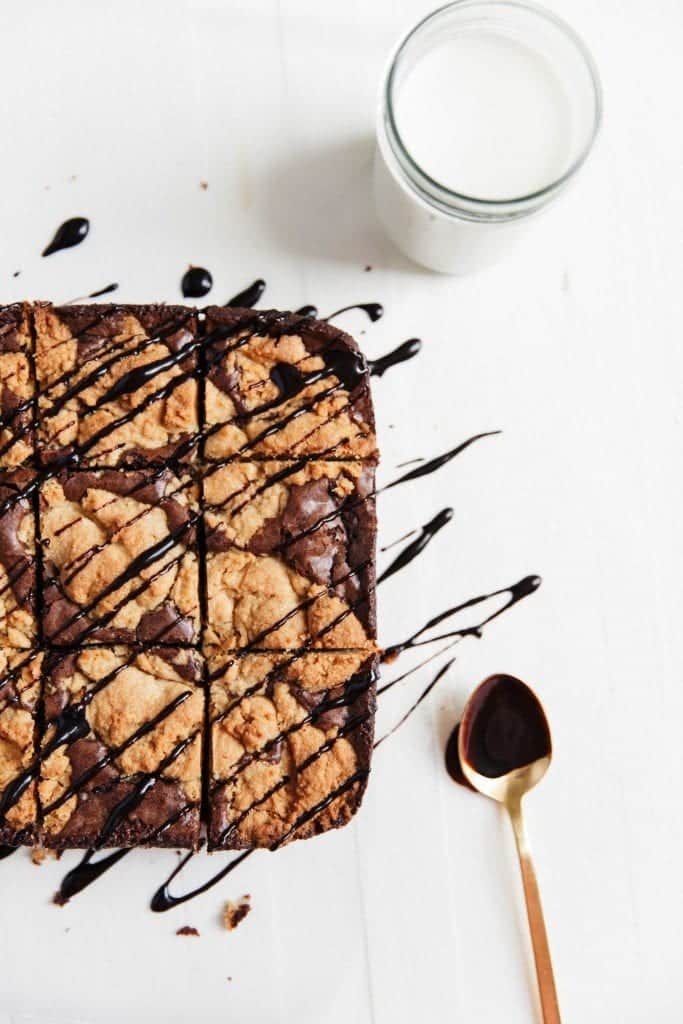 Article image from – donutsanddaisies
One of my go-to desserts has always been Betty Crocker's peanut butter cookie brownies. They are so tasty and my cravings almost always are a combination of peanut butter and chocolate so what better dessert for that. I wanted to give these a try on my own and see how they turned out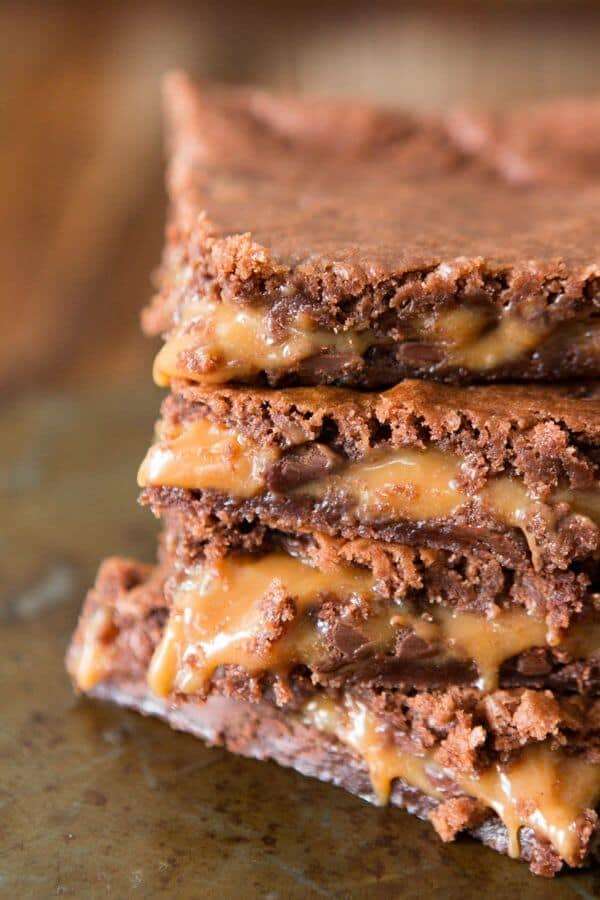 Article image from – ohsweetbasil
My Mom's famous caramel brownies are a huge tradition around here. You only need 5 ingredients and you've got yourself the most delicious brownies ever!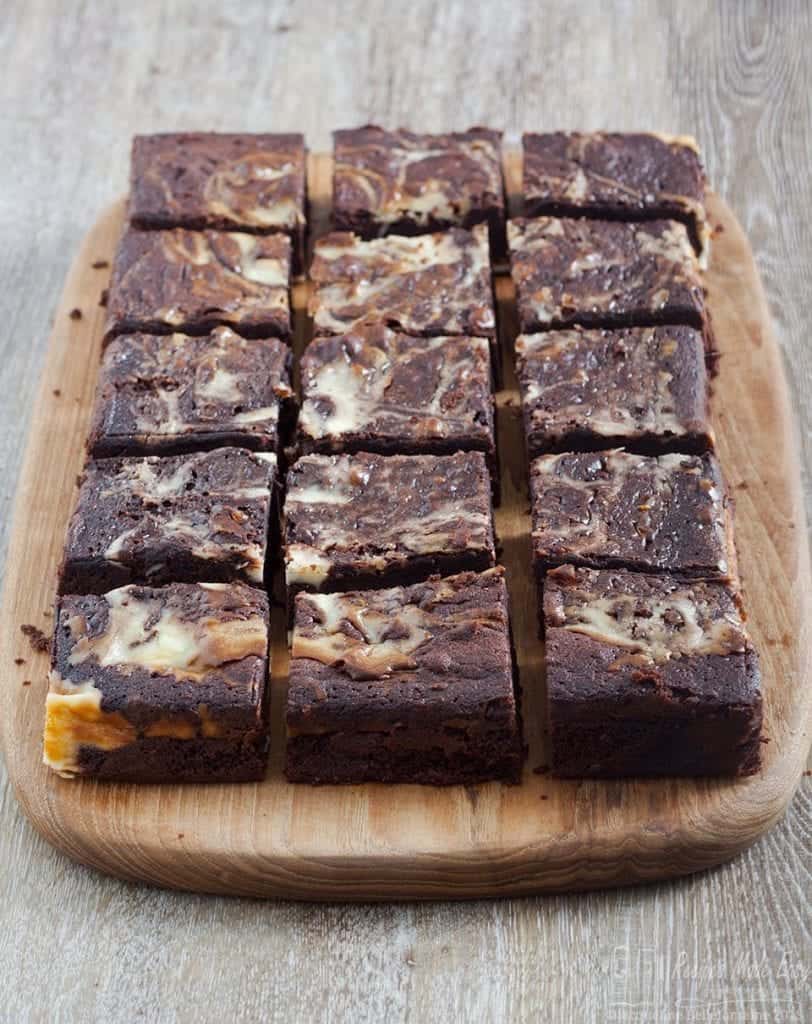 Article image from – recipesmadeeasy
Dense brownies with a vanilla cheesecake mixture swirled on top, these cheesecake brownies taste as good as they look.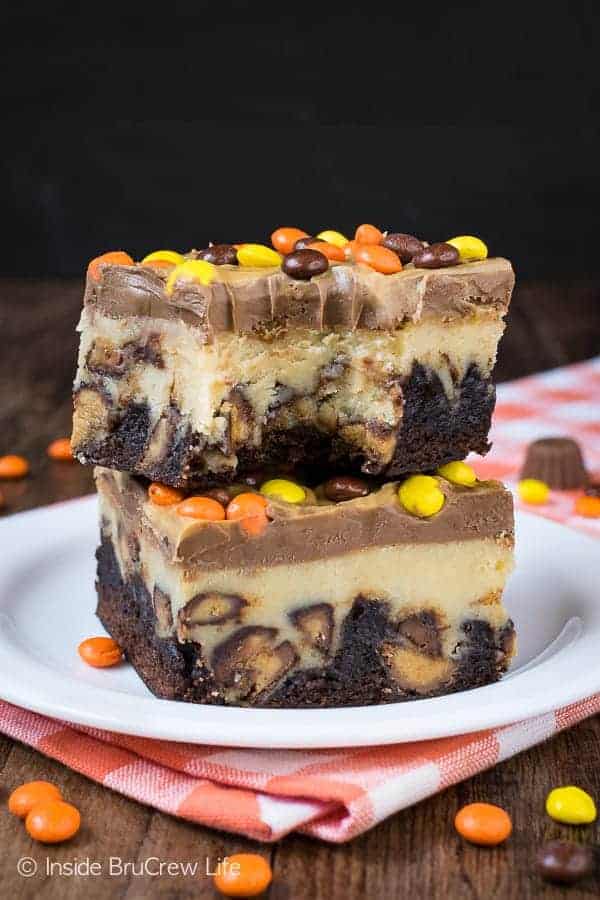 Article image from – insidebrucrewlife
Swirls of chocolate and peanut butter make these Ultimate Reese's Cheesecake Brownies absolutely irresistible. These brownies always disappear in a hurry at parties and events.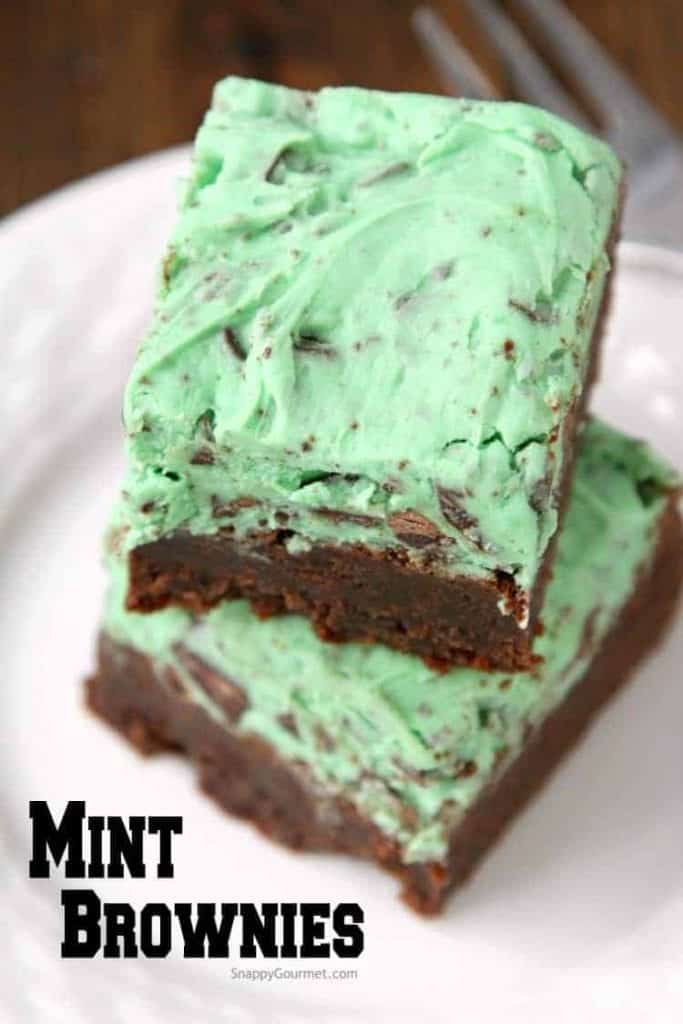 Article image from – snappygourmet
The BEST homemade Mint Brownies from scratch! A chocolate fudgy brownie recipe with an easy mint chip frosting. Learn how to make brownies from scratch without a box that are simple and delicious! Be careful though, these gooey brownies are sinfully addictive!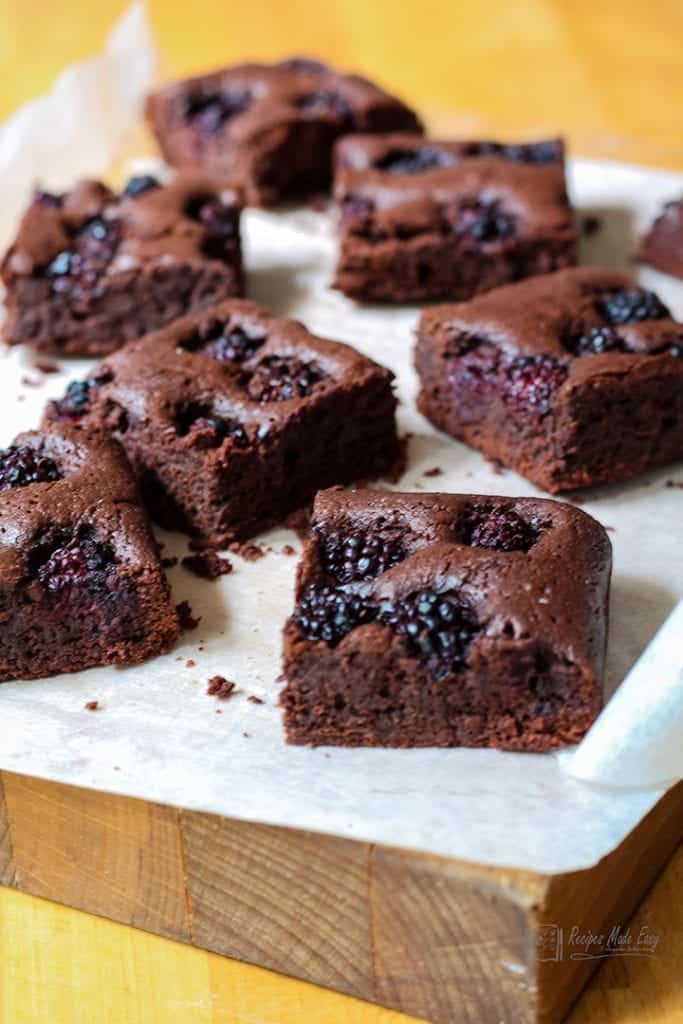 Article image from – recipesmadeeasy
Blackberry season is in full swing and the blackberries on my allotment have done well this year and I have been experimenting with a few blackberry desserts.
Pin It!