Being vegan doesn't mean eating smoothies or oats for breakfast each morning, you have tons of options! Switch up your usual morning routine by choosing one of the 15 delicious vegan breakfast recipes in this list.
Browse our selection of food and drink recipes.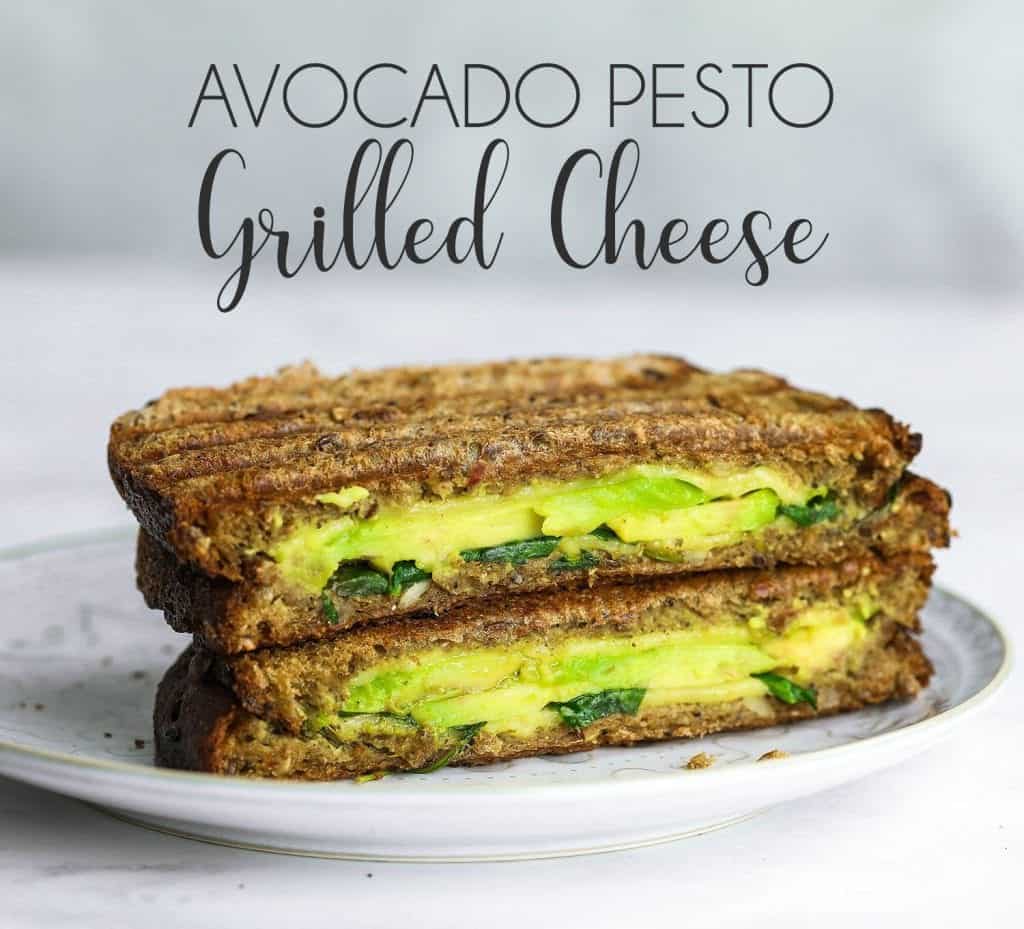 1. Vegan Avocado Pesto Grilled Cheese
Article image from – NadiasHealthyKitchen
A grilled cheese sandwich with a twist. The twist being this vegan avocado pesto grilled cheese toastie is SO MUCH BETTER than a plain cheese toastie. Add avocado to any sandwich and instantly it's ten times better! Especially when paired with pesto and cheese.
2. Vegan Banana Pancakes
Article image from – AVirtualKitchen
Hands down THE best Vegan Banana Pancakes. They are soft, fluffy, super delicious and so simple to make, from scratch, in a blender. This is an essential, keep handy in your back pocket, recipe that everyone needs for an easy, yet decadent breakfast!
3. Vegan Crepes
Article image from – VeganHeaven
Vegan crepes are not only super delicious but also really easy to make. And completely without eggs or milk. You can enjoy my vegan crepes with a sweet as well as with a savory filling. So yummy!
4. Vegan Chickpea Omelette
Article image from – TheHiddenVeggies
This chickpea omelette is the best invention for a vegan breakfast since sliced bread! It's vegan, gluten free, soy free, and of course egg free, yet tastes surprisingly similar to egg omelettes! If you haven't cooked with chickpea flour yet, you have to try this recipe! It cooks up like magic!
5. Vegan Overnight Oats
Article image from – LoveandLemons
Overnight oats are the best make-ahead healthy breakfast! Here are 4 easy, healthy recipes to keep you from getting stuck in a breakfast rut
6. Vegan Breakfast Tacos
Article image from – KarissasVeganKitchen
These easy vegan breakfast tacos are made with roasted potatoes and tofu scramble. Add your favorite toppings like mushrooms, vegan sour cream and cheese, and/or tomatoes!
7. Vegan Cinnamon Roll Baked Oatmeal
Article image from – RedesignedRecipes.
This baked oatmeal is packed with fiber, protein and is gluten-free. It is delicious with or without the buttercream glaze and is a breakfast your whole family will enjoy. My kiddos love when they can have this for breakfast. So, go ahead fill your house with the aroma of a freshly baked cinnamon roll and bake Vegan Cinnamon Roll Baked Oatmeal. It is super simple to mix up.
8. Fluffy Vegan Banana Bread
Article image from – FromMyBowl
This Vegan Banana Bread is fluffy, gluten-free, and absolutely delicious. Plus, it's actually healthy — and you only need 9 ingredients to make it!
9. Baked Vegan Blackberry Donuts
Article image from – Allergylicious
These blackberry doughnuts are easy to make and taste & smell like authentic doughnuts. They are baked, not fried and perfectly fluffy, packed with citrus flavor and bursting with blackberries and covered in a tart glaze.
10. Vegan Breakfast Hash
Article image from – KarissasVeganKitchen
This vegan breakfast hash, full of potatoes and veggies, is made entirely in the oven, using only a baking dish and sheet pan!
11. Vegan Fruit Breakfast Loaf
Article image from – TheColorfulKitchen
Earlier this week I was in the mood for a breakfast (dessert) bread and I decided to come up with something using greens and oats. As I was chopping up the spinach, I thought "why stop there?" and I decided to throw carrots, raisins, strawberries, blueberries- basically everything that was fresh in my fridge.
12. Vegan Coconut & Raspberry Flapjacks
Article image from – GeorgiesEats
These nutritious coconut and raspberry flapjacks are utterly divine! 7 ingredients, easy to make and will sure bring a smile to anyones face. Perfect as an afternoon treat, for a grab & go breakfast or as a light dessert. Vegan, GF & healthy.
13. Vegan Breakfast Burrito
Article image from – BuildYourBite
The best vegan breakfast burrito recipe made with scrambled tofu and homemade slow roasted vegan breakfast hash. An easy to freeze vegan breakfast recipe. Breakfast burritos have never tasted more delicious!
14. Vegan Blueberry Nectarine Baked Porridge
Article image from – NadiasHealthyKitchen
If you're looking for new and fun breakfast ideas that you can prepare in advance and enjoy fuss free on a busy morning, then you need to try this blueberry nectarine baked porridge recipe!
15. Vegan Buckwheat Crepes With Mushrooms
Article image from – EarthOfMaria
Vegan buckwheat crepes with mushrooms! Flavourful and comforting, these are a great savoury breakfast or weekend brunch, as well as a yummy breakfast for dinner option. Gluten-free, oil-free and easy.
Through this website, you are able to link to other websites which are not under the control of Brighter Craft. We have no control over the nature, content, and availability of those sites. The inclusion of any links does not necessarily imply a recommendation or endorse the views expressed within them.