Cool down this summer by making yourself one of these 15 easy fruit sorbet recipes. From blueberry sorbet, to banana blackberry, even mango passionfruit.
1. Blueberry Sorbet
Article image from – jjvirgin
This sweet, tangy dessert has all the cell-protecting benefits of blueberries without the sugar impact of traditional sorbet. It's a win-win!
2. Pineapple Sorbet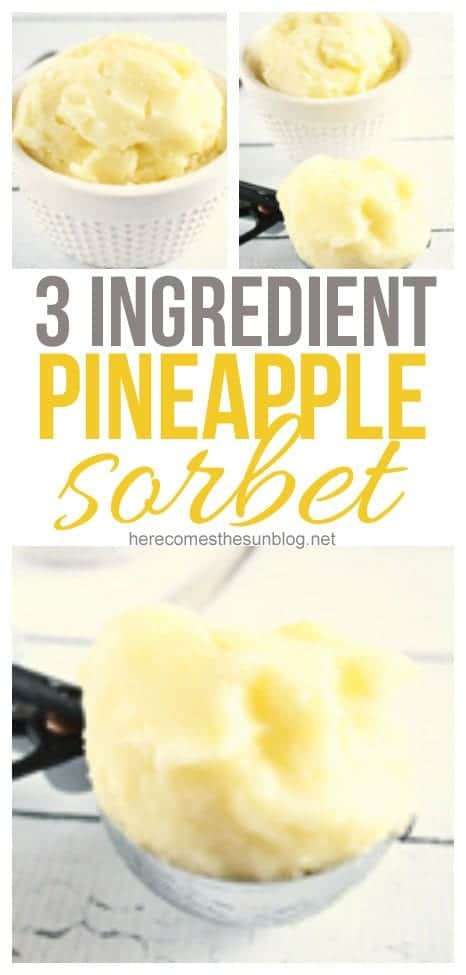 Article image from – kellyleighcreates
Pineapple sorbet is the most delicious, mouthwatering treat on a hot summer day.  You can make your own right at home with only 3 ingredients.
3. Orange Sorbet
Article image from – thegreedyvegan
This fresh orange sorbet is my take on the brightly coloured ice pops that I used to love as a child. It is made from freshly juiced fruit.
4. Honeydew Sorbet
Article image from – iheartvegetables
This honeydew sorbet recipe is so simple! You only need a few ingredients for this healthy summer treat.
5. Mango Passion Fruit Sorbet
Article image from – lepetiteats
This Mango Sorbet recipe with fresh passion fruit is tropical, tangy and light- the most refreshing vegan summer treat that couldn't be easier to prepare!
6. Honey & Blood Orange Sorbet
Article image from – ijustmakesandwiches
The sweet-tart juice of a blood orange, with hints of honey, is the perfect base for a sorbet. With the vibrant blood orange color, this dairy-free frozen treat is bound to impress anyone who takes a bite. Learn what season to find blood oranges and how to make a killer blood orange sorbet recipe
7. Watermelon Sorbet
Article image from – thriftyjinxy
With summer in full swing, there is nothing like a tasty, refreshing and COLD treat to cool off and enjoy. This Easy Watermelon Sorbet Recipe is easy to make. The most time intensive part of the recipe is cutting up the watermelon.
8. Raspberry Sorbet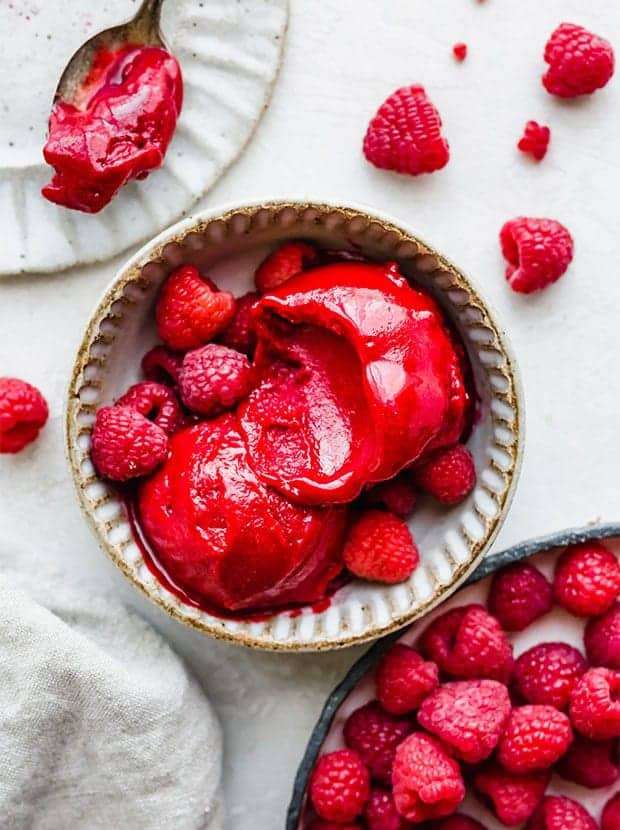 Article image from – saltandbaker
Raspberry sorbet that is creamy, refreshing, and vibrant in color and flavor! There's no mistaking this sorbet is loaded with fresh (or frozen) raspberries.
9. Banana Blackberry Sorbet
Article image from – thetoastedpinenut
Really fun and delicious Banana Blackberry Ice Cream! It's dairy free and only a few ingredients!! You'll love this summery sorbet recipe!
10. Kiwi Sorbet
Article image from – superhealthykids
11. Honey Cherry Sorbet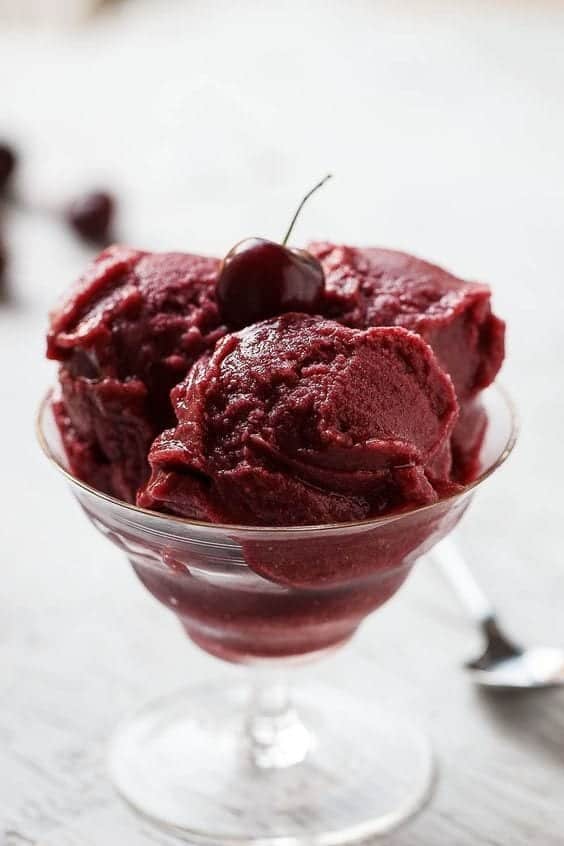 Article image from – eatwell101
2- ingredient Cherry honey Sorbet – An easy recipe for a deliciously refreshing and healthy cherry honey sorbet! Paleo, Dairy-Free, Vegetarian, Gluten-Free. When it comes to dessert, you really can't get much healthier than this. Enjoy!
12. Strawberry Coconut Sorbet
Article image from – certifiedpastryaficionado
Strawberry Coconut Sorbet – Real strawberries are pureed with coconut milk, vanilla bean, honey, and sugar and then frozen to make an ultra creamy and refreshing sorbet
13. Peach Sorbet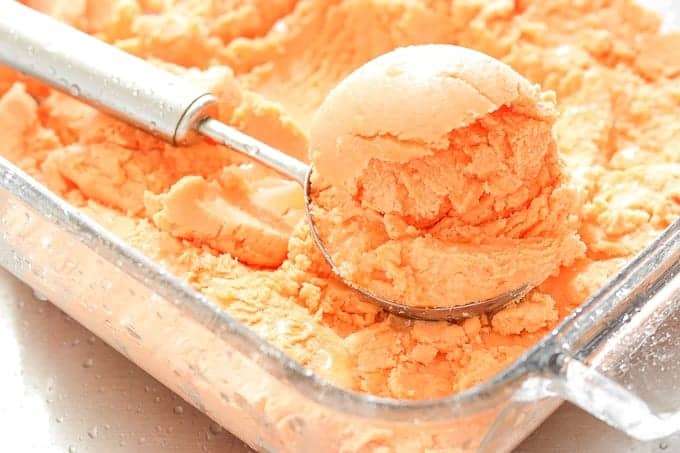 Article image from – aheadofthyme
When you buy a big crate of peaches, you not only eat them on their own but you start including them in a ton of recipes. Today, it's 3-ingredient peach sorbet. That's a whole of yum.
14. Green Grape Sorbet
Article image from – thegreedyvegan
Even though grapes are readily available all year around, they are a summer favourite of mine. Grapes, especially the green variety are deliciously refreshing when eaten cold, and I love mine straight out of the fridge. They have this perfect balance of sweetness and ever so slight acidity when they are perfectly ripe which makes them an excellent ingredient for frozen desserts. This green grape sorbet is made without added sugar and is best served on its own.
15. Papaya & Lemon Sorbet
Article image found at – thegreedyvegan
Ice cold fruit sorbets are an excellent treat on hot summer days, and exotic fruits are on top of my list this season. While there are plenty of fruits to choose from papaya is one of my favourites. They come packed with flavour and a healthy dose of nutrients. This papaya and lemon sorbet is very tasty, but it is far more than just a delightful frozen treat.