If paint you have is watery then firstly, don't buy that brand again. This is a problem I have never had personally but I have known other people complain about it. Acrylic paint should be fairly thick and over time is more likely to dry out that get thinner. If an acrylic paint you buy is thin it is poor quality.
Good acrylic paint should be thick enough to show your brush strokes and be easy to work with a palette knife. The only reason it would be thinner is because the manufacturer has used less pigment and filler than they should have done. It just shows the quality of the paint is poor.
How do you thicken watery acrylic paint?
There are 2 options other than buying new paint. One is to add powder pigment and the other is to use a filler. If you can use an equal amount of each and mix everything very well. However, it is difficult the get the balance right and in all honesty, you are propbably better just going and buying better paint.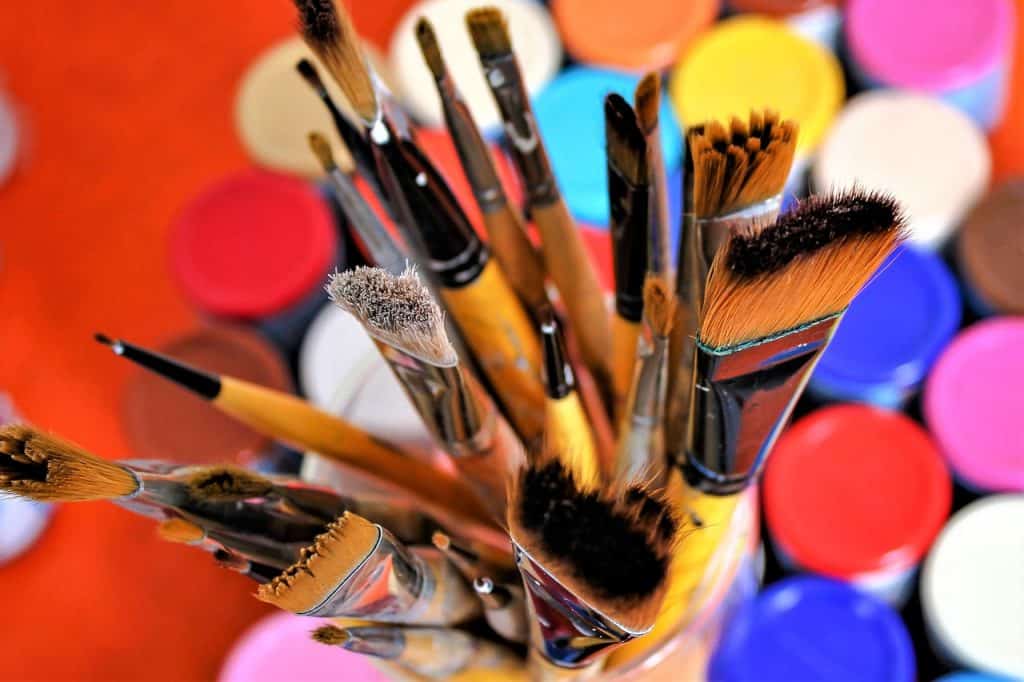 How can you tell if acrylic paint is bad?
Bad acrylic paint will be watery and won't dry as fast as it should. It can be less opaque and if it has less of the acrylic plasticiser in it might not be waterproof when it dries. Good acrylic paint will only get thicker over time as it will dry out a little every time the pot is opened and closed. I have seen a few tubs where if left a long time the pigment, filler and water start to seperate. This is not common but if it does happen a thorough mixing can restore it to its original consistency.
Final Thoughts
If you are unfortunate enough to have purchased poor quality, thin acrylic paint, the easiest and cheapest solution is to simply go and buy some better paint. Chalk it down to experience and don't buy that brand again.
Personally I would return it to the shop and ask for a refund or replacement. Most good art shops want you as a customer long term and will happily exchange it in order to make sure they have a happy customer.