Acrylic paint is great to use because it makes things really easy. Anyone can use acrylic paints. They are great fun, cheap, fast drying too. The opaque nature of most of the colours means you can quickly paint over any "mistakes".
You can also cover dark colours with light which is really useful and makes acrylic paints incredibly flexible. Because they are water based cleaning brushes and thinning the colours down is much easier than with oil paints and for artists who like to paint quickly the fact they dry so fast is fantastic.
Pros and cons of acrylic paint
One of the amazing things about acrylic paint is that you really can paint on anything. You can paint on canvas, paper, wood, ceramic, stone, metal or even plastic. It is also weather and U.V. Resistant so it is great for anything that will be kept outddoors.
Being able to clean your brushes out in water makes life really easy too. Do remember to work soap up into the shoulder of your brushes though. Don't let it dry or it can be hard to get out of the shoulder of the brushes. Clean the brushes thoroughly as soon as you have used them and it will save you time and money. You don't want to have to buy new brushes just because the bristles start to splay out.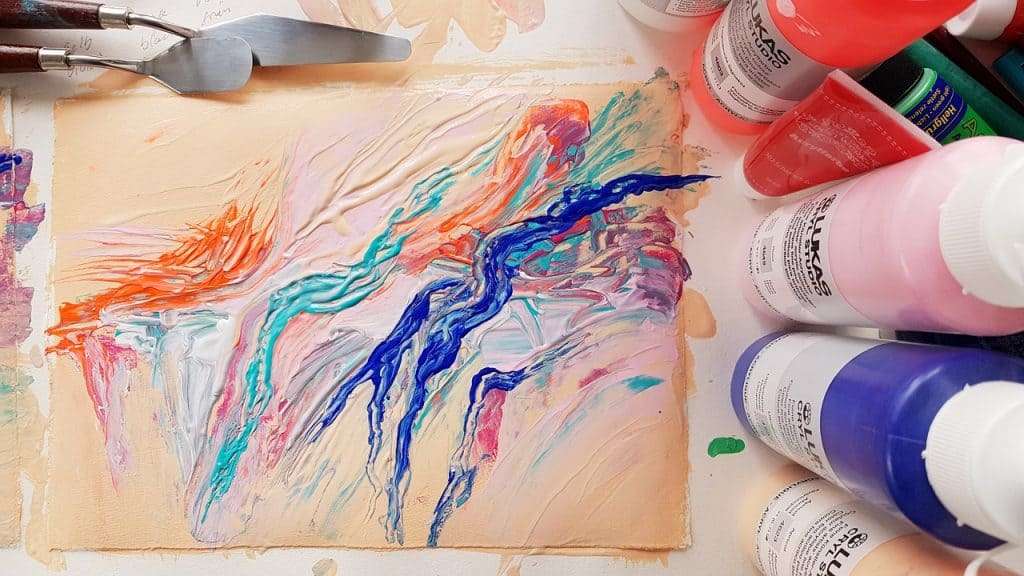 Acrylic Paint Is Great For Painting Fast
For people who are used to using oils the faster drying time can feel like a drawback, but if you can get used to it it really can be an advantage too. What can be much harder is using washes and overlaying colours that are translucent. Acrylic colour is naturally opaque so to get washes right you need to practice how much water is needed for each wash.
Acrylic paint has really iridescent colour. Bold striking images can be really easy to make but subtlety can be a bit harder. You will need to get used to mixing paints quickly, and tonal shading has to be approached differently too.
First mix the base colour you want in the middle of the tonal range you will be using. Then you can darken or lighten the colours as needed. I always have some white and black on my palette and so I can quickly add in a little to the edge of the base colour to change the tones.
It is all about learning how best to use them really and our Acrylic Painting tutorials will give you some fantastic hints and tips to help you on your journey to creating fantastic acrylic paintings.
Do professional artists use acrylic paint?
Yes, some professional artists use acrylics. It is no longer the case that professional artists only use oil paints or watercolours. Some artists will always have a preference for one or the other, but the quality of acrylic paints has improved a great deal over the years and most professional artists will use them at some point.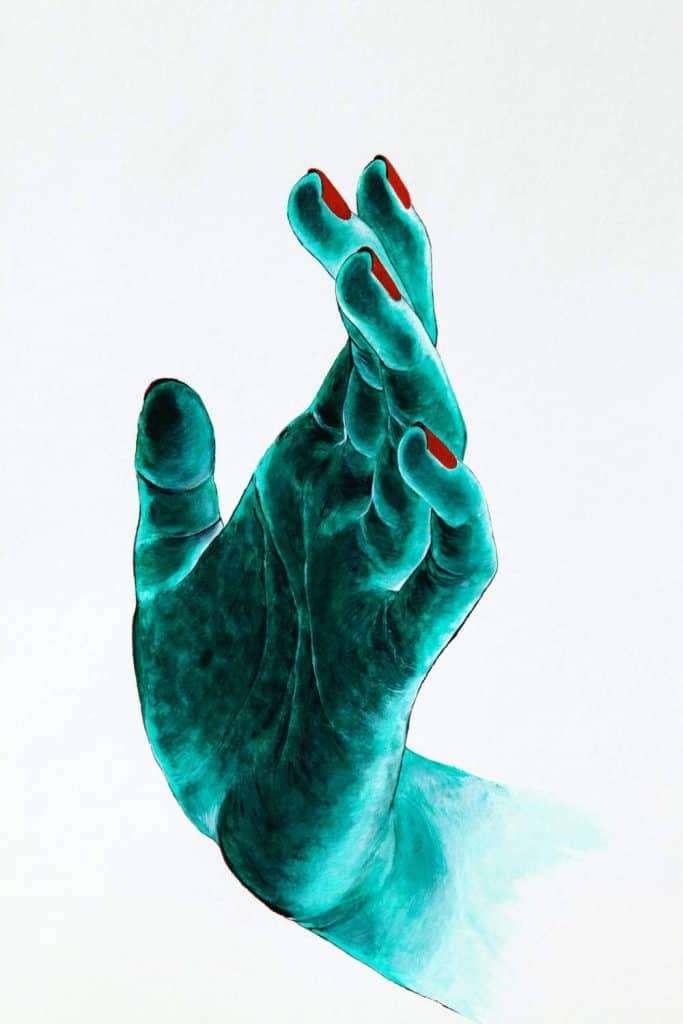 What makes acrylic paint different?
Acrylic paints are different to both oils and watercolour paints. They are quite Both watercolour and oil paints are translucent so will show the colour underneath in a way acrylic paints don't.
As I have said one of the biggest differences to oil paints is that they dry so much faster. Don't forget they are water based too so brush cleaning is easier.
The biggest difference to watercolours is the fact the colours are opaque, more vivid and once dried both weather and U.V resistant. This does make them the ideal choice for anything that will be left outdoors.
Final Thoughts
If you haven't tried them already acrylic paints are definitely worth a try. Buy good quality paints to make sure you can get the best from them. Colour mixing is easy too so buying less colours of a better paint and learning how to mix your colours is always the best way to go.
Enjoy experimenting. You can get some amazing effects with acrylics once you get the hang of using them. There are some great examples of acrylic art of all kinds in the various articles and tutorials on the site so go and take a look. You will see what other people have done already and I'm sure you will find some inspiration for your own paintings.