Yes, when it is dry you can paint over acrylic paint with anything except watercolour paints. One of the great things about acrylic paint is it makes a great surface to paint on. I often use it as a primer on canvas when I am going to paint with oil paints as it makes a really good surface. If the acrylic paint is still wet then using oil paints on top can create some strange and interesting effects and the same would be true of enamels. However, as long as the acrylic layer is dry you can paint over it very easily.
Watercolours, guache and many poster paints wont work as well. They soak into the surface rather than sitting on top. When acrylic paint is dry it has a plasticised surface that is water resistant so watercolours just dont have anything to soak into. There are of course ways around this. If you paint onto the underlying acrylic latyer before it is dry then the pigment in the watercolour or guache will stain the acrlic and dry as part of it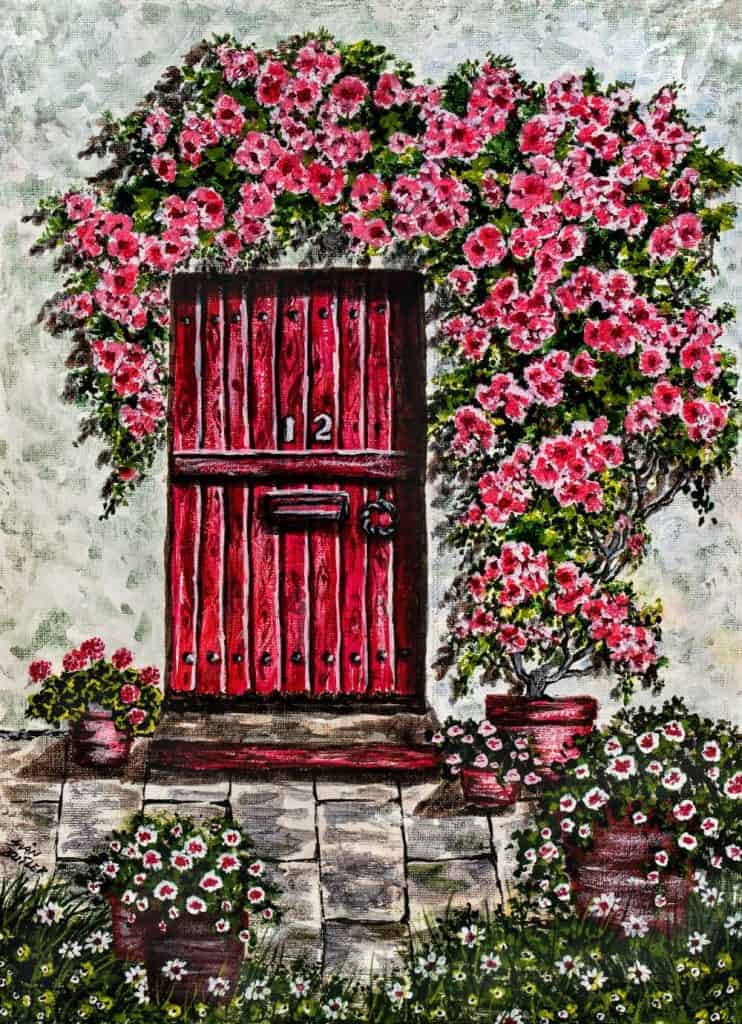 What Paint Can You Use Over Acrylic Paint?
Any paint that grips to a surface rather than soaking in will work on acrylic paint. Of course you can paint over acrylic with acrylic paint, but you can also paint on it with oil paints, enamel paints, spray paint, even emulsion paints made for home decorating will work.
If the surface of the acrylic paint is dry it forms a really stable surface to paint on. If using oils you can use the colour of the acrylic primer to give the oil paints a slightly different hue too. I often paint a yellow ochre background on oil paintings with bright sunlight in because it gives everything a slightly golden hue.
As I said above you can also get some strange and interesting effects painting oil based colours onto wet acrylic. One of the experiments I tried was to stretch some thick watercolour paper onto a board and cover it with very diluted acrylic paint in various colours and then dribble and splash very thinned oil paint onto the wet surface. The water and oils try to seperate and can create some fantastic effects. Tilting the board once you have created a puddle of thinned oil paint will give you runs through the acrylic colour too.
Let your imagination run wild and see what you can create. I would love to see some of the results.
How Do You Paint Over Dry Acrylic Paint?
You can paint over dry acrylic paint just as you would any primed surface. The surface of the acrylic is water resistant and non porous, so whether you are using acrylic or oil paints on top the results are equally good.
I have used palette knives and large headed brushes a lot over acrylics. However, as long as the surface of the acrylic is flat they are equally good using a small brush when painting fine detail.
Paint flows over the surface of acrylic paints really well, so its very easy to paint fine details or graduated tones. Because they are water resistant it means acrylic painted over the top will stay wet and workable a little longer than if you were painting acrylic straight onto paper or any other porous surface.
Is Acrylic Paint Hard To Paint Over?
No acrylic paint is really easy to paint over. You paint just as you would with any primed surface. If you are using translucent paint then the colours you paint will be affected by the colour of the acrylic layer underneath, but you can use this to your advantage.
Using a blue base colour will give your painting a cool effect. Using a yellow or red base colour will warm up any of the colours you are painting on top.
Understanding your colour wheel will help you here. If you paint over a bright yellow base coat with a translucent red you get an orange tint within the red. If you paint yellow on top of a blue base coat you will see a green shade within the yellow. Once you have mastered this it can transform the 'feel' of your paintings.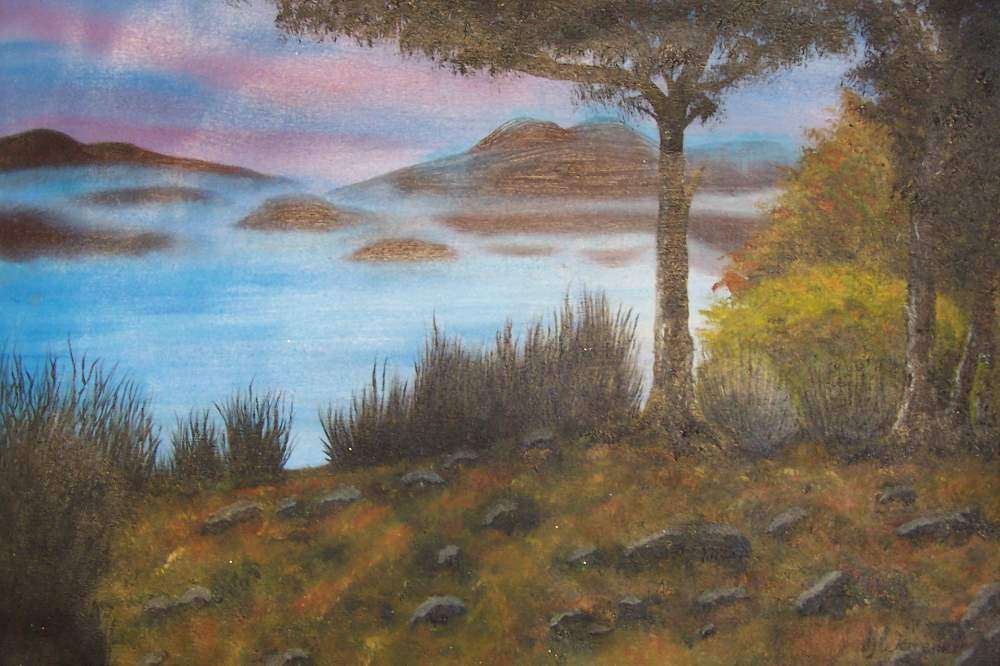 Final Thoughts
Whether using acrylic paints as a primer or painting wet on wet acrylic you can create fantastic art. Don't be scared to experiment. Some of the best art of all time has been created by people experimenting with untried techniques. It means there is always that element of excitement as you wait to see the final effects.
The fact acrylic paint dries so quickly does make it a great primer for oil paints too. A good layer of thick acrylic can dry in minutes, so you will be ready to start your painting much faster. Some traditional primers take considerably longer to dry.