There are several differences between drawing and painting and I discuss these in more detail below. Drawings can include color but the focus is much more about the line work and shading, whereas painting is much more about the color and texture of the final piece.
To me the question is simply about the medium that is used, and the way it is applied. However, some people have very different ideas on this subject.I would say you would do a Drawing with pencils, pens, pastels, ink or charcoal on paper. Whereas when you are painting, the paint is applied with a tool of some kind.
Drawings tend to be physically flat whereas a painting can have a textured finish. You can get this texture by applying Oil paints in thicker layers or when acrylic filler is used to thicken acrylic paint. I have seen drawings done on paper that is then formed into a tube or even presented as an origami figure, but these aren't common and aren't what most people think of as a drawing.
Below I look in more detail at the things that define both paintings and drawings and I hope it explains more about my own perception.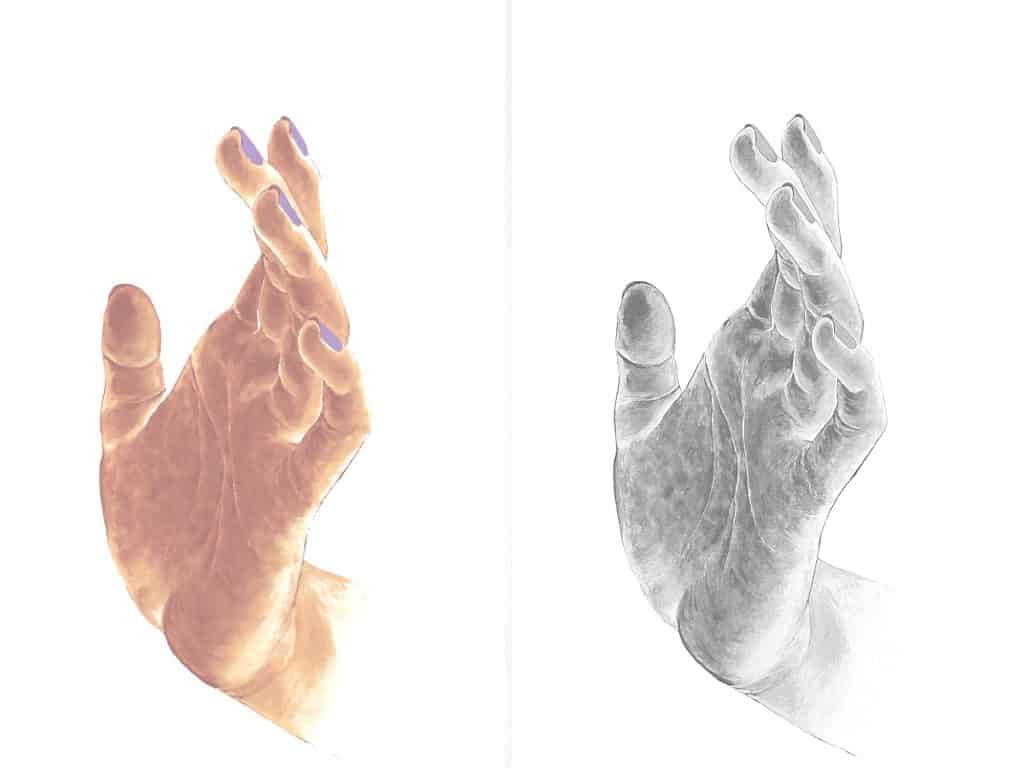 What is drawing?
A drawing will be done using pencils, pens, soft pastels or charcoal. They will be done on paper or a similar semi absorbent material like papyrus or bamboo. There are many specialist kinds of paper and you may be surprised how different the same pencil will look depending on what kind of paper is used.
Drawing with pencils
Everyone has done a drawing with pencils at some point. They are one of the easiest things to use and also really flexible and cheap. It's easy to lift off the graphite with an eraser if needed and you can get both sharp lines and smooth shading when you learn how.
Colored pencils can also be used to add a little color and you can get some great watercolor pencils which will give you even more options.
Drawing with charcoal
Using charcoal to draw can be a little more challenging. It is harder to lift off the paper and you will need a putty type eraser. Shading with charcoal is a real pleasure and as you Practice more you will learn the skills to improve all your drawing.
Drawing with ink
Ink can be used to create precise line drawings but it can be used to flood colored areas too. You can use a combination of pencil and ink to draw anything from bright technicolor drawings to subtle low contrast colored sketches.
Drawing with pastels
Pastels give you the benefits of drawing with charcoal, but with the addition of wonderful colors. It can take time to learn how to get the best from them but when you do it is really fulfilling.
Other alternatives
Brush pens are a modern invention that has bridged the gap between drawing and painting and it could be argued that they are both for drawing and painting. Personally, my opinion is that really they are a way to draw with watercolors.
Drawings can be done as a preparation for a painting, but this is not always the case. In our article "What Is The Best Drawing In The World?" you will see some masterpieces of art that no one can argue are as good as any painting. Why not go and take a look to see some drawing that may truly astound you.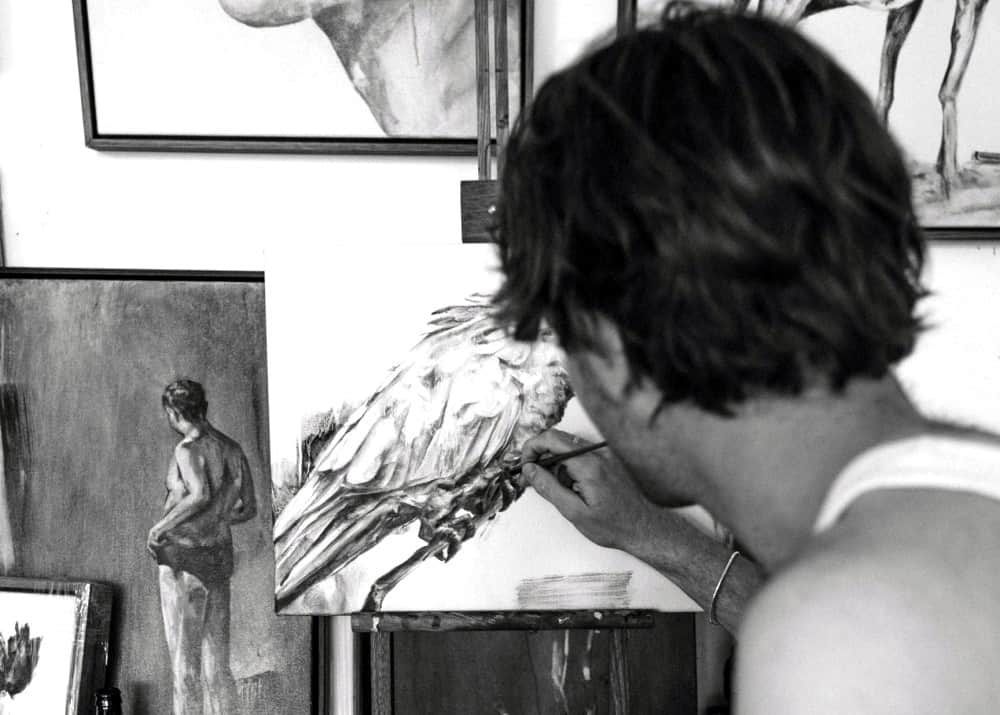 What is painting?
Painting is done using some kind of paint medium that is applied with a brush, palette knife or other tool. However, paintings can be done on paper, canvas, walls, or any other object the painter wants to use.
This means that painting can be a lot more flexible than drawing, which requires a particular kind of surface to be applied to. Paper is both absorbent and flat so is perfect for drawing. I have seen drawings done on paper cylinders and Origami animals but the drawing is often done while the paper is flat and then shaped as required.
Painting on the other hand can be done on most surfaces depending on the kind of paint used. Oil paint requires a particular type of surface and watercolors are usually applied to a particular kind of paper with high absorbency and a more solid structure than most paper. Acrylic paints are probably the most flexible of all and can be applied to pretty much any surface.
Other paints that can be used are enamel paints, spray paint in cans and emulsion paints but this is where the subject can get complicated. With many paints the differences are more about what is needed for the way they are going to be applied.
Putting it simply
In simple terms any paint is just a colored pigment suspended or dissolved in some sort of solvent. The pigment is what gives you the color. The solvent or suspension is simply a liquid to give you the right consistency to apply.
We have talked about the subject of oil paints in a simple step by step guide. It will tell you what you need when using them and how to get the best from the paints can be used in much more detail.
You can also learn about How you can use Acrylic Paints in another article. We go into detail about the differences they have to oil paint and how to use them for the best effect. There are several other articles about acrylic paints too, because I do personally think they are a very underrated paint.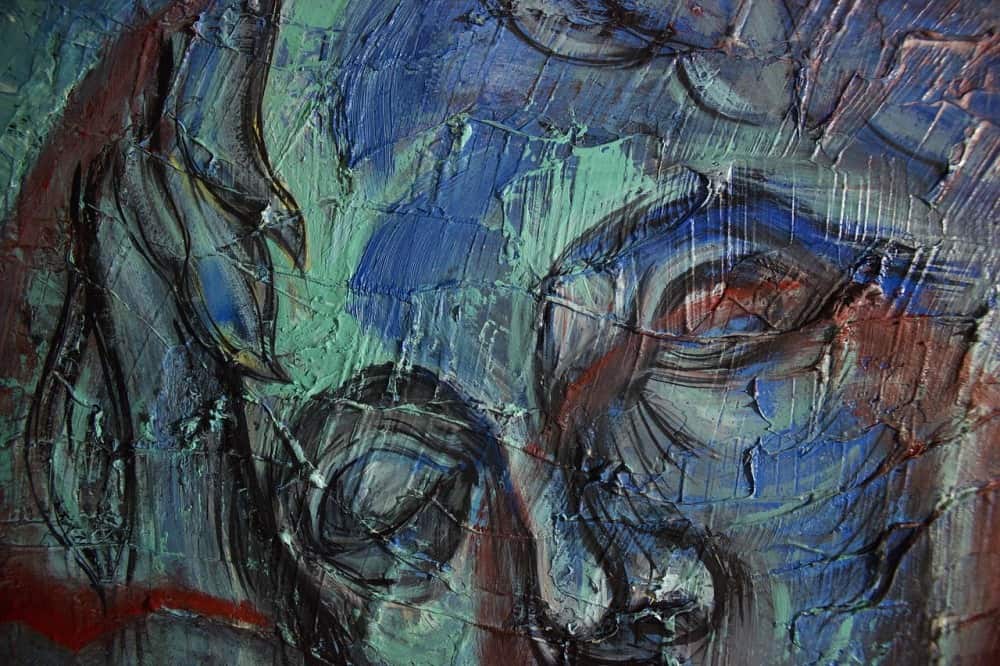 What are oil paints?
Oil paints are pigment dissolved in some kind of oil. The oil will dry in time but has an extended drying time. This makes it possible to mix paint on a canvas by blending it, as well as mixing particular colors on a palette.
Oil paints are considered the best paint for traditional artists paint. These paints that have been used by most of the grand masters during recent historic times through to the contemporary era.
What are acrylic paints?
Acrylic paints are a specific kind of emulsion paint. Emulsion paints are pigment that is dissolved and emulsified in a suspension fluid, usually water. Acrylic paints are pigment suspended in an acrylic polymer.
Acrylic paints often have plasticisers and drying agents included in the mix, which differentiates them from watercolors. They have many advantages for certain art practice. They are fast drying, stick to most surfaces and are long lasting and waterproof.
What are watercolor paints?
Watercolor paints come in several forms. The two most common are the solid blocks and tubes. The solid blocks are commonly used in small paint sets. The artists tubes that are considered a superior watercolor paint for serious artists.
Solid blocks of watercolor paint are usually simply pigment that is glued together with a substance called gum Arabic. However, liquid watercolor paints are simply premixed with water to give a very concentrated gel like paint.
Guache is very similar but is made to be opaque. It can't be used for washes and glazes like traditional watercolors. It also often has a filler introduced to the mix. This means it can be used thickly to show the brush-marks in a similar way to oil paints.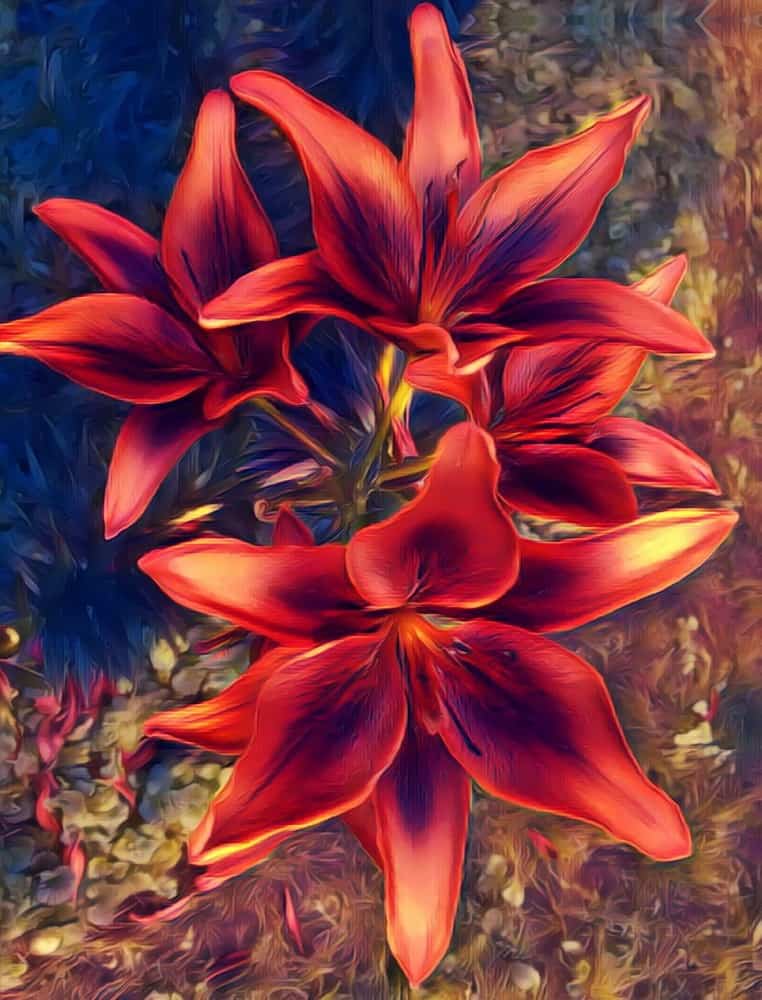 Specialised paints
There are many forms of specialist paints. Spray cans are a common medium now, especially for Graffiti artists. A similar paint is also used when using an airbrush. However these often come as a very concentrated thick liquid. They are then thinned with a solvent when it is to be used.
You can get many specialist paints. Enamel paint, stone or concrete paint, bituminous paint, rubberised paint and other more unusual paint types. They are often made for a very specific purpose. However, I have seen most used in contemporary art at some point even if that is not what they were originally designed for.
Is drawing better or is painting better?
In my honest opinion the answer is neither are better than the other. They require slightly different skills and some artists will be better at painting, others will be better at drawing. Both can produce masterpieces.
Some people may say that painting is the ultimate way to express yourself in art. They can be astonishing, but does that really make them better?
I have seen some incredible drawings over the years which I could never even dream of reproducing. Drawing creates an image that is very different from painting, but that does not make it better.
Painting relies much more on color control and texture, whereas most drawings are done in monochrome. That means they rely much more on the lines and shapes, tonal control and the gradients produced by shading than a painting does.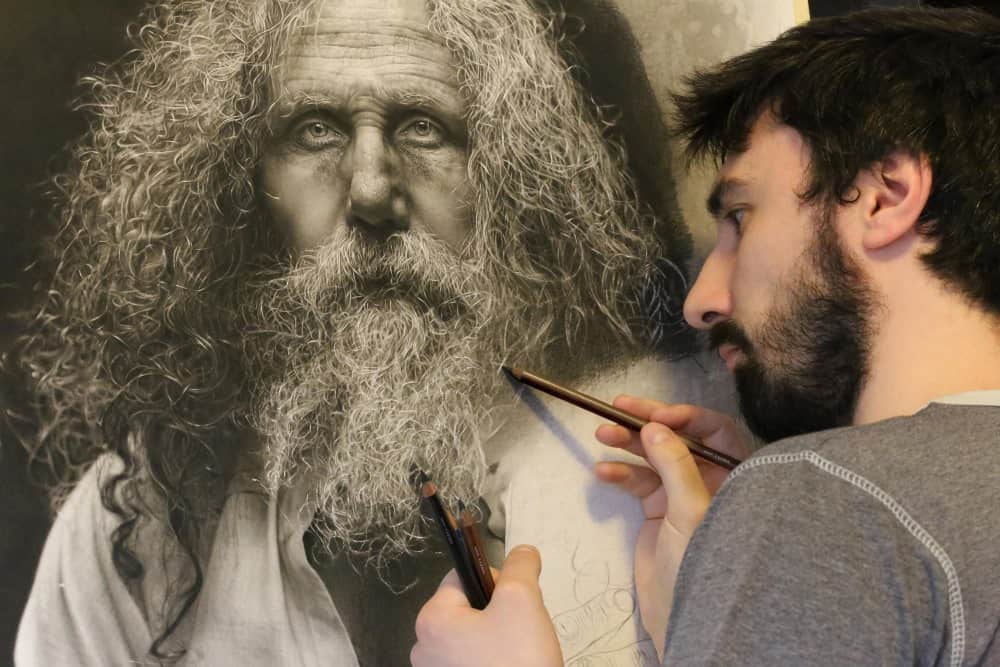 Should I learn to draw before I learn to paint?
For some kinds of painting, the ability to draw really helps, but for others it is not so important. If you are painting with watercolors the ability to draw can really help some people. However, it isn't really necessary to be able to draw well to be able to paint well.
More information to consider
You might ask yourself can I really paint if I can't draw? We discuss the reasons why this happens in much more detail in another article. Maybe you would like to try and understand why some people can draw but not paint. You can gain the knowledge and insight you need, to help you improve both your painting and drawing.