Learning how to draw can be a challenge and people do learn in different ways. Yes, you can teach yourself to draw, and it can be easier than you think. Some people find the teach yourself approach the easiest way to learn. We all learn in different ways, but everyone needs to start somewhere. Teaching yourself is a great way to begin.
How can I learn to draw?
A great place to start is with 5 Simple drawing exercises for beginners. It will take you through the basics from simply drawing lines and shading to understanding perspective and how to create depth in your drawings. These are covered in more detail in specific articles, but practicing these exercises will give you all the basic skills you need to begin. Then it is as simple as choosing what you should draw as a beginner.
You might ask yourself why do my drawings look do bad? but try to look at how you have improved more. We are often our own worst critic and that doesn't help. Look for each little improvement and celebrate them. These little improvements will come together in time and you will start to see that your drawing is improving. Remember, freehand drawing is a skill, anyone can learn. The more you practice the more your drawing will improve.
What equipment do I need?
All you need is some paper of some kind and a pencil or some charcoal. Any old pencil will do as long as it is long enough to hold easily. Any paper can be used too. Cutting up the used cereal boxes you throw away and using the inside to practice saves waste and saves you money too.
If you ever burn wood on a fire outside you will often see some small pieces of charcoal left at the sides after the fire has burned out. These can be used and are a great way to explore shading with charcoal for free. If you like the effect charcoal gives you then buying some is definitely worthwhile.
If you find it easier you can draw with a pen and ink too. There are no rules really. Draw with whatever you find easiest. As long as it keeps you interested you will practice. With that practice you will improve.
What if I have no talent?
You might ask yourself can I learn to draw if I have no talent? The answer is yes of course you can. It might take you longer to learn but you can do it if you keep practicing. It may be that you aren't so good at drawing certain things, but you will find some things easier than others.
Simple cartoon animals can be a great way to start. Even learning how to draw simple stick figures can be great fun. You can draw them in different poses and it will help you understand how the body moves. drawing a line of stick figures that are all walking but with each at a slightly different place in their step can teach you a lot about how the body moves.
Finding something you are interested in is always the best place to start. Remember to keep things simple, especially if you are just starting. As you progress you can add to the complexity if you want to, but simple drawings can often be the most effective.
Find a tutorial you are interested in
There are literally hundreds of tutorials about how to draw and you can find a whole series of great examples right here. Maybe you could just try to draw a circle to begin? Or we have a fantastic selection of teach yourself drawing guides to help you draw everything from flowers to cars, mermaids to lions and much more. There are even articles to help you design and draw tattoos too.
Each one will give you insights that will help you teach yourself and make the most of your abilities. Why not take a look and try some of them. They are great fun as well as practical and informative. All of them have simple, easy to follow instructions to help you become better at drawing.
Is Drawing A Talent Or A Skill?
Drawing is very definitely a skill, but any skill that can be learned. Talent may make it easier to learn and you may be one of those lucky people who have a natural talent for drawing or painting, but anyone can learn how to draw and paint.
Learning these skills is something that will get easier with practice. Keep your original sketches and as you progress you will begin to see the improvements you make from the lessons you have learned.
You will surprise yourself how quickly you can progress and as you learn you can create some great pieces of artwork.
Try drawing some greetings cards as presents
Try drawing pictures for gifts or greetings cards for your friends. Everyone loves a hand made gift and the feedback you get from supportive friends and neighbours will help you grow in confidence and progress more.
Learning to master perspective and how to keep a drawing in proportion will aso come with time and practice .There is nothing more exciting than experimenting with colours too. You can to learn how you can mix the perfect colours for any picture.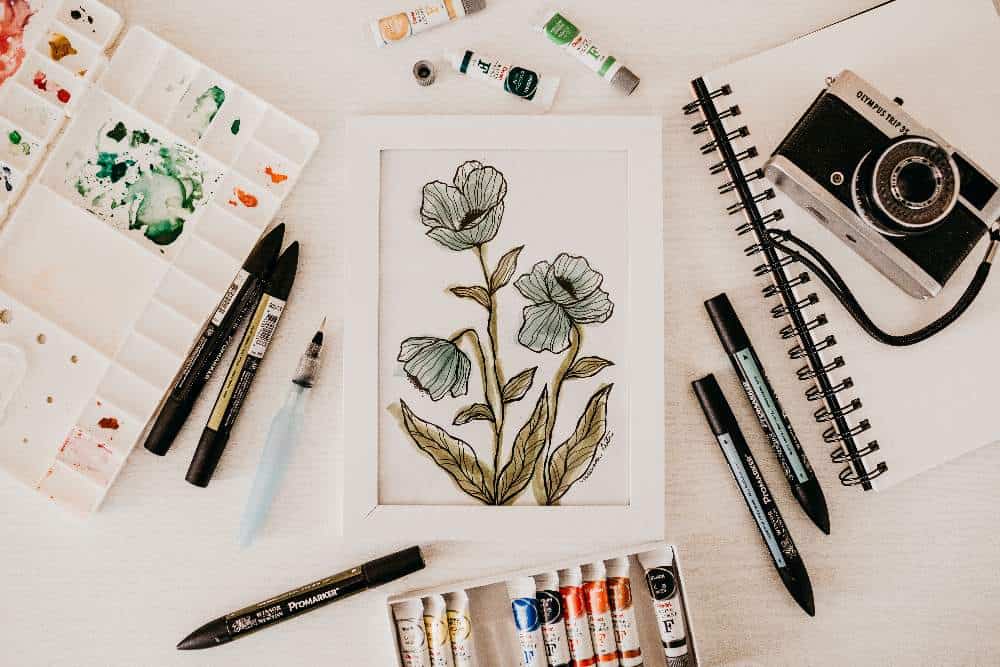 Can You Learn Drawing And Painting At Any Age?
Yes, anyone can learn to draw as long as they are able to hold a pencil. Of course, the younger you start the more time you have to learn, but I have known many people who have only tried to begin learning in later life.
Perseverance is key. Try not to get disillusioned if a drawing doesn't go right straight away. Keep practicing and you will see the improvements over time.
Younger people may learn faster, but older people can have a longer attention span. This means they may be able to stay focussed on the lessons they are trying to learn for longer. So overall, it may be that they progress at similar rates depending on their natural ability.
How Long Does It Take To Learn Drawing?
You can learn some basic lessons to help you draw in just a few weeks, but learning how to draw can also become a life long passion.
Someone much more philosophical than me once said 'The day you stop learning is the day you really die'. That might sound melodramatic but in essence I do believe that learning is the root of most pleasure in life. Drawing is no different to any other skill in that respect. Learning might be a challenge at times but when you get something right it can be really rewarding too.
What you will find is that learning to draw one thing will take different lessons than lrarning to draw others. You can spend hours learning to perfect the way you draw a flower and the lessons you learn will help you draw anything, but you will have a whole new set of lessons to learn when you try to draw a tiger for example.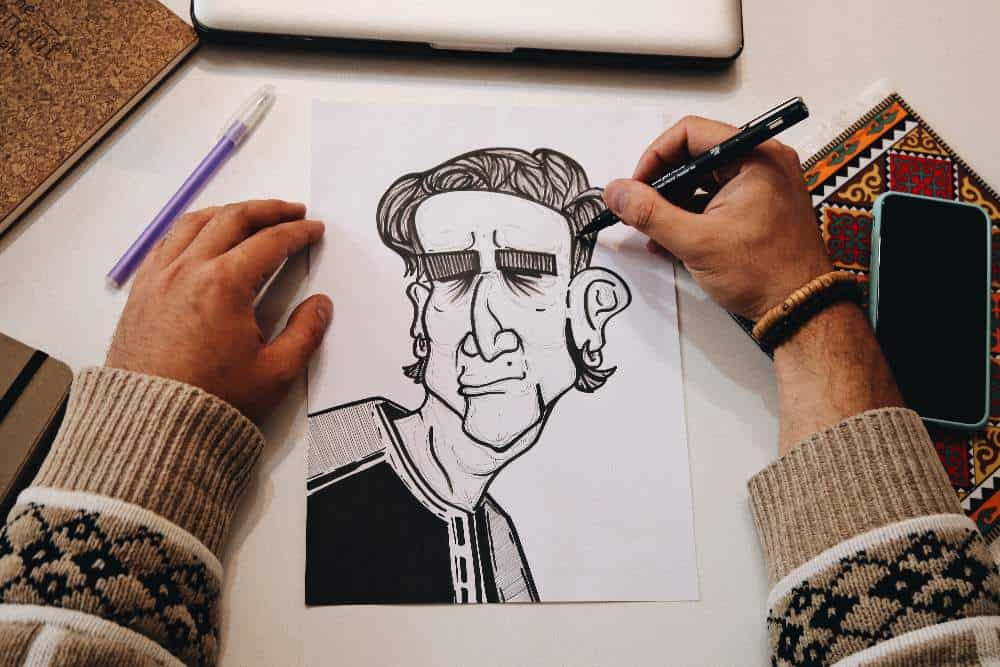 Learn To Draw In Easy Step By Step Tutorials
Each project you begin will teach you new lessons and they will gradually improve your skill with a pencil. Drawing cartoon characters can be a really good starting point as there really aren't many rules. Drawing a realistic feather for a tattoo design can take much longer and there may be many new lessons to learn to capture the shapes and texture involved in any realistic drawing or painting.
Why You Should Start Learning To Draw Today
Benjamin Franklinonce said, "Don't put off until tomorrow what you can do today." It's a great piece of advice we can all learn from. The sooner you start, the sooner you will see results. Drawing can be a cathartic experience too.
Many people draw simply to help them relax. You really don't have to create a masterpiece to benefit from drawing. The process of learning can help improve your focus in many areas of your life.
Don't get too hung up on everything being perfect, especially when you are first starting. Practice makes perfect as they say. You might not be Picasso, but that doesn't mean you can't enjoy the process of learning. You may well be surprised how quickly you progress.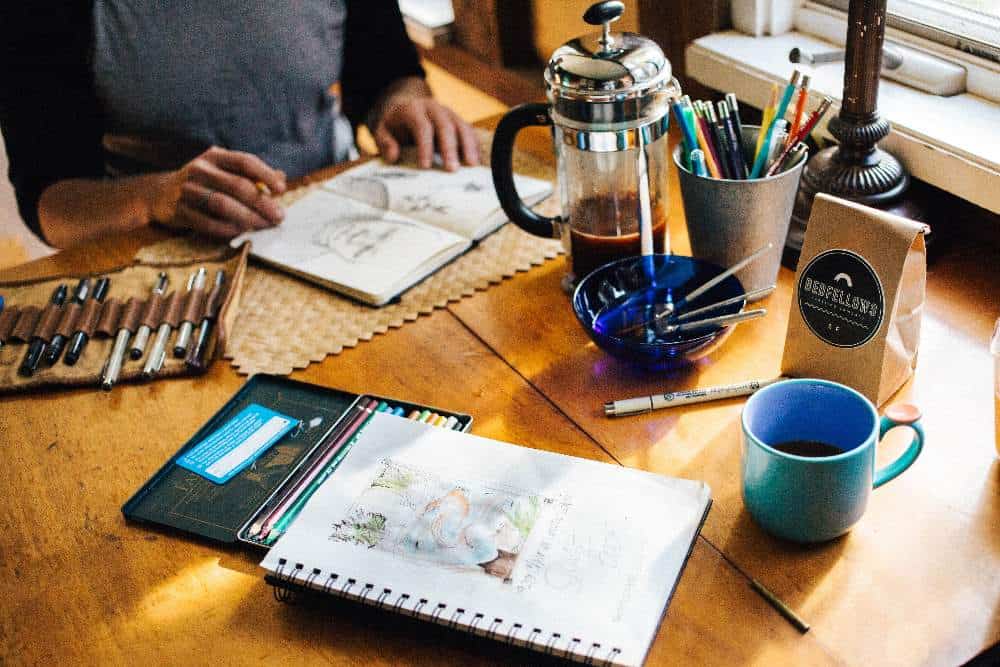 How Do You Start To Learn Drawing?
The easy answer is pick up a pencil and a piece of paper and try drawing something that is special to you. Drawing something you have a passion for will always be easier to learn than drawing something that you aren't really interested in.
Having said that, it can be great practice to learn how to draw anything. Understanding proportion and how to create perspective are 2 skills that will apply to any drawing and if we take understanding perspective as an example, drawing a simple building can teach you how to capture perspective really easily, even if you have no real interest in the building you are drawing.
Doodling Is Great Fun And Can Teach You Valuable Lessons
Doodling can also teach you some amazing lessons. Drawing when you aren't really thinking about what you draw can create really interesting results and it is great fun too.
There are so many different skills to learn when you are drawing it can seem a little daunting. Don't get disheartened if something doesn't go right. Try and understand the mistakes you make and the ways you can improve each drawing you do. In time those lessons will become natural and you skill as an artist will keep improving with time and practice.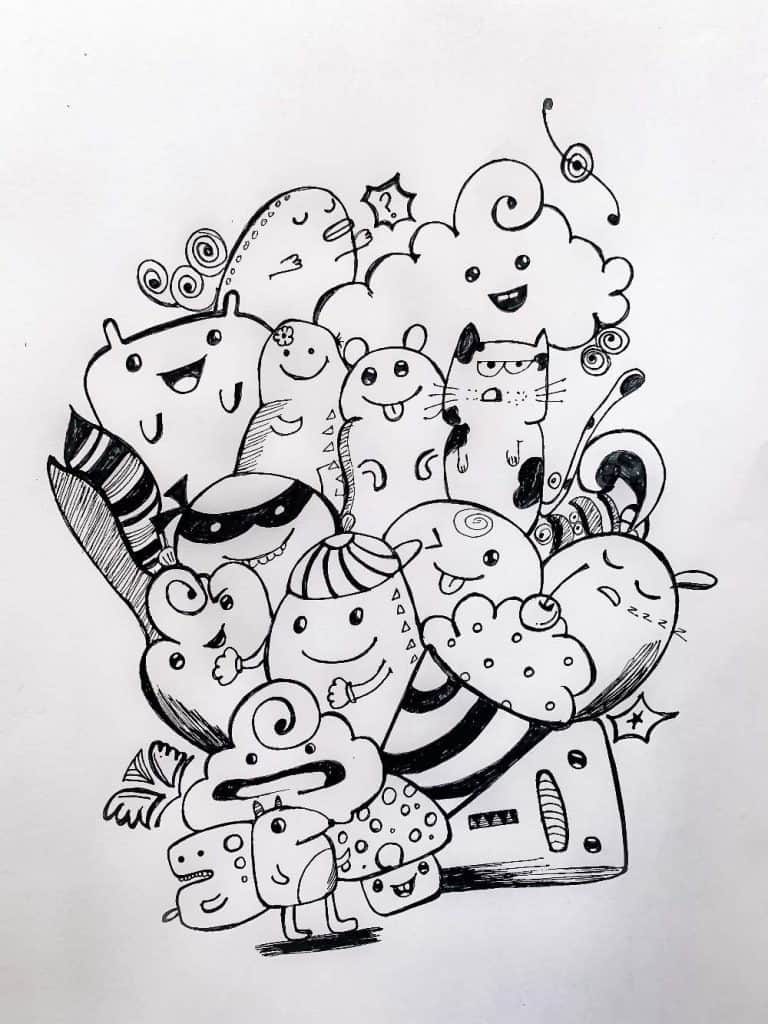 Everyone Learns To Draw In Different Ways
Remember, everyone learns in different ways and what has worked for someone else won't necessarily work for you, but with time and practice you will figure out the way you learn best and as you progress you will see the improvement in your skill and the techniques you use.
Try Some Of Our Great Drawing Tutorials
Try starting with some of our simple drawing tutorials. Look for something you are interested in and 'Practice, practice practice' as they say.
A great way that worked for me was to start by creating a simple line drawing, make several copies of it and try different things to take the drawing a step further. On one you might draw much more of the fine details. On another perhaps you can practice your shading to help emphasise the shape of whatever you are drawing. Exaggerate the next one to make it more cartoony. Each one will teach you new lessons and together they will all improve your ability to draw.