The beauty of flowers can be hard to resist, but as with any piece of detailed drawing, flowers can prove difficult at times. Don't worry; it isn't really, as with any other drawing you just have to break the whole process down to a series of relatively simple tasks. Here are 25 beautiful flower drawing ideas to capture your inspiration.

My first piece of advice would be to collect as many photographs sketches and drawings of as many different flowers as you can. Sketching flowers can be so fulfilling, so I have collected together some ideas to help and inspire you along the way.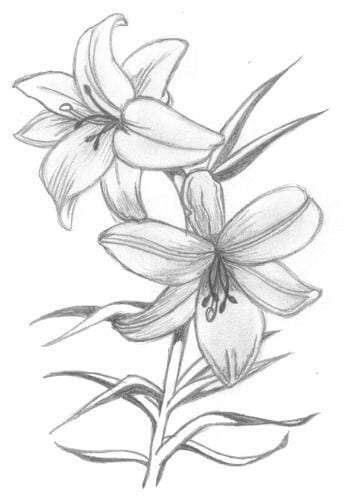 Helpful Tips
Breaking Down The Image
As you can see from the sketches, a drawing doesn't need to be complicated to be good. Simplified minimalist drawings can be very striking. Breaking the image down into small, manageable and simple sections, means the sketch will start to come to life really quickly. 
When you are happy with the basic shape of the initial sketch, you can begin to add the more subtle shapes within the flowers.
Looking carefully at how the light affects the tones you can start to create depth and 3-dimensinality in your drawing much more easily. Folds in the leaves and the overlap of petals will help you create depth in the drawing.
Use the shadow and tone to help create the effect. Rubbing, smudging and partial erasure of lines and shadow can help to make the drawing feel more 'organic' and dark 3B pencils will help you to make the most of the darker areas of any sketch.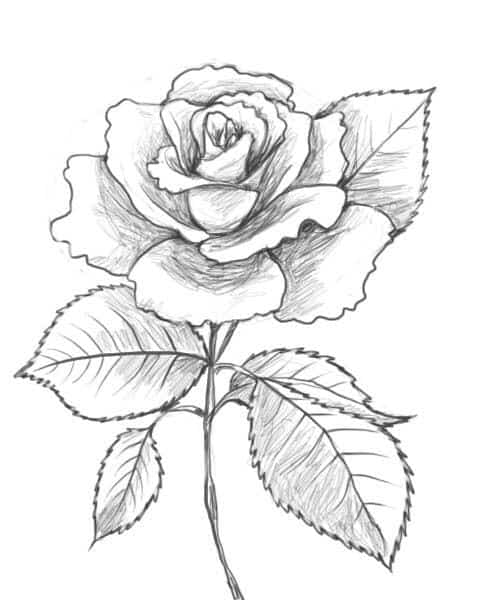 Adding Detail
Final shading can also be done in many ways. Crosshatching the darker areas helps to push them back in the image. Whereas shading in a single direction can help you graduate the darkened areas more easily at times, as well as emphasising the direction of the light.

Final details can be added with a very sharp pencil if needed. This can be used to draw attention to certain areas, emphasising what may be very physically small, but important parts of the drawing.
Using different sizes of pencil tip can also help create the texture you will need. Using a rounded worn down pencil tip and then adding small very fine lines on top of it can help in many areas, but is especially effective with petals.
It is one of the tools I use when trying to create more realistic drawings. Different grades of pencil and line size makes creating shape and depth much easier.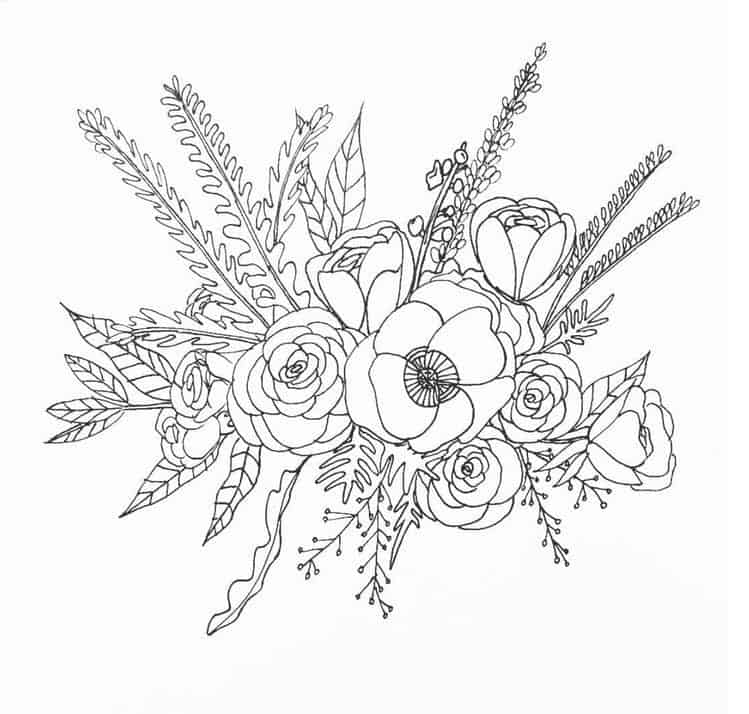 Enjoy The Process
Have fun. The amazing array of flowers and the different ways to represent them in drawings, means you will never be short of a new challenge.
Capturing the simplicity of a single daisy can be just as fulfilling as drawing the close up view of the heart of an orchid. A field of wild flowers can present an incredible challenge, but the results can be amazing.
To capture the movement of the flowers in the wind is the ultimate challenge for me. You will find very few artists who can do it well, so start small.


Get use to drawing single flowers. Then you can progress to a small group or bouquet. When you have mastered that, start to think about a section of garden. Maybe a specific corner of a garden or field that you really love. Once you have learnt the basics, your imagination is your only limit.




Don't Stress
Above all, remember to enjoy it!
If you are having problems with something stop and take a break for a while. When you return you will often find it easier. Sometimes the fastest way to finish a drawing can be to stop and walk away. You may have that idea that helps you complete your drawing; you may just see it with a fresh set of eyes
Looking at other images of flower drawing will help inspire you. It is often better to take a break than to struggle on when you are finding something difficult. Nothing shows up easier in a drawing than the frustration of the artist.
Scroll down for more flower drawing ideas.
Browse our selection of art related tutorials, ideas, and inspiration.