Blind contour drawing is a specific kind of single line drawing. The drawing is done without ever taking the pen from the paper, but it is done focussing completely on looking at the subject and never looking at the paper.
Single line drawings have become more popular in recent years, but this technique was originally developed as an exercise in observation for artists.
The theory is that by stopping the artist relying on the skills they normally would, it focusses attention on what they can actually see. If successful the exercise can effectively 'switch off' the rational left side of the brain and allow the more creative right side of the brain to take over.
Normally our memories take over and fill in parts of what we have seen based on experience. By not looking at the paper you are trying to focus completely on what you actually see rather than what you think you 'should' see.
What Are The Rules of a Blind Contour Drawing?
The rules of blind contour drawing are simple. Never look at the paper you are drawing on and don't take the pen from the paper until you have finished.
These two simple rules might sound easy to follow, but you may be surprised. It can be difficult to break the habits you have formed. Normally we look at the subject, take a snapshot of it in our mind, then look at the paper and draw completely from memory.
This means our conscious mind has chance to fill in gaps in our observations. The left side of our brain tells us what we think should be there and it is easy to let that just take over without even realising.
You should focus your attention on observing the subject. Then you will begin to see what is actually there, rather than what you think should be there.
The results are likely to look a bit messy. That does not matter. Your observational skills will improve in time, and you can gradually get accustomed to relying on them more. Your hand eye coordination will get better too.
Is Blind Contour Drawing Hard?
Blind contour drawing is very difficult and you are unlikely to get any sort of recognisable drawing to begin with. The aim is not to create a finished drawing, it is to improve your drawing over time.
Having said that, single line drawings have become more popular in recent years. I have seen many for sale and some artists now specialise in them. There are some great examples done as tattoos here.
With practice you will improve, and some people can achieve outstanding results. If that is a style you want to explore then just keep practicing. Enjoy the process of learning and don't get too hung up on the results, especially at the start.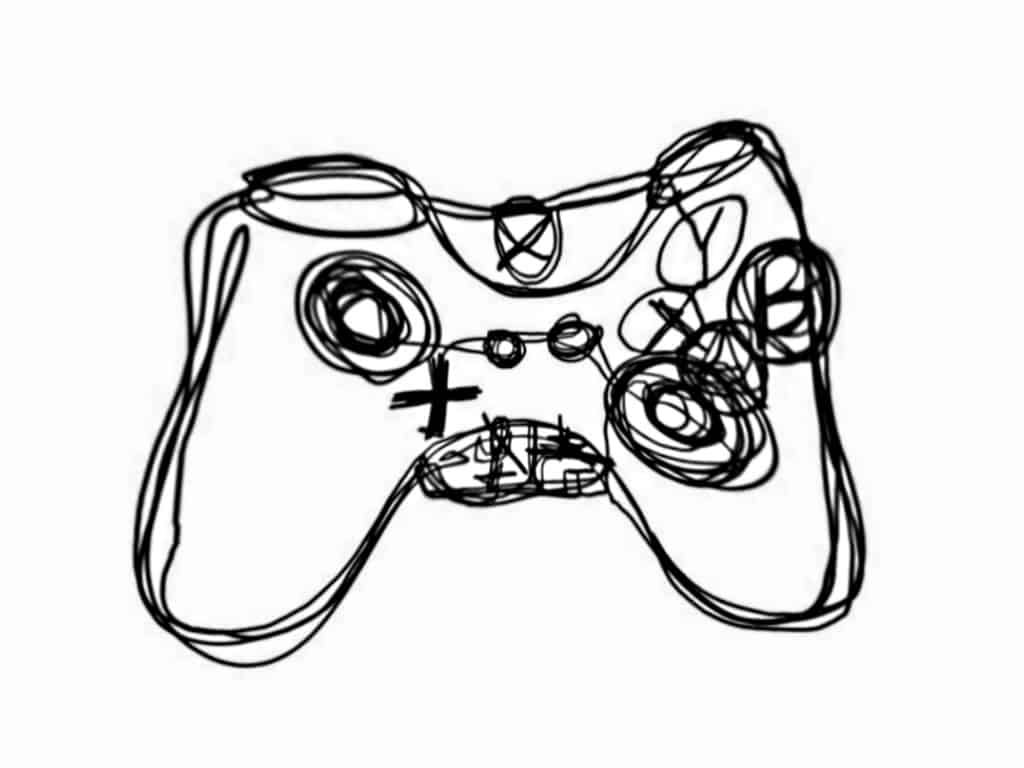 How to Make Blind Contour Drawings
To make blind contour drawings you should get comfortable first. Set a time limit. Even ten minutes can seem like a lifetime when you are totally focussed on really looking closely at the subject you are drawing.
Don't let your attention drift away from your subject. Look very closely at the overall outline of each part of the the thing you are drawing.
Place your pencil on the page and carefully try to draw these outlines exactly as you see them. Remember, do it without actually looking at the piece of paper you are drawing on.
When you try to translate this into the movement of your hand, you are likely to end up with a tangled line that barely resembles what you are trying to draw.
Don't Worry About It Looking Messy
To do the drawing without lifting your pencil from the paper you will be forced to follow lines in the subject you will never have noticed before. It is likely you will have to back-track on the line at certain points and this is how it can end up looking like a messy scribble.
Your final drawing is likely to look very jumbled up, but each time you try you will improve the motor skills in your arm and hand. The connection between what you see and what you draw will begin to rely more on observation and less on memory.
Practice Makes Perfect
One great way to see the progression you make is to do a short exercise at the same time every day. Use the same sketch book and the same subject each day. After a week look back and you will see a contorted version of the subject in every drawing. You will see where you have done different sections better in some of the drawings.
If you continue, after a few weeks you will see the structure of the subject becoming more organised.
You are never likely to achieve photo realistic drawings like this but that is not the point. You can end up with some very striking drawings.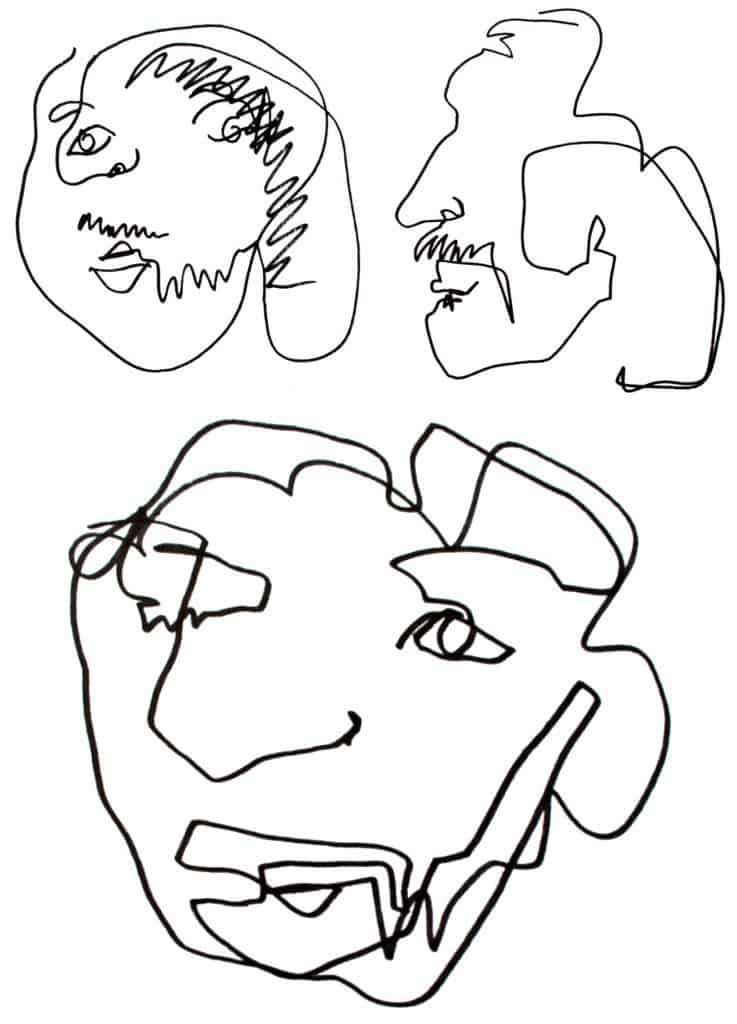 Final thoughts
Blind contour drawing is a great exercise to improve your painting and drawing. Maybe you want to explore the style more, or maybe you are just looking to improve your technique. If you practice, as detailed above, it will improve your observation skills and your hand eye coordination.
You can apply this to any drawings and paintings you do in the future. Imagine how much easier it is to paint landscapes without having to look at the paper so much. It means you can focus more on looking at the landscape, capturing the hidden details that bring paintings to life.
Take a look at our drawing tutorials. You can try to do any of them as a blind contour drawing or single line drawing. The possibilities are endless. Enjoy exploring this interesting area of the world of art.