Yes, drawing is a fantastic hobby with many benefits. A hobby should help you unwind and relax and drawing does both of those things really well. However it also challenges you at every step.
You can take your time and do it at your own pace, learning more as you progress. A good hobby should give you those challenges as well as help you unwind.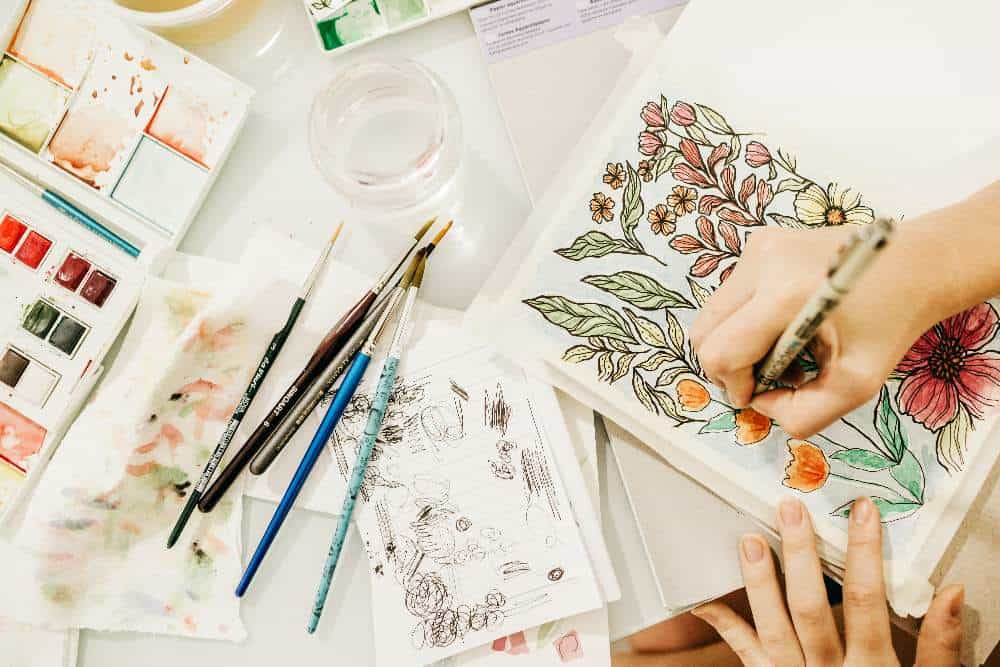 15 benefits of drawing as a hobby
1- Drawing is a great way to develop your creativity
As well as improving creativity drawing also stimulates the mind to find solutions. It can help you think outside the box and create alternative solutions. It will improve your ability to problem solve whatever you are doing.
2 – Drawing helps improving hand eye coordination
Drawing improves hand eye coordination because you are focussing at the thing you are drawing while your mind translates that to movements of the pencil.
3 – Drawing helps you develop better motor skills
Moving the pencil in careful accurate ways means your motor skills become more accurate.
4 – Drawing increases synaptic flow
Drawing increases synaptic flow, especially communication between the 2 sides of our brain. The left side which is more logical and the right side which is more creative.
5 – Drawing improves self confidence and self esteem
If you practice regularly you will improve and as your drawing improves it will raise your self esteem and help you see a achieve a positive mindset. This will boost your self confidence and encourage you to open your mind to new ways of thinking much more.
6 – Drawing is a fantastic aid to relaxation
While focussing on the drawing you will find Worries and stress will simply float away
7 – Drawing encourages mindfulness
Drawing makes you concentrate on the present. Being able to focus on the here and now like you have to when drawing, is an invaluable way to improve your life.
8 – Drawing can improve your focus and increase your attention span
Improving your focus and increasing your attention span will help you to improve many areas of your life. Being able to concentrate for longer periods is something that has become increasingly challenging in the modern world where everything is changing so fast. Nothing helps that in the way that drawing and painting can.
9 – Drawing has been shown to improve your memory skills
Drawing has also been shown to improve your memory skills and that is something we all need to do sometimes. It has been used in recent times to treat many people with degenerative diseases like dementia
10 – Drawing has a positive impact on mental health
Drawing has been scientifically shown to have a positive effect on patients with mental health problems. It is now used in art therapy worldwide and has also been shown to help with many degenerative brain disorders.
11 – Drawing also improves pattern recognition
Because you have to learn how to recognise the shapes that make up what you are drawing to recreate them. Drawing also improves pattern recognition.
12 – Drawing improves spatial awareness
Because you have to observe the details and space of the thing you are drawing it also increases spatial awareness. This will help you become more aware of your surroundings and use them to your advantage.
13 – Drawing improves observational skills
Drawing also improves your observational skills in a way few hobbies can. Noticing the intricacy and fine details in what you draw exercises this skill every time you draw.
14 – Drawing can be used as an aid to meditation
Because drawing improves your focus and extends your attention span it can also be used as an aid for meditation. Buddhist monks have been doing this for centuries by focussing for days at a time creating the most beautiful mandalas. You don't need to draw mandalas to help with meditation, but the skills drawing improves will improve your ability to meditate successfully. If you decide you want to, our article "How To Draw A Mandala (Beginner Friendly)" takes you through the whole process in an easy step by step way.
15 – Drawing improves lateral thinking
Because drawing improves your problem solving ability and connects both sides of the brain it can also help you to think "outside the box". You will be able to both see and understand different perspectives other people may have better,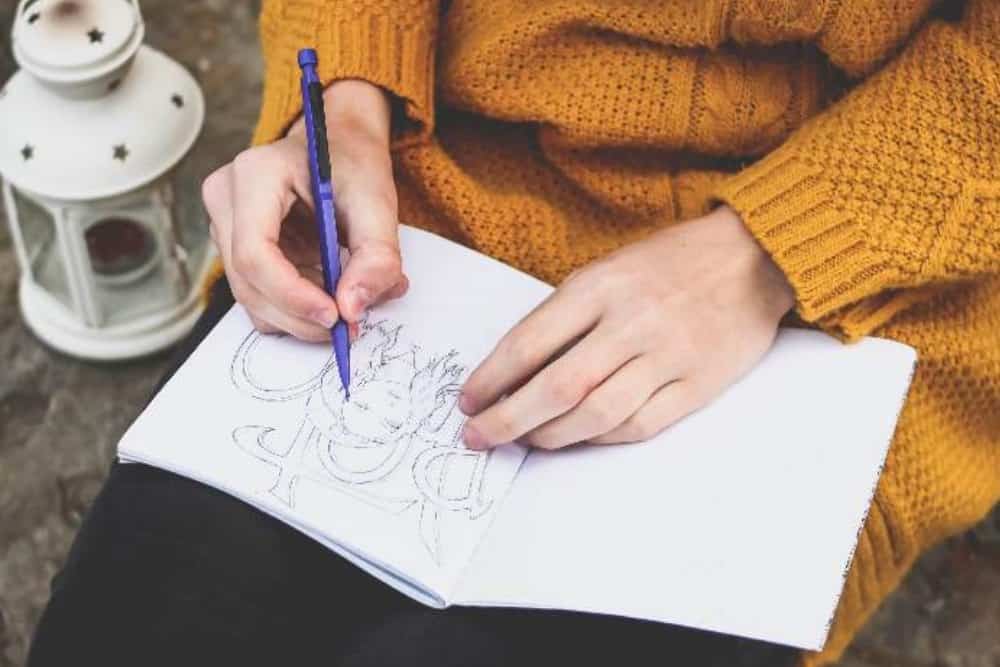 Final thoughts and conclusions
The combination of all of these things is a powerful tool for anyone in their everyday lives. Improved spatial awareness coupled with better hand eye coordination and improved observational skills can help you in many areas you would never have imagined. One example would be learning to drive a car for instance, where all of these skills are vital.
The improved awareness and ability to relax will help you meditate and become more mindful of your own life and also see the perspective of other people around you. This can help you make better decisions and improve your life in many ways.
Why not try some of our step by step tutorials on drawing everything from cars to lions and cartoon animals to hair to get you started?
You might not think you can draw at all, but in our article "Can anyone learn to Draw" we will show you how you can learn. In another article "Can Drawing Make You Smarter?" We look at the scientific evidence and discuss the many ways this can work.
Increased synaptic flow and communication between the two halves of the brain will simply help you think more clearly and more easily, reducing anxiety and allowing you to see things from other peoples perspectives much more easily.