If you want to make a full-time living as an artist it can be hard. It's not always enough to rely on sales generated through a traditional gallery for exhibitions or exhibiting single pieces.
You need to think of different ways to monetize your art in order to achieve financial freedom. You will often have to think outside of the box. Diversify your revenue streams with other creative ways to monetise your art.
Below are some of the ideas I have explored. Some have worked for me better than others. You may not find them easy and some may be more inviting than others. However, try not to be put off. It may be that something you dismiss initially can provide a serious boost to your income. Until you try it, you will never know.
You might think that the pursuit of money can affect the quality of your creativity, or you will just turn into a production machine. This can happen. However, if you don't have the money to buy supplies you won't be able to paint.
If you want to do what you love, use money as a tool to help you achieve that. Why shouldn't you earn a living from it?
Galleries and Exhibitions
Selling original pieces via galleries and exhibitions is the most discussed area of art sales. I'm not going to cover it in depth here because all the information is already available online. Suffice to say having a good gallery on your side is a great advantage when it comes to selling original pieces.
Each gallery may have a slightly different approach and offer slightly different advantages. The growth in the number of small galleries, means negotiating an exhibition of your work is probably easier now than ever before.
Getting single paintings accepted for larger exhibitions at bigger galleries can be difficult when you are starting up, but don't give up. Success is often directly proportional to the number of doors you knock on.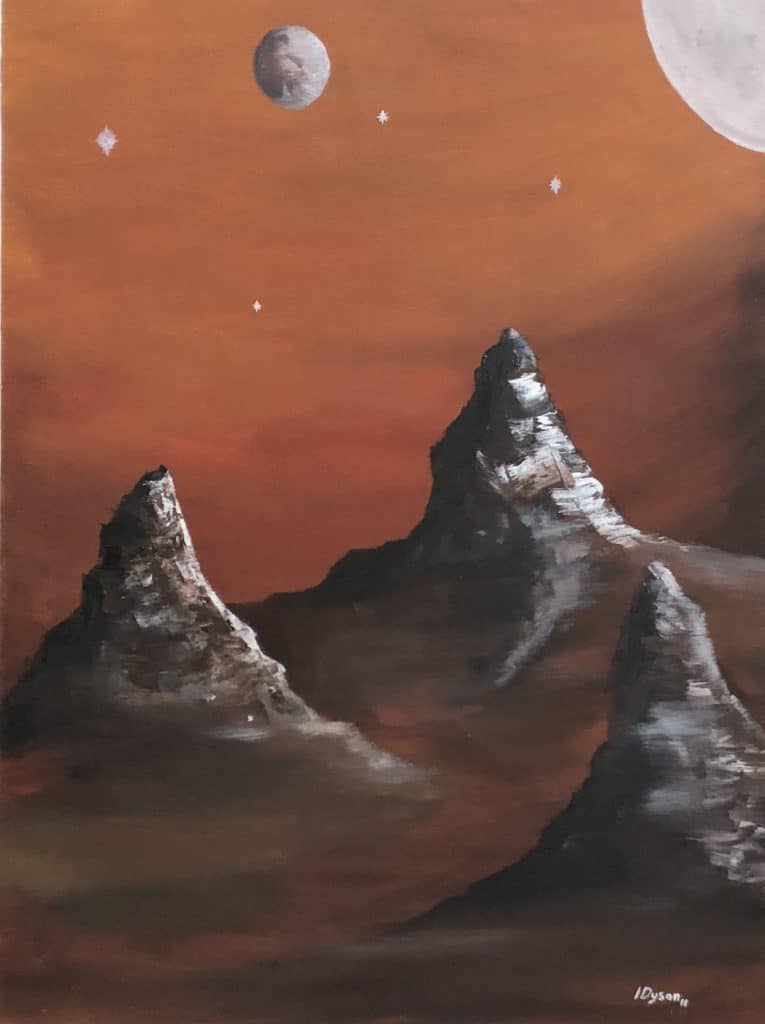 Always read the contract
Always read the contract. Understanding contracts and contract management can be a daunting subject. Take the time to read any contract thoroughly and look for anything you aren't happy with. Talk to experts if possible and don't be frightened to ask for help if you don't understand the wording. Always try to get something above and beyond the standard contract. If you don't ask, you won't get as my great aunty used to say.
The bigger the gallery the more you will have to work within their rules. This can be difficult for some but gives you a greater coverage if you can pull off the negotiations.
Selling single paintings at high ticket prices is always an exciting prospect and can provide you with a vital boost to your income at times. However, it is often volatile. Some months can provide much greater profits than others.
This is why I have put work into creating various income streams. To make sure every month I have an income regardless of the number of high ticket sales of original pieces.
Building Your Brand
Building your brand and learning how to market yourself are two of the most important things to learn. Just as much as they are in any other business. Creating a rapport with your audience and developing that personal connection may not lead to immediate sales, but it is what will drive your brand on. In time it will underpin many of the sales that you make.
Creating a Blog
Creating a blog can be really useful too. It can be the platform you use to showcase your art. It is the perfect place to build your brand. You can promote individual pieces and any additional products, like teaching aids.
It also provides a place you can drive traffic to. If you are successful driving traffic to your site you can even begin to monetise your site with advertising.
Monetising Your Blog
To start, you can use a free Wordpress site until your traffic levels rise. Then, if you decide that earning from advertising is for you, you will need to purchase a domain and hosting.
Siteground have been great for me and I can thoroughly recommend them as a provider. You can then transfer your Wordpress site onto the new domain space and set up paid advertising.
To begin with I suggest using Google Adsense. The revenue won't be great, but it will help you learn how to set everything up while your traffic grows.
If successful, when your traffic rises to a certain level you can apply to Mediavine or others. This will allow you to start earning a more substantial, regular income. As long as your blog is accepted and generates enough traffic it will bring in extra money.
This has become a regular passive income for me. It gives me the consistent income that selling high ticket original art items often doesn't provide. If you need any help you can message me anytime.
Creating Selling pages
You also want a platform to sell your digital products on. A selling page will process orders and collect your money. You can sell as many digital products as you can create. Each product is then available to buy online on an ongoing basis for anyone worldwide. This gives you a large market to aim for.
Gumroad and Fiverr
I have used Gumroad a lot and it is an easy platform to use. I have found them very reliable and can thoroughly recommend them, but there are others.
Fiverr is a great website for freelancers. You can sell your skills and services to anyone using the platform. If you are good at digital art or graphic design, then this might be a great way for you to make some extra money.
It's free to set up your account on both and you can price your services and products at a rate you decide. You can even create different levels of your services to increase sales and up-sell.
Search through the available products on each platform and have a think about something you could provide. There are some ideas below to give you some ideas.
Digital greetings cards
E Books
Tutoring services
Designing graphics for Social Media
Branding and logo design
Graphics for Catalogues and product brochure design
Crafting Platforms
If you apply your art to crafting, then Etsy or Shopify might be other platforms that are useful to you. I know people who sell everything from painted plant pots to intricately carved and painted house nameplates.
If your products are good and you focus on marketing them well, they can add significantly to your income.
Once you have the products in place you will need to create marketing campaigns to sell them. If you provide a good portfolio of products that give good value, or provide a solution for your audience, you can create a substantial income long term.
Creating an Email list
Getting any sale is good, but harnessing repeated sales is always better. Collecting email contacts from all sales and collecting new contacts by using lead magnets will give you an ever growing list of interested contacts you can sell to.
Having an email list makes you less dependent on the ever changing world of social media and gives you a way to develop a long term relationship with your customers.
The rapport this relationship builds will really help with sales of high ticket items, where trust becomes a vital factor in the BUY IT NOW experience.
Often, new customers are not prepared to invest in your higher ticket items on their first encounter. That doesn't mean they don't want to and it is your job to make the process of buying as easy as possible for them.
Nurturing your email list
Look for ways to create what I call "lead magnets". These are free or very low priced offers used purely and simply to generate email contacts and develop trust. They show potential customers that you deliver what you promise. This is the best way to grow your email list, but it's down to you to nurture that relationship further.
Remember, it's much easier to sell your art to an existing customer than it is to find a new one. They are your single biggest asset as a business. So once that initial contact is made you need to provide them with a step by step way of buying in to future products.
A price point of $15-£50 for your next level products still leaves you room to discount them to valued customers. Completed purchases will help to build your customers confidence in your brand. This can often lead to sales of higher ticket items. If your customer feels they are getting good value for money they will return.
Avoid common mistakes
A common mistake I see people make is not introducing the next opportunity. For example, throughout your emails you need to talk about the next logical step. Lead them to the products you want them to buy. Make it as easy as possible for every potential customer.
Think about the last time you went for coffee. You will often be offered a sample of a new blend, or maybe a small cake or pastry. These are all about up-selling. They introduce another idea to buy.
You might not buy an item you get a sample of immediately. However, if you enjoy it, it may make enough of an impression that you'll order it the next time you visit. Better still for you, they may tell a few friends about it.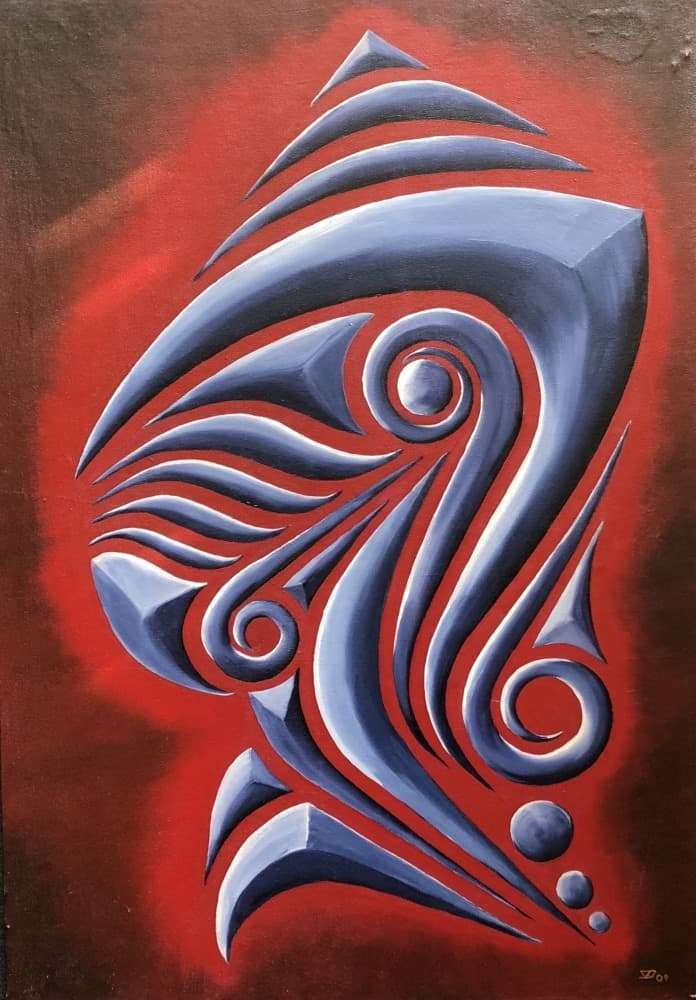 Automated emails
You can make this easy by using an automated email sequence. This means you take each potential customer on the same journey from product to product within your portfolio.
Follow each email with the next in exactly the way you think will work best. That way they are always in the perfect order you had planned.
Cast your net wide. The more contacts you have the better. You can use a platform like MailChimp or GetResponse, but personally I use MailerLite. Email lists do cost to run, however they can be invaluable for any business.
MailerLite allows you to have 1,000 email list subscribers for free, plus the interface is easy to understand for beginners.
Writing an e Book
If you are good at creating art resources such as digital colouring books, or even art tutorials then you can sell your skills in the form of eBooks.
E Books can be a great way for you to provide easily accessible teaching aides. From introductory guides to more detailed courses, once you have taken the time to create them you can continue to sell them forever. You can update them easily as needed too. Remember, Marketing is key, and you will need to sell yourself and your brand as well as your products.
Products need to be professional and well presented to create the right impression. You should take time creating them and asking the opinion of trusted peers about the presentation. Don't just ask your friends, they are more likely to just tell you it's wonderful as a show of support.
Creating a selling page is the next stage. I have discussed this already. If you are successful and build a good portfolio of products, it can provide another regular income stream to boost your overall profits each month. This can be lucrative if you advertise your eBooks on social media or your blog.
Making video guides
If you enjoy being in front of a camera, video guides can be another way to earn extra cash. You can add them to your web site and selling pages. Showcasing them on sites like YouTube can also help generate site traffic or advertising revenue. Remember, YouTube is saturated with products, but if you can find a way to stand out, it can work. It will help you to promote both you and your brand.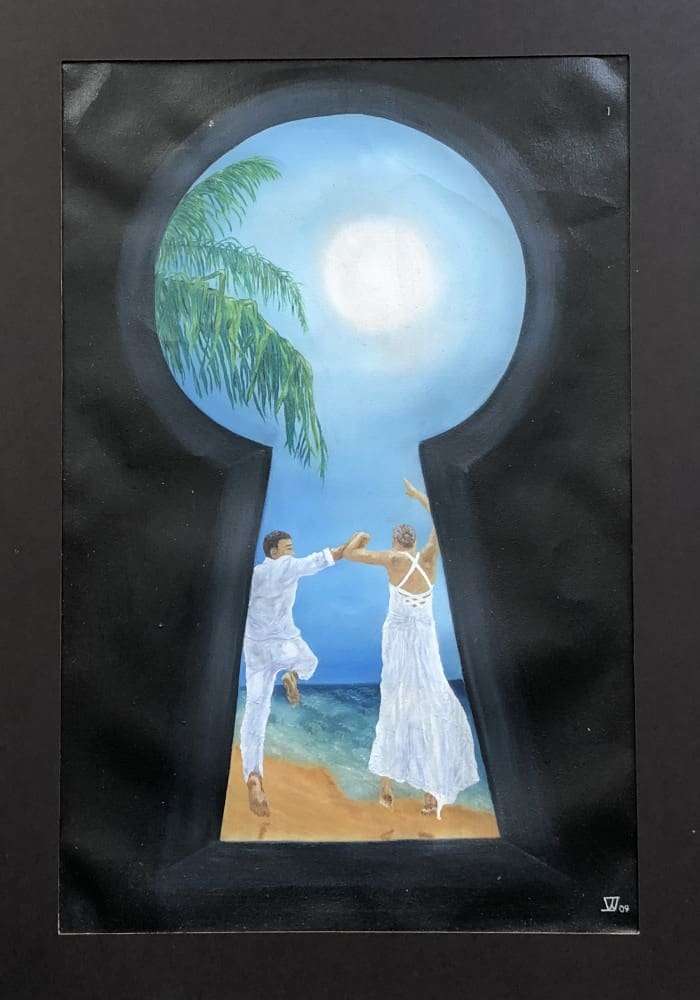 Improving your social media profile
Social media can help you create and sell any products. Promoting yourself and your brand is always a good thing. It also provides a way for you to engage with your audience.
It can be used to generate sales and traffic in many ways. This traffic means that more people are seeing your work. Used well it can generate sales. If you are lucky enough to create something that goes viral you really never know what is possible.
Pinterest is often overlooked and it can be a great traffic generator, although over the last few years it has changed a lot. In simple terms it is a very visual search engine, so it works really well in the world of visual art.
Twitter, Instagram and even Facebook can also be used, but don't become obsessed by followers and likes. They are less important than real engagement, collecting contacts and making sales.
Think carefully before paying for adverts
Something you should consider more carefully is paid advertising. I have spoken to many people who have paid large amounts of money to Facebook, Instagram and Pinterest for Ads. Only a few have had returns anywhere near what they needed to cover the costs.
Unless you have a lot of money to set up comprehensive campaigns, I would suggest you avoid them initially. You will get offered free trials and you can use the trial ads if you have enough coverage, but cost everything carefully.
Look at what income is generated directly from the ad and what the cost would have been if it wasn't a free offer.
Whichever platform you use, the key is consistency. Posting consistently will allow your audience to "know what to expect" from you. It will help develop that all important rapport with your potential customers.
This is another way to generate email contacts for your email list. It should be used in conjunction with your blog and selling pages. It will help you create a community of people who you know are interested in your work.
Selling Prints
Any artist can benefit from selling high-quality prints of their artwork. This opens your work up to people who may not be able to afford the price of an original painting. You can print and sell them direct, or you may prefer to use one of the many Print On Demand (POD) service providers out there (I will talk more about this later).
Some POD suppliers will do a certain amount of marketing for you, but don't be fooled. If you want selling prints to become a serious part of your income, you will need to market your work yourself too.
Advertising your prints on social media, to your email list, or on your blog are all great ways to promote them for free.
Offer framing as an added extra if you can. People will always pay more for a nicely framed print than for the frame and print separately. You should also assemble a well presented catalogue and visit local independent shops with some examples of your work.
Try and get shops to stock some as a trial on a sale or return basis at the start. If they do, you can also use the shop as a platform for collecting commissions (see below).
Print On Demand
Using a print on demand service means you will be able to offer a huge array of products with none of the overheads and logistics cost associated with making and distributing the products yourself.
I would definitely recommend print on demand to beginners. There is no waste stock and it is a great way to gauge people's reaction to a new piece of work. It also gets your work out there, in the public eye.
Reach a global audience
You should choose a provider that has a global reach. This will expand your sales territory, increase your potential customer base, and increase the global exposure of your brand.
Redbubble and Teespring are two of the more reliable platforms I have used. However, there are many others. Each has some advantages and all of them will pay you a set percentage of any sales generated.
The percentage profit per sale isn't as good as if you sell direct, but they are a great proving ground for new designs.
There is no risk of buying stock that doesn't sell, or being left with sizes that haven't sold. If you have a design that sells regularly or a multiple unit order to fulfil, it can work out more profitable to deal direct and get them printed in bulk. However, remember to include all the costs, including postage and materials costs as well as your time.
When you are doing your costing, remember to make sure you have all the correct sizing before everything is printed. Mistakes will cost you money.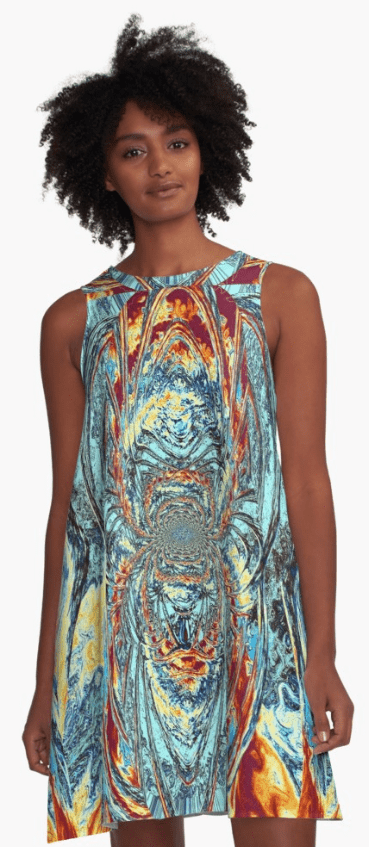 Using an online gallery service
Online galleries have become the cutting edge of the art world in some ways. They provide a way for anyone to sell their original work for a percentage of the money generated by the sales, just as any other gallery would.
They give you an additional store front for your paintings and many will run exhibitions or feature artists or paintings in their own presentations. It is worth doing some research to look at exactly what you will be getting.
Options to consider
Artfinder has a mix of UK, American, and global artists. To join, there is a selection process but it isn't difficult. You will be asked to submit your best work and a short statement to be reviewed by the site.
Once accepted, it's as easy as setting up your free store front. Artfinder takes a 33% to 40% commission on sales and only allows original artwork. It focuses on painting, photography, digital art, collage, sculpture, drawing, and printmaking.
If you don't want to give up a commission on your art then Artplode may be better for you. The site works with artists, galleries, dealers, collectors and specialises in original art, limited edition prints and photographs.
Instead of taking a commission when artwork is sold, they simply ask a flat listing fee for each piece. For an additional fee, they can connect you with art consultants who can help you market your art to the right collectors and assist with pricing. You can also decide if you want to pay the cost of shipping or pass that cost on to the buyer.
UGallery tries to provide an experience like spending a relaxed afternoon visiting your local art gallery. They take curating very seriously and want to avoid the internet's seemingly endless outlets for artwork. Ugallery individually choose each artist and every piece they exhibit, making every artwork exclusive to UGallery.
They encourage emerging and mid-career artists to apply to show their pieces and if selected, anything sold will be split 50/50. It is then the artist's responsibility to ship the work in a custom box provided by UGallery.
Another option may be Saatchi Art. Although it was sold in 2014, it still carries the prestigious name, and artists can set up a free shop for their original artwork. Prices range from under $500 to over $10,000 per piece and the site takes a 35% commission from sales.
They arrange the shipping and even send a courier to pick up the artwork. All you need to do is package it. You do get exposure to Saatchi's huge audience, which includes over 1 million social media followers and a printed catalogue that goes out to over 1 million households. So it does have some advantages.
Finding Commissions
Chasing online commissions can be long winded, laborious and is often not a cost effective way to spend your time. However, if you are one of those people who can quickly scan and process information, it can prove lucrative.
Look for search terms like "I need this painting" on Google, Twitter, Instagram and TikTok or any of the various social media platforms. You never know where it might take you.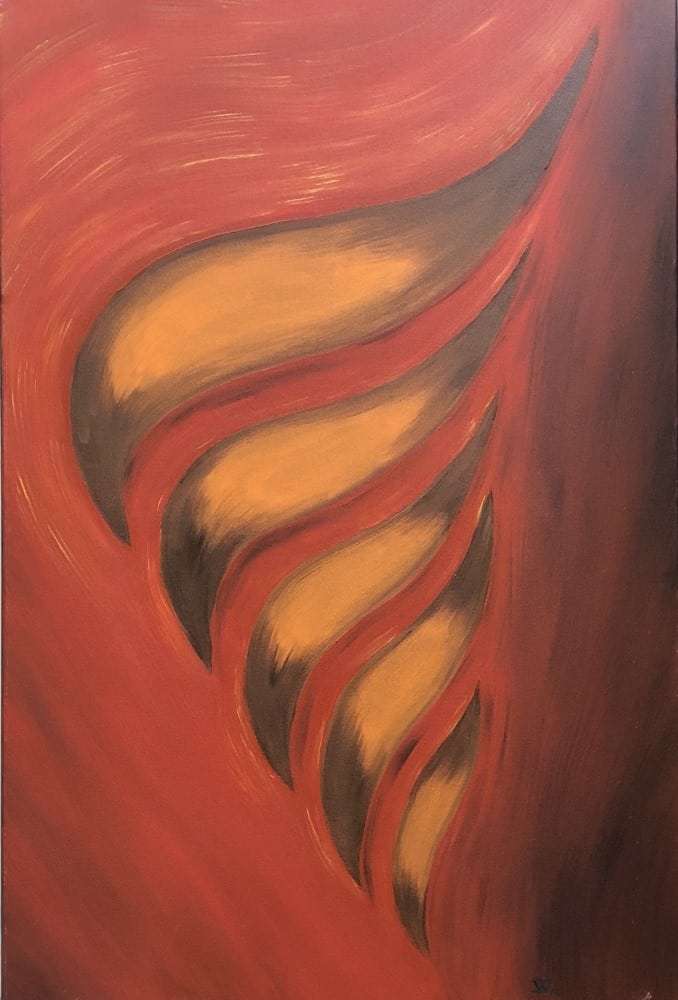 Teaching
If teaching appeals to you, this can also be very lucrative. From online classes and video guides, to instructional eBooks courses and one to one tutoring. There are many ways to both teach and learn online. Take a look at what is already out there and what is most successful for others. Think about what you can do better to give yourself an edge.
Online classes and one to one tutoring can be provided much more easily with the creation of Smartphone's. You need to present yourself professionally and provide a good service but this can be a great way to generate extra income.
Some people thrive in an atmosphere where they can ask questions directly in real time, so if you have the skills to do this, it can be another step to success.
Sell Or License Your Art Through Online Stock Agencies
You can also earn royalties by licensing your work or selling it outright to a stock agency. Shutterstock is probably the biggest of the many agencies out there. They accept both illustrations and vector graphics.
If done well and presented in the right way, this can be a steady stream of income that can quickly add up.
Creating Flash Art for Tattooing
I discovered this almost by accident. I had designed some tattoos for myself and spoken to a few tattooists about doing them. Surprise surprise, one of them asked me if I could do more designs that were similar.
I had already done a lot finalising the design for the sleeve that I wanted, so it wasn't hard for me. I created the stencils needed too with the original line drawings.
Some tattooists don't use flash art, but for the ones that do, it is often their bread and butter. Don't expect to get paid a fortune, but it is another way to increase that monthly income figure.
Results Matter
You should embrace as many of the ideas above as you can. Always push your brand forward. You can provide multiple successful income streams if you put your mind to the task. They in turn will provide consistent earnings.
It will take time and effort, but if you work at it, then it will provide you with a way of making a living wage, with the potential to earn serious money from your art in ways you may not have considered.
As I have said many times,
why shouldn't you earn a living from doing the things you love to do?