Finding the right tattoo artist can be a difficult decision. The first thing to think about is what kind of tattoo that you want. There are some fantastic tattoo ideas to help you here. A tattooist who specialises in the kind of tattoo that you want is likely to give you the best results.
Some tattoo artists specialise in black and grey, others may specialise in portraits. Talk to them and ask them about the tattoo you have decided you want. Some shops will have several tattoo artists working there and they may all have different specialities.
There are a few things to consider. A picture of a newly done tattoo only tells part of the story. When an artist has just finished a tattoo it will always look different. The colour always fades as the tattoo heals. A well done tattoo will fade much less than a badly done tattoo. If the artist has made the mistake of going in too far the ink will spread, sometimes very quickly.
When you see someone with the sort of tattoo that you want, ask them where they had it done. If you look at a tattoo a year or two after it was done it will reveal more about the skill of the artist.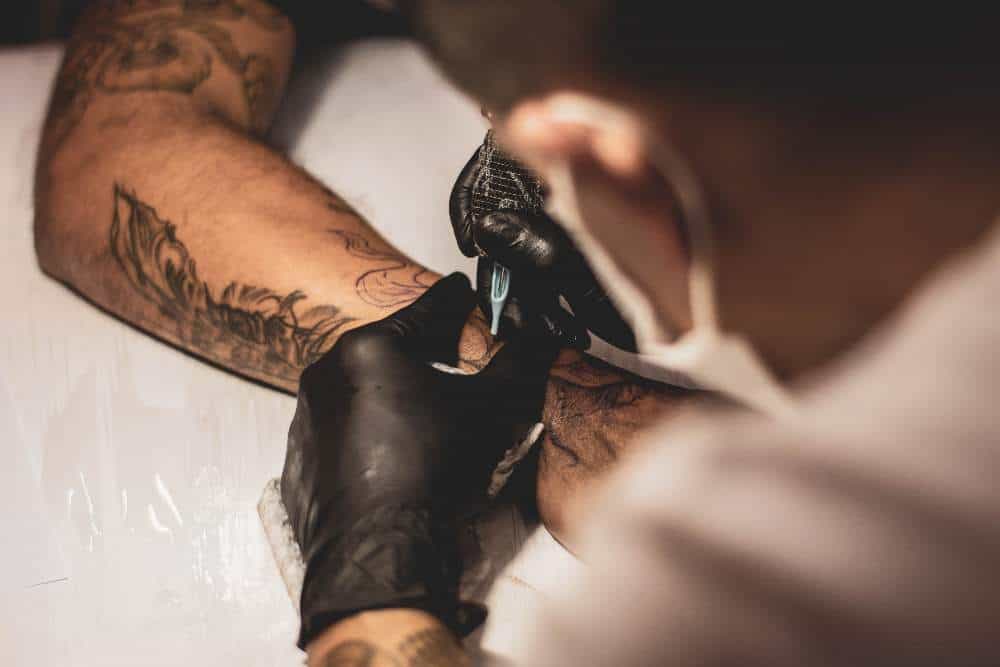 Make A List Of The Tattoo Studios In Your Area
It shouldn't be the only consideration, but if you can find an artist near you it makes things easier. Look in local directories, on the internet and on social media to find as many artists as you can. Once you have a list of them all you can start to cut the list down.
Cross off any that you think aren't suitable. Start to write notes of the things you find out about each artist and studio. Try to look for artists who specialise in the style of tattoo that you want.
You can also add any artists you come across from out of the area if you think the standard of their work is worth travelling for. If it is a small tattoo then travelling their once is easy enough, but if it is a larger tattoo it may need multiple visits to finish the design.
Look At Their Existing Work
Any good tattooist will have photographs of the work they have done. Look at their portfolio to help you make sure the artists you are considering has the skills to do the tattoo you want.
Most artists specialize in one or maybe two styles. They may specialise in super realism, portraits or traditional tattoos. Others may be artists capable of watercolour tattoos illustration or dot-work. Line work is a vital skill for good tattooing but the ability to colour pack large areas may be something more important in the tattoo you want.
Take a picture of the tatttoo you want to each different artist and get their opinions on how it will work.
Script can be particularly difficult to do well, so if your tattoo involves writing then make sure the tattooist is good at that.
If an artist specializes exclusively in black and grey, they may not be the right person to create a photorealistic portrait.
Remember, photographs in the artists portfolio are likely to be tattoos that have just been finished. They can be deceiving, but they will show you the artists ability to create smooth lines and do the kind of tattoo you want.
They may not have any pictures of work they have done after it has healed, but a good tattooist should have repeat customers you can talk to, and they should be able to get some if you ask.
Seeing what the tattoo looks like after it has healed will show you if the technique of the artist will give you a longer lasting and clear tattoo.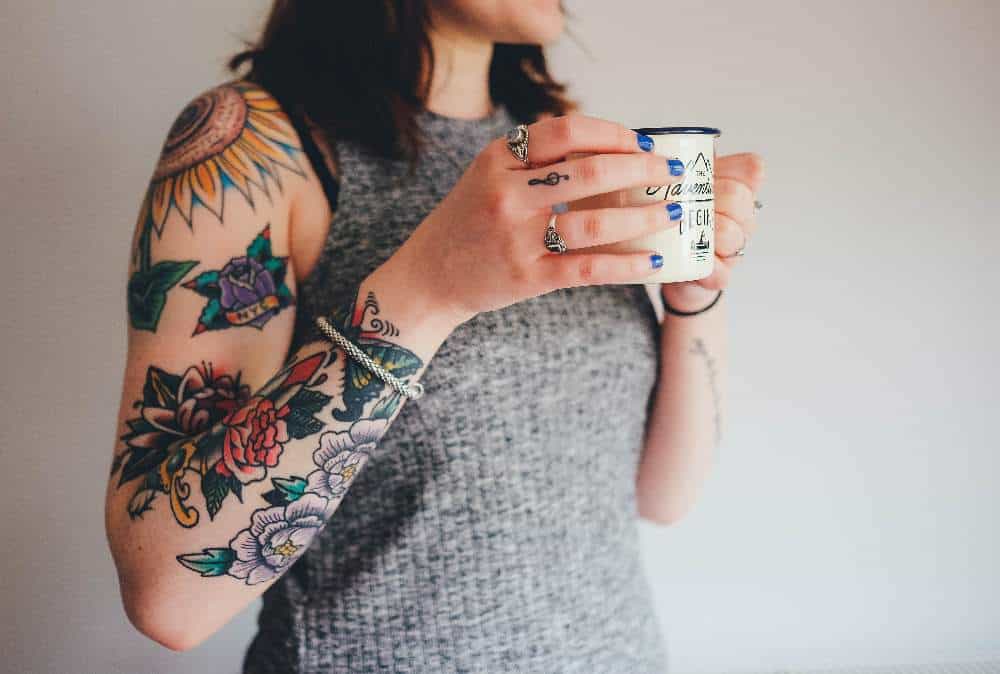 Read Their Reviews
Online reviews are a good place to start. Always look for independent reviews that aren't on the artists own web site. They will always print the best of the reviews they have. Independent reviews on third party sites may reveal a different story.
Word of mouth reviews from people who you know have actually visited the tattoo artists are much more reliable. You should never be scared to ask people you see about their tattoos. If you see someone with a good tattoo ask them where they went to get it. Most people will be happy to talk about their tattoos and give you their recommendations.
If someone has had several tattoos done by different artists ask them why. Maybe they just moved area or wanted a different kind of tattoo, but it might be they weren't happy something.
Look on social media at artists profiles. Conversations between artist and customers both before and after tattoos can reveal a lot. A good artist should be happy to answer any questions you have and other customers may well answer the questions for them. You can look back at work they did in the past and you should see that newer tattoos should look better. All tattooists should get better with practice.
Get Recommended From Someone You Know
Ask anyone you know about the artist and studio they had their tattoos done. Remember they are likely to be biased but you can see the results yourself. Look at the tattoos and ask how long ago they were done. All the lines of a tattoo spread over time but they shouldn't spread too much for years after they are done.
If you can take some pictures and note the artists name and how long ago they were done. Compare the work of different artists. The tattoos that look best when they are first done will not always be the ones that look best after a few years.
Getting recommendations from people you know will give you an idea of the overall customer experience given by an artist and studio. Some studios are much more customer friendly than others.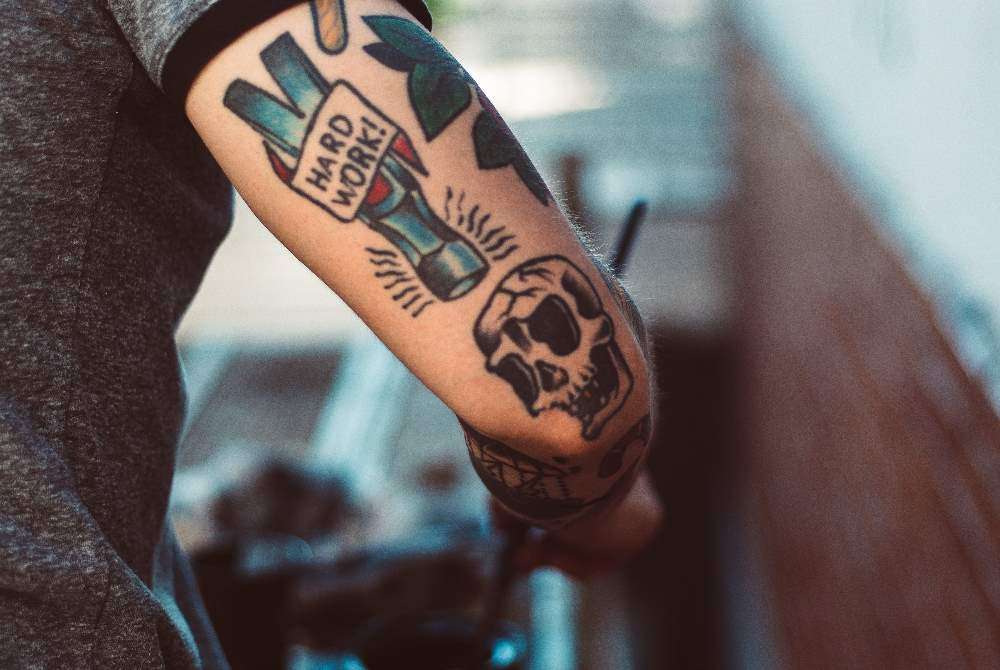 Ask Any Questions You Need To
You should be able to ask the tattooist any questions you have. A good artist recognises that this is part of the process of making you feel comfortable as their customer. They will expect questions, especially if it is your first tattoo. It is in their interest for you to leave the shop happy so they will do their best to give you answers.
Don't dismiss someone entirely because their communication isn't immediate. A good tattooist is likely to be very busy, so they may not be able to answer every question immediately.
The best communicator is not always the best artist. If its a bigger studio they are likely to have someone who can answer questions much more quickly and guide you to the most appropriate artist they have.
If the artist works on their own it may take a little longer to get answers. Don't dismiss someone because your questions aren't answered immediately. Be patient, a good artist will respond when they can. Getting the right answer is more important that getting an answer immediately.
Make Sure Their Shop Is Clean
Cleanliness is vital in any tattoo studio. Check any local health certificate rating and always ask to see their licence. This should normally be easily visible in the shop and up to date. All equipment should be hygienically clean and you are likely to see equipment like autoclaves and sonic baths in the studio which are used to keep tools and equipment clean.
All needles should be sealed and dated with the sterilisation dates. This is something you should always check and most artists will make a point of showing you the dates before they break the seals on the needles.
If you have any doubts about anything, don't be frightened to ask. If you don't get the answers you want you know it isn't the right studio for you. You should feel comfortable that you are getting the best tattoo possible in a safe, sterile environment.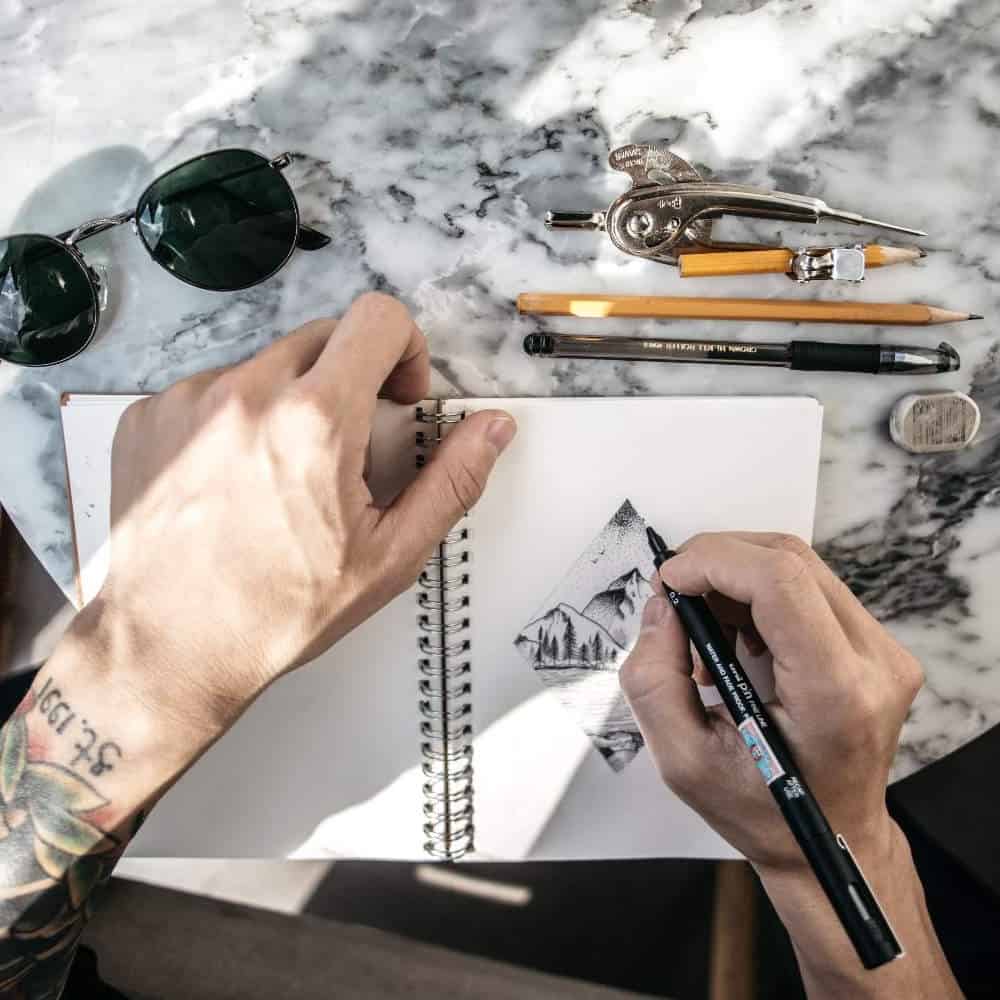 Final Thoughts
A tattoo is for life, so time taken looking for the right artist is well spent. A few weeks making sure you make the right decision can save years of heartache.
The best results will usually be from an artist who specialises in the style of tattoo you want. It might be you have to travel to get to a specialist. This will inevitably increase the cost, but getting the right tattoo done well should always be the most important part of the decision.
Although tattoo removal is a big industry now I would never recommend it. You should remember, tattoo removal is both painful and expensive. Getting the right tattoo from the right artist is always something you should think very carefully about.