To call any drawing the best in the world will always be subjective. Everyone sees and interprets art in different ways. This means you will get a different answer from everyone you ask.
If you appreciate the technical skill involved most, then something like the 'Vitruvian Man' by 'Leonardo Da Vinci' may be the best for you. If you appreciate photo realism then something like the portraits of Emanuele Dascanio might get your vote.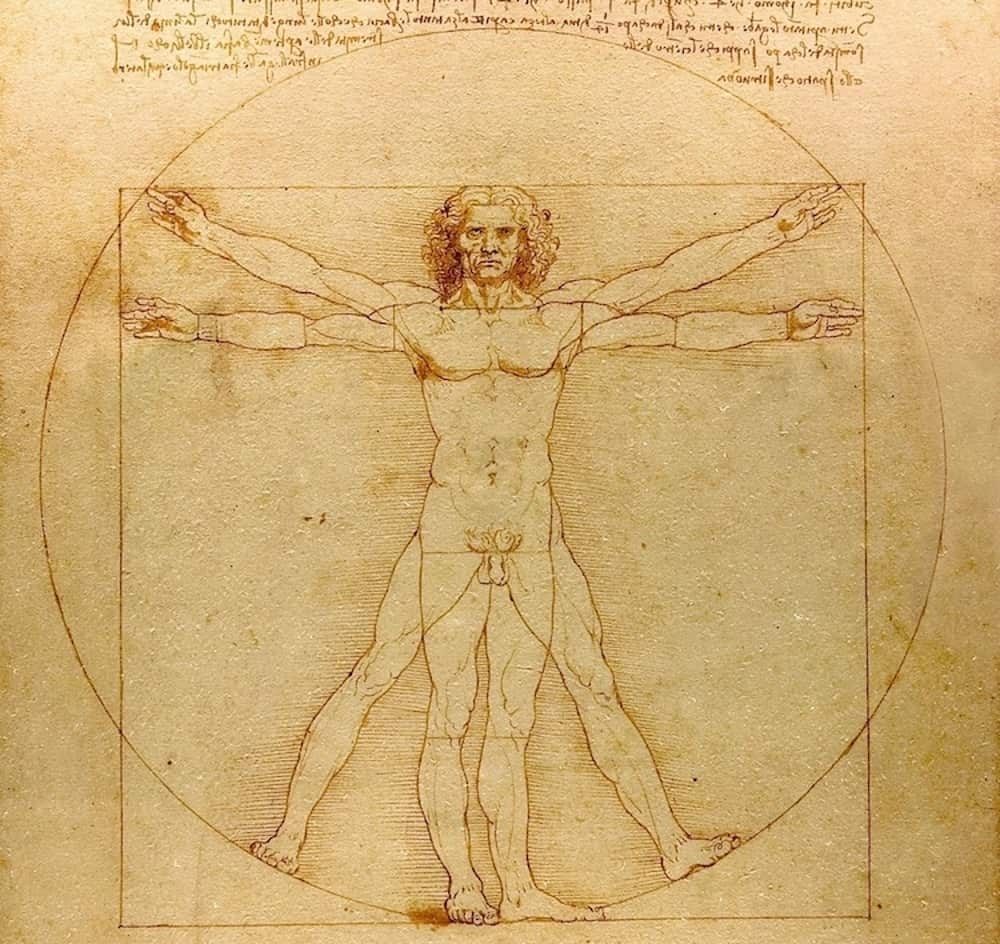 Does The Best Mean The Most Famous?
No, put simply it doesn't. Just because someone is unknown doesn't mean they aren't great artists. Because of that, it is perfectly reasonable to say that the best drawing ever done is probably tucked away in a draw of an unknown artist somewhere in the world.
Whatever you appreciate most in art will affect your opinion. The world of art may appreciate certain artists work more at some times than others. Many of the artists we now call masters, struggled during their own lives and only became famous after death.
Best Drawings Ever Done
One thing to consider, is that many of the great paintings of the world were actually drawings first. From the basic preparatory sketches to the finished drawing and the guide sketch done on the canvas before painting. So you could say that the best drawings ever have all been painted over. With modern technology some of these drawings can be seen below the surface, It has helped us learn a lot about how different artists worked.
Of the well known drawings of the world, those of Leonardo Da Vinci are fantastic in many ways. From the imagination of the artist to the technical skill, they show a mastery of so many disciplines.
In complete contrast the drawings of the great surrealist Roberto Matta show an artistic freedom that screams out of each drawing. There is something 'Alive' about his sketches that is rarely seen elsewhere. This piece, 'The Hatching Of The Cube' creates the contrast of dynamic movement and also captures a holding force that somehow makes a very simplistic drawing seem complicated.
Claude Monet was one of few artists who could translate the impressionist style into his drawings. They may not be the technical masterpieces of Da Vinci, but they do capture that essence that is central to the impressionists.
Pablo Picasso is probably not one of the artists you would think of when considering the best drawings. However, some of his drawings are equal to anything done by any other artist.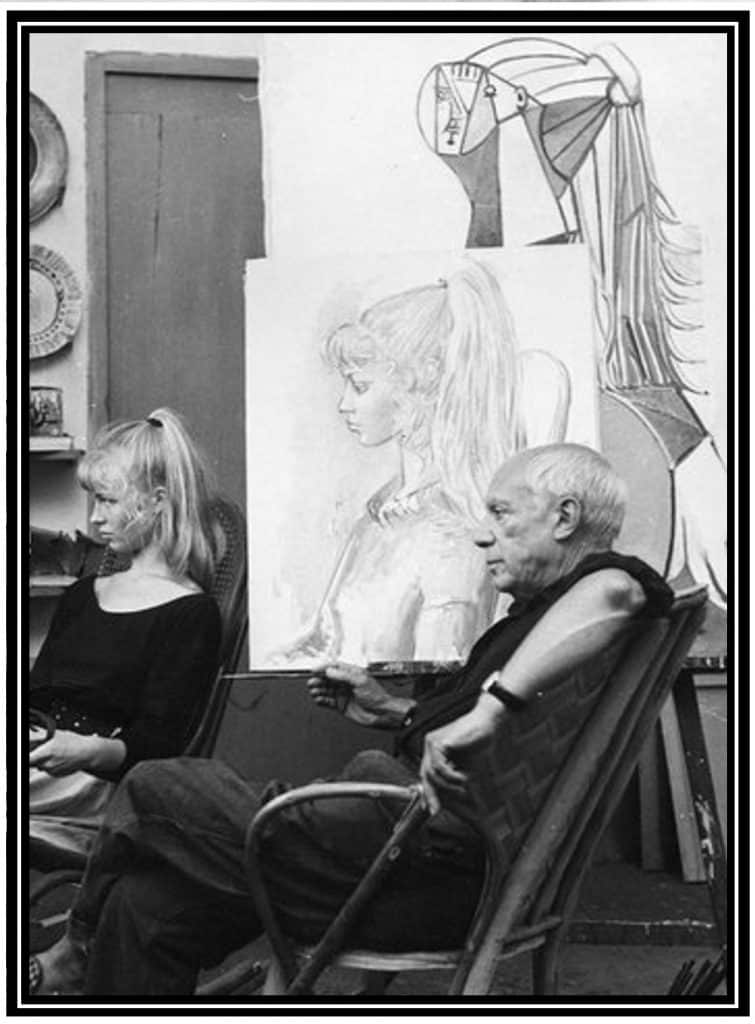 Best Contemporary Drawings
Emanuele Dascanio is a modern artist who has created some of the most hyper realistic drawings I have ever had the privileged to see. He is renowned for spending hundreds of hours on each drawing. The realism he captures can be almost shocking. It is easy to think a reproduction of his work is a black and white photograph they are so realistic.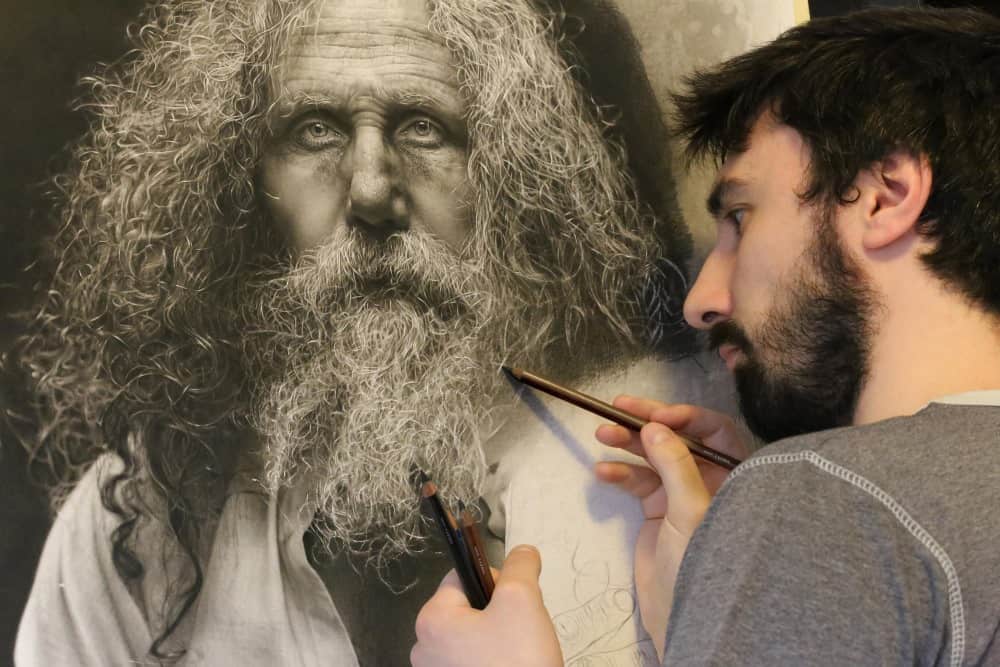 There are many artists now who produce fantastic work, but many are not and never will be famous. Doing a quick search for contemporary drawings on the internet will show you some of the fantastic work done by relatively unknown artists.
This portrait by Franco Clooney is a great example of a contemporary drawing, The realism of the expression on the mans face really is amazing. His confident lines and understanding of light really do bring the drawing to life.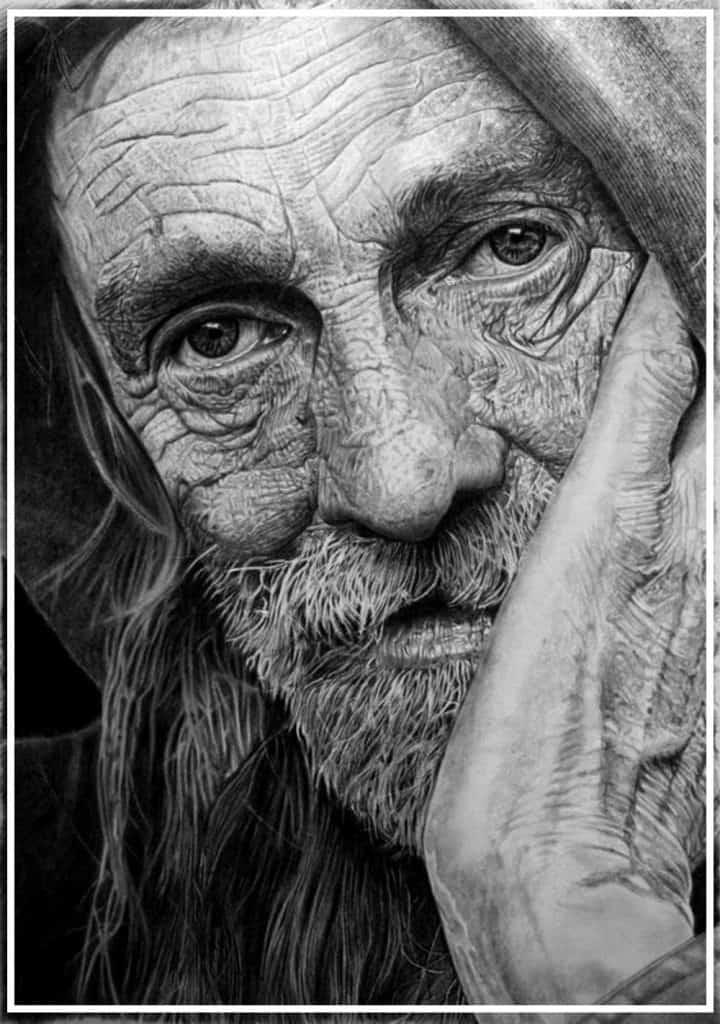 Juan Gris did this drawing 'Man With Opera Hat' as a study for his famous painting 'Man In The Cafe'. His use of Cubism was quite different in many ways than that of Picasso or Braque. His attention to the overall structure made his drawings and paintings much more striking and in some ways more understandable.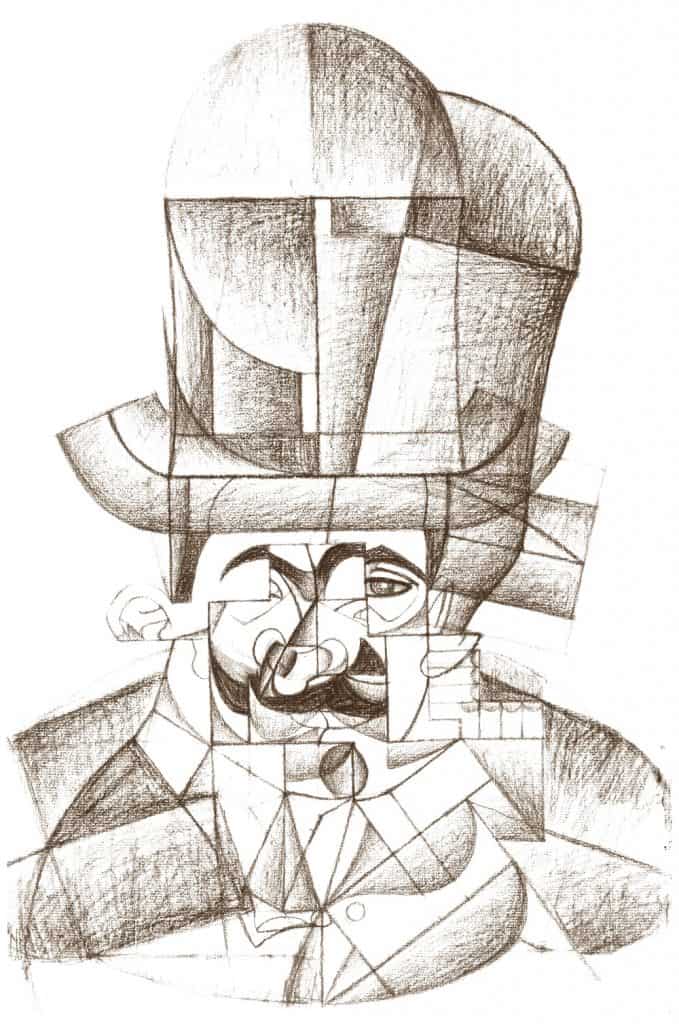 Four Of My Favourite Drawings
This simple cat drawing by KolonjaArt is one of my favourite drawings because it reminds me of some of my own beautiful memories. That is why any list of 'best drawings' will always be subjective.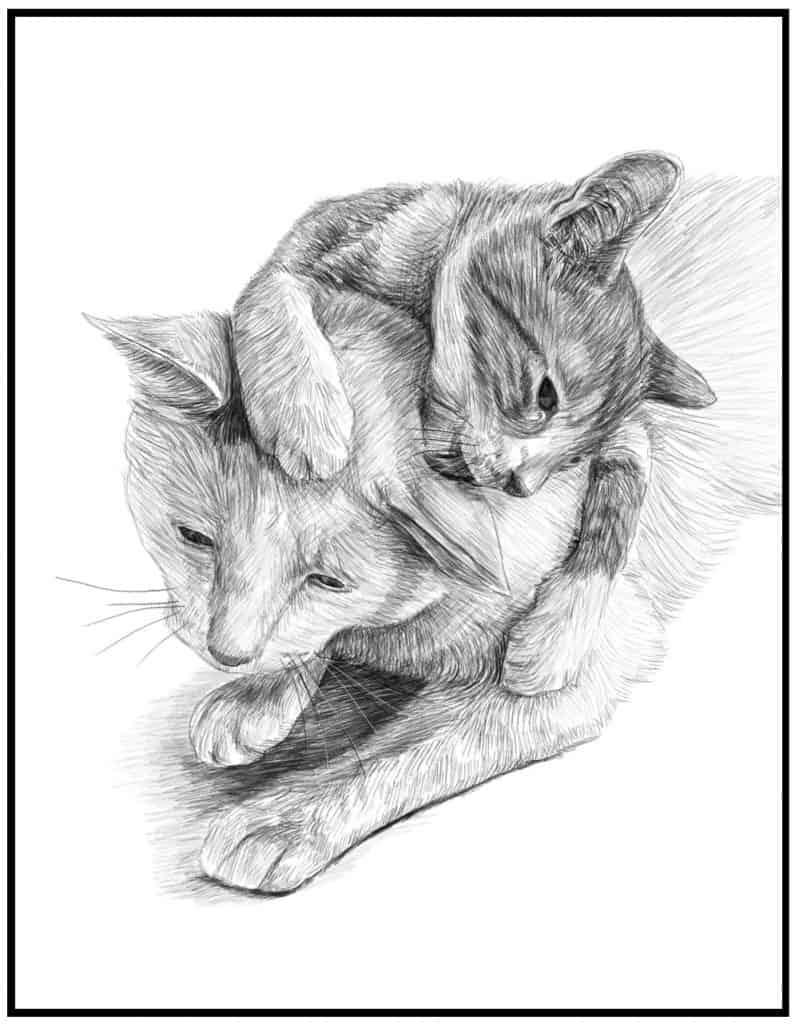 Art is based as much on emotional responses as technical skill. Our own life experiences will mean different drawings will provoke different emotional responses in different people.
Roberto Matta is one of my favourite artists. This untitled piece has to go on my favourites list. It captures dynamic movement with an artistic freedom that I have rarely seen in the work of other artists.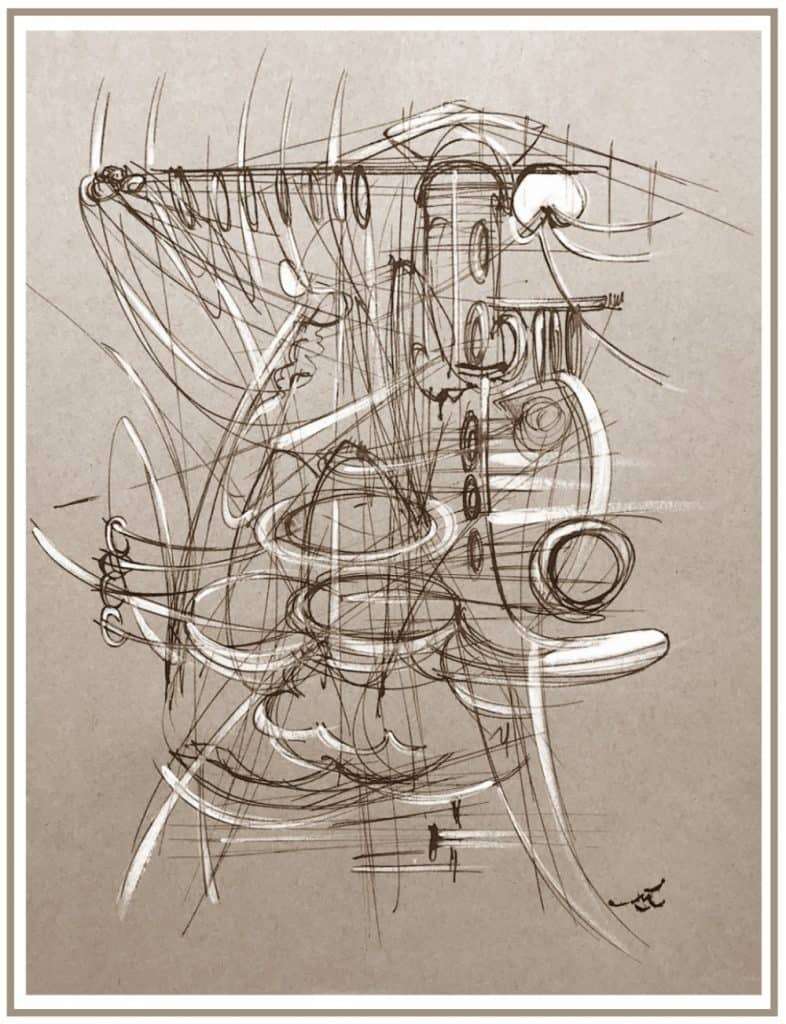 The art of M.C. Escher is also something that fascinates me. His drawing 'Infinite Dimensions' confuses the logical side of our brain and forces us to look beyond what is actually there on the paper. His amazing ability to draw impossible situations in a way that looks perfectly feasible is uncanny. It isn't until you look closely at the image that it starts to look somehow wrong. Even then, each section is so perfectly executed that they make it hard to separate reality from impossibility.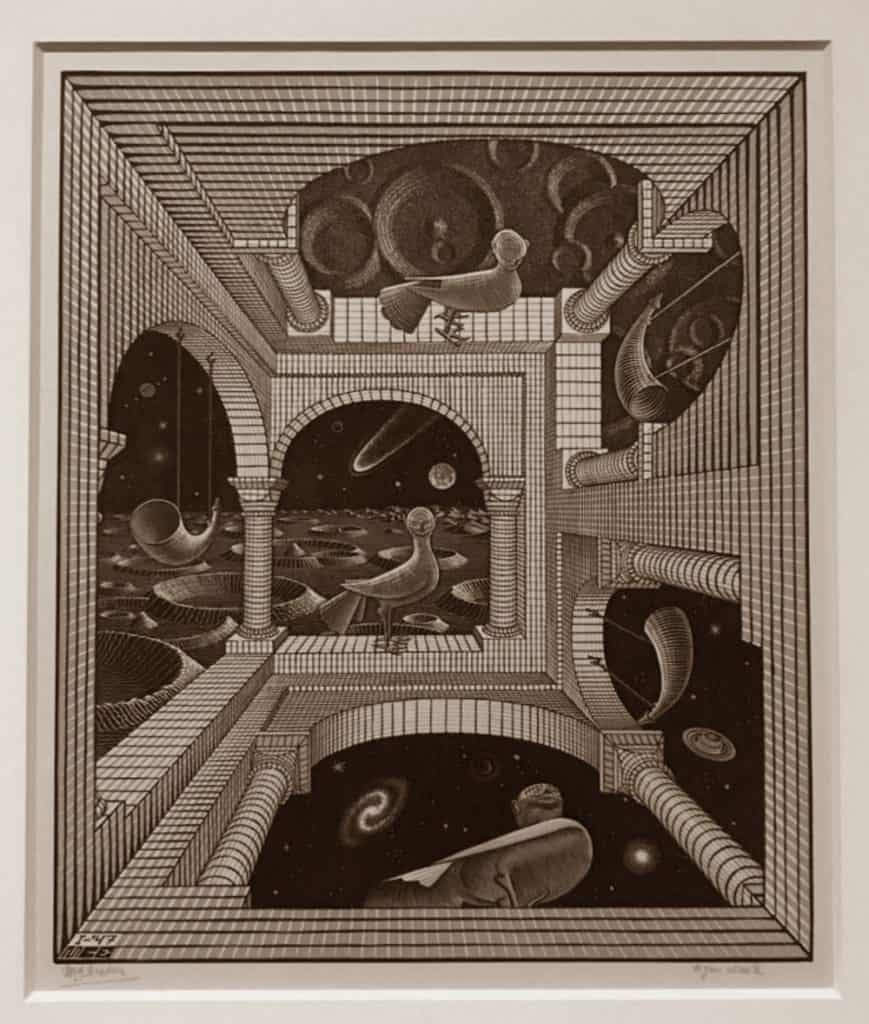 This Festival Queen in costume by Mochalk is a truly beautiful drawing. The technical skills involved are only matched by the fantastic levels of observation shown by the artist. The detail of the costume and the enigmatic expression of the portrait make it very special to me.
Final Thoughts
As you can see these four drawings are very different. I appreciate them for different reasons. Each decision is subjective. If you choose your favourites they will inevitably be different. It is those differences that make the world of art such an eclectic and exciting place.
Search for the drawings you might not have heard of and use them for inspiration. Whether you choose the style or subject, practice recreating the essence of the original drawing but with your own unique vision.
Our imagination is the best tool we all have, use it and enjoy the results.